In episode 9 of Love Is Blind, Stacy claimed that Izzy had lied to her about his financial situation after she found out that he didn't have any credit cards and had debts on him. And it seems Reddit users agree with her claims. However, Izzy confessed that he had already paid his debt and was about to tell the truth.
Love Is Blind, which debuted on Netflix in February 2020, follows around 30 men and women as they speed-date in "Pods," where they may communicate but not see each other, over the course of a few weeks. The couples have 10 days to decide whether or not to become engaged without having seen each other.
Following the proposal, the couples have their first in-person encounter and go on a vacation together. After returning from the trip and meeting each others' families, the couples finally must decide whether to marry or split on their wedding day.
As much as it sounds crazy, the show has been on top when it comes to dating reality shows ever since its debut. After all, it has already released 5 seasons so far. And we can say the latest season is the messiest of all.
And recently, we've found that netizens, especially on Reddit, have been discussing that Izzy, one of the contestants of Season Five, lied about something. However, it seems many people are aware of the discussion but don't exactly know what he lied about. Well, we've got you covered.
Previously, we touched on Tran Dang, Thomas Smith, JP, and Renee & Carter.
Love Is Blind: Stacy Claims Izzy Lied to Her About His Financial Situation as He Didn't Have Any Credit Cards!
Izzy's pod partner in Love In Blind, Stacy, felt that he lied to her about his financial situation. She was very disappointed after she found that Izzy didn't have any credit cards. Well, here's a full story.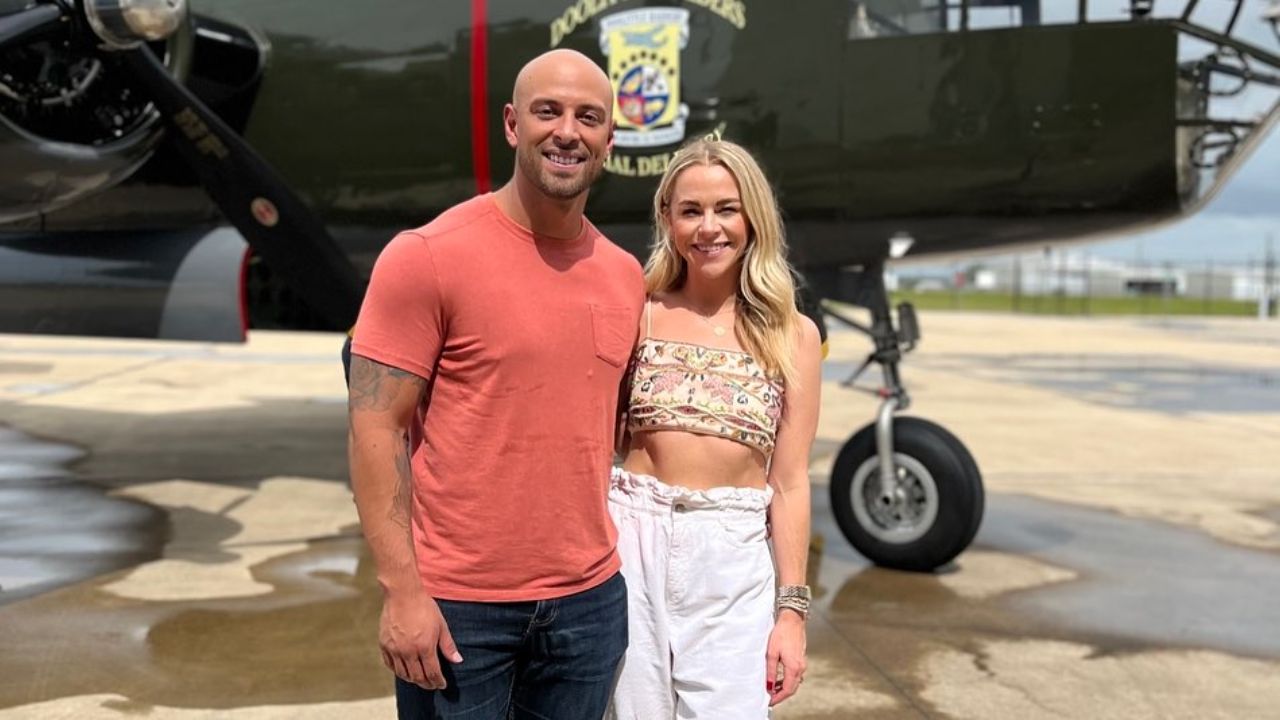 According to Stacy, Izzy had lied to her about his financial situation.
Image Source: Instagram
Izzy (@izzyzapata_) gave Stacy a ride on a B-52 bomber to fulfill his promise to care for her. Flying her first class to Hawaii would have been preferable for him. Following that, they ate dinner in the hangar. His action left a lasting impression on Stacy.
Izzy brought up their wedding, remarking that it would be odd if most of his relatives weren't present. He didn't want any bad vibes from those who would criticize them. In a tender moment, Stacy told him that even if his family wasn't welcoming, theirs would still be there for them.
However, the positive energy did not last. Stacy and Izzy are suddenly shown in their apartment quietly packing up their things. Izzy's reported bad credit had apparently come back to bother him.
When he and Stacy  (@stacyrenae926) had their money conversation earlier, he was secretive about his financial condition. However, the tea was spilled when Stacy asked him for a credit card at the petrol station and he replied that he had none. She believed he had lied to her by not telling her about having any credit cards.
Izzy claimed he was waiting for the proper moment to tell her and denied lying. He stated that he paid off his debt, which he claimed was only $3,500—the cost of flying the B-52 bomber. Izzy praised her for standing up for him and having his back. It would be fine, Stacy assured him as she hugged him.
Izzy Is Reportedly a Part of Perfect Match Season 2!
Although the Perfect Match season 2 cast has not yet been released, there have been rumors circulating on social media, particularly Reddit and TikTok, where internet sleuths may have already identified the majority of the cast members.
It was previously reported that the season 2 cast might include Micah Lussier and Irina Solomonova from Love Is Blind season 4, together with Dom Gabriel, the season 1 winner, and perhaps Izzy from Love Is Blind season 5.
Netizens believe Izzy might be one of the cast of Perfect Match season 2.
Image Source: Instagram
The majority of this claim came from the fact that Micah, Izzy, and a number of other alleged participants all shared pictures on their individual Instagram accounts from what appeared to be the same location where the program was likely filming.
Now that practically everything has been removed from the internet, either it was a misguided marketing gimmick or Netflix accidentally ordered all the cast members to delete all of their social media posts. Do note that nothing is confirmed at this time; all of these are simply rumors and speculations.