People are seeking Tran Dang's photos after she filed a lawsuit against Thomas Smith and the production companies as she claims she was assaulted sexually in Love Is Blind. Also, many people seek the Instagram handle of the Houston resident. Well, here's everything you need to know.
Tran Dang, a participant in Season 5 of Netflix's Love is Blind, has filed a lawsuit against the production firms for alleged sexual assault, false imprisonment, and negligence.
Tran allegedly filed a lawsuit against Kinetic Content and Delirium TV, claiming that her ex-fiancé & another participant, Thomas Smith, abused her sexually while they were filming and that the producers did nothing to stop it.
Even though she and Thomas were there while filming the show, they have not been featured in any of the episodes. As a result, many viewers have been seeking her photos and want to know what really happened to her. Well, we've got you covered.
Previously, we touched on Stacy Snyder and Izzy.
Find Tran Dang's Photos & Instagram: Love Is Blind Update!
Similar to Thomas Smith, Netflix has not released any information about Tran Dang, including her photos, except statements regarding the lawsuit. Tran also is living a secretive life and has yet to come out to the public. As a result, we don't have her Instagram handle, if any. However, here's a full report on her claim against her ex-fiancé and the production firms of Love Is Blind.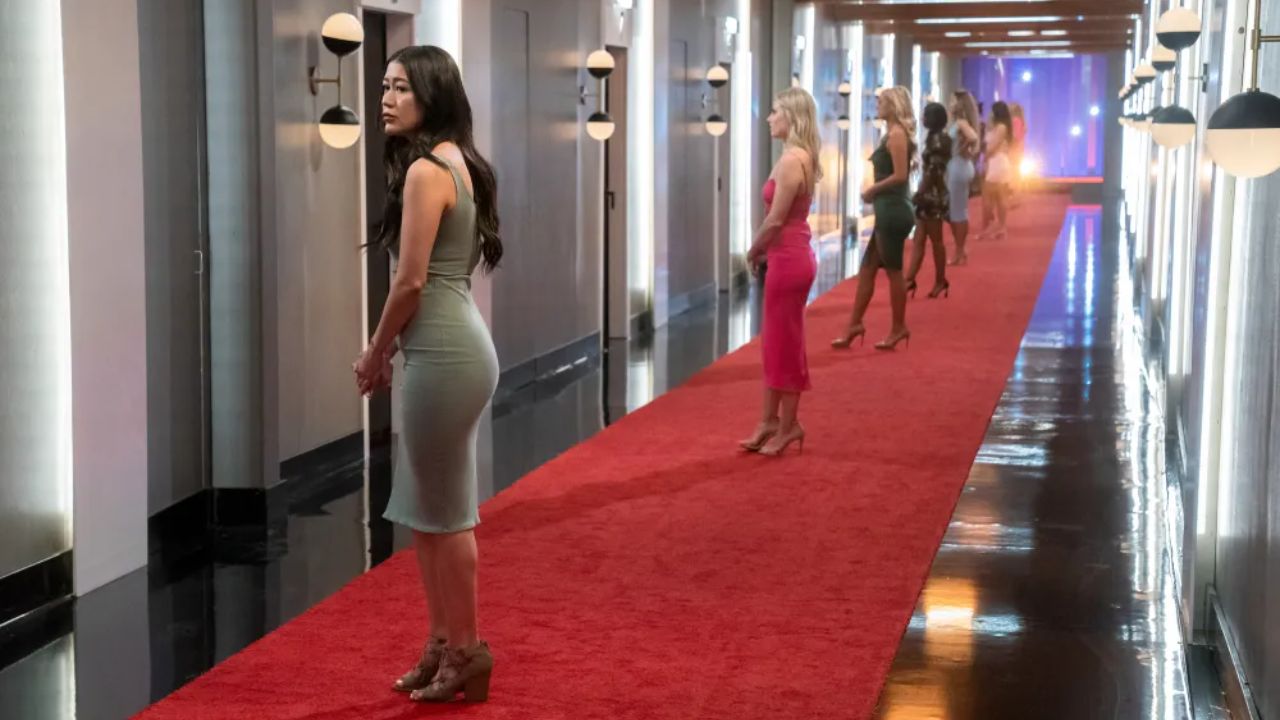 Tran Dang's photo has not been released yet.
Image Source: Netflix
Despite the fact that neither Tran nor Dang were included in the September Netflix cast release for Season 5's roster, Dang claimed in her complaint that she proposed to Smith while they were filming.
Dang said in a complaint obtained by People that Smith had allegedly sexually assaulted her on May 3, 2022, when they were on a weekend vacation in Mexico. She claimed that "Smith, without her consent, forcefully groped her, exposed himself in the nude, and repeatedly made sexual contact with her despite her clear objections.  The lawsuit further alleges,
Because of [Kinetic Content and Delirium TV's] 24-hour surveillance of cast members, most, if not all, of these traumatic acts were likely captured on film.
Dang also claims in the lawsuit that Smith harassed her during a call on May 14, 2022, and that he then complained to producers after she reported him. Dang states that despite making numerous attempts to warn the producers of her decision to quit, she was nevertheless required to film a final sequence.
Chris Coele, the Creator of Love Is Blind, Refuses All the Allegations Made by Tran Dang!
Chris Coelen claims Tran Dang never told anything about the incident while filming.
Image Source: Getty Images
Creator of Love Is Blind, Chris Coelen, broke his silence over the production business being sued in an exclusive interview with People following Tran Dang's allegations. Coelen refuted Dang's claims and reported that he was in favor of victims reporting sexual assault. As per the outlet, he said "never was it told that she felt unsafe or experienced any of the allegations that she made."
According to Coelen, if someone ever approached them and expressed any sense of discomfort, they would "immediately remove them from the experiment and talk to them, and try to get to the bottom of it." He further,
Unfortunately, in this case, that kind of sentiment was never addressed to us in any way, nor was any alleged wrongdoing brought to our attention ever.
Coelen referred to Dang's allegations of false incarceration as "preposterous," noting that contestants are always able to leave the program, as was the case with prior cast members in the past and, most recently, this season with Aaliyah Cosby, Taylor Rue, and Jared "JP" Pierce.