Spoiler ahead! Once Izzy Zapata revealed his bad credit score and debt on Love Is Blind Season 5, his partner, Stacy, got so upset and even decided to withdraw from the marriage. Follow to know about his financial issues in detail.
While enjoying themselves in the Love Is Blind pods, Izzy Zapata and Stacy Snyder fell in love. Sexual attraction was no issue for the couple, but it was clear that they lived very different lives. Stacy, who loves to travel, was surprised when Izzy got his passport for the first time before appearing on the Netflix show.
Stacy and Izzy's relationship started going on a U-turn after she found out about her bad credit score and he had just paid his debt on the show that Izzy hadn't yet disclosed to her. Because of the same reason, she decided to not get married at the altar in the recently released episode 10. Delve with us to find his financial status in detail. Spoiler Ahead!!
Previously, we touched on Milton.
Love Is Blind: Izzy's Credit Score and Debt Was the Primary Reason Why Stacy Didn't Say 'I Do' at the Altar!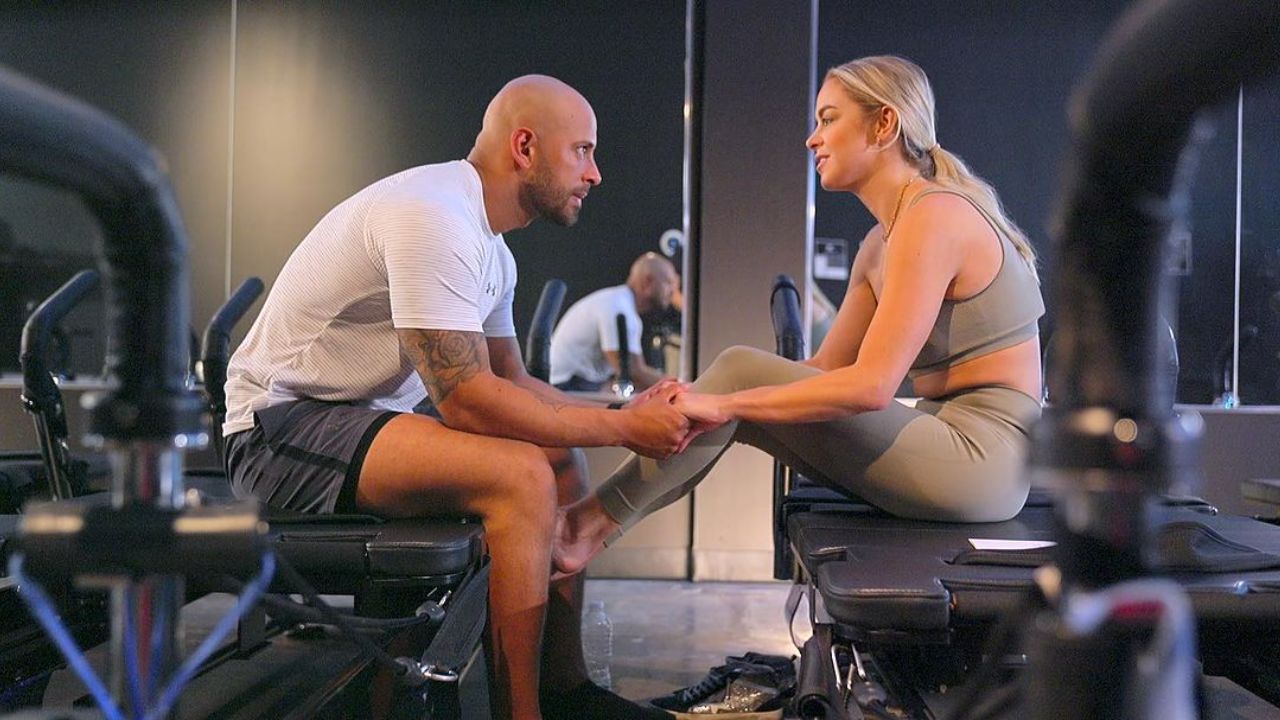 Stacy wasn't happy after finding out about Izzy's credit score and debt history.
Image Source: Netflix
One of the major revelations Izzy made to Stacy during Love Is Blind was that he once had debt. He claimed on the Netflix show that although he had a $3,500 debt that he had already paid off, his credit score prevented him from getting a credit card.
Stacy got upset after learning about Izzy's "credit issues" since Stacy made it known that living a luxurious life is important to her. Speaking with Entertainment Weekly, Izzy said that he didn't think it was a big deal or he was trying to hide it from her. He explained,
I was like, 'I don't owe any money, my student loans are paid off, I just messed up my credit when I was younger in college. I just have bad credit, that was it.
He further added,
I didn't feel like it was going to be that much of a make-or-break [issue], but it was moreso the timeframe of when it came out. She just didn't feel comfortable enough to have the time to process it as we're about to get married two days later. But I was surprised because credit is fixable, you know what I mean? I've already been fixing it since then. I didn't think that was going to be such a big deal-breaker.
Clearly, Stacy was disappointed with Izzy's bad credit score even though he had already paid his debt. In the same interview, Izzy also revealed that he knew it wasn't right to have the conversation but it had to happen before the wedding.
Additionally, Izzy also added that he believes there were a few other reasons why Stacy didn't say 'I Do' at the altar. He said,
That was one of the biggest things, but we had a few little other issues that we hadn't resolved. Our dogs didn't get along well. She wasn't ready. I kind of had a feeling it was coming. I was still devastated because I really wanted to get married in that moment, but I was still fine knowing that she still wanted to be together and make it work after the wedding.
Izzy Appears to Have an Extravagant Lifestyle These Days!
Izzy Zapata (@izzyzapata_), 31, may have claimed on the show Love Is Blind that he recently paid off a lot of debt and has a bad credit score, but his life outside of the show tells a quite different story. His extravagant lifestyle and expensive hobbies are evident on Instagram, which are worlds apart from saving money to pay off debt.
We just saw a glimpse of his enormous, pricey car on the show, which he frequently posts about on Instagram. It appears to be a Jeep Wrangler, which can be purchased new for about £60k ($73k).
Izzy's Jeep Wrangler.
Image Source: Instagram
He also appears to spend a lot of time visiting restaurants, pubs, and beachside cafés for meals and drinks. When he's not at home, he enjoys taking care of his dog and playing golf, both of which are expensive hobbies. He also travels a lot because she recently took excursions to snowboard in Colorado, unwind on Florida's beaches, and fly to Jamaica.
Before leaving, find all the season 5 cast on Instagram.