Mary Fitzgerald has also been suspected of being on drugs after Chrishell Stause accused Nicole Young of using drugs at her bachelorette party in Selling Sunset Season 6. Previously, a few Reddit users also noted that she might be on cocaine or Adderall. However, Mary has never addressed the accusations.
It hits hard when you realize that six seasons and four years have passed since Selling Sunset debuted on Netflix. The Oppenheim Group docusoap has developed from a guilty-pleasure hit about marketing opulent real estate to a mega-hit reality series that has sparked a lot of social media discussion.
The show is an intriguing reality series that follows the lives of high-profile real estate brokers who work for the Oppenheim Group. We observe as they manage their rich social lives while juggling work and personal obligations while cameras are following them around at all times. The show also depicts how these agents handle typical problems with love, friendship, and jealousy while serving up plenty of romance and drama to keep things interesting.
Talking about controversy, Mary Fitzgerald is recently making headlines as Chrishell Stause accused Nicole Young of using drugs at her bachelorette party. As a result, many people wonder if Mary also does drugs since they believe the party host must have provided all the drugs Chrishell is talking about. Well, we've got you covered.
Previously, we touched on Amanza Smith and Adam Weitsman.
Mary Fitzgerald From Selling Sunset Has Also Been Suspected of Being on Drugs After Chrishell Accused Nicole of Using Drugs at Mary's Bachelorette Party!
After Chrishell Stause accused Nicole Young of using drugs and acting "cra*ked out" at Mary Fitzgerald's bachelorette party in Season 6 of Selling Sunset, many viewers have also suspected Mary of using drugs. However, she has not responded to the allegation. And it isn't the first time she has been accused of using drugs.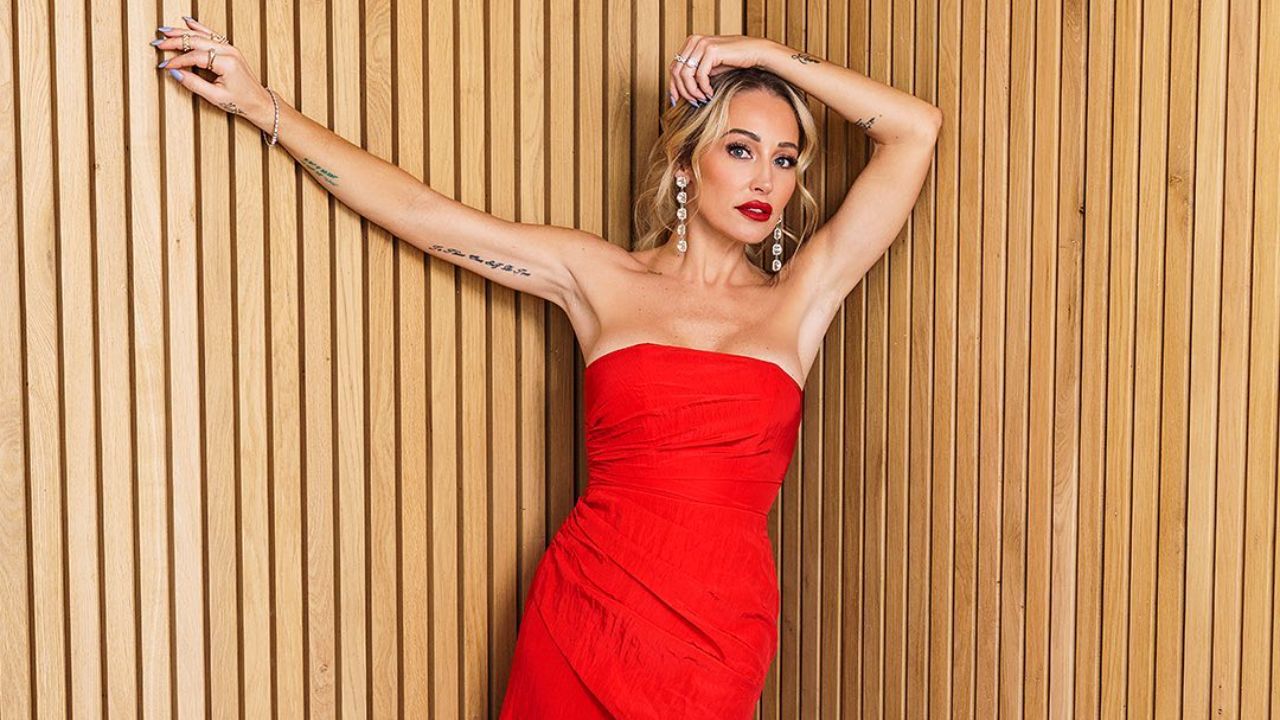 Mary Fitzgerald has been accused of being on drugs.
Image Source: Instagram
She was accused of using cocaine in a Reddit post by user u/penthouze in 2020, right after the release of Season 3 of the show. As evidence of her having a "cocaine nose," fans on the site point to the unusual number of times she appears to be sniffling during season 3. In addition, a user questioned, "Honestly what is wrong with her face making all these weird exaggerated expressions and then falling flat within 0.05 seconds?"
Meanwhile, another user countered that this observation might be caused by her Botox. Others think she might be using Adderall. And the fact that Christine has previously admitted to using Adderall while she was still close friends with Mary supports this argument.
However, there are other possible explanations for having a sniffly nose that is unrelated to the cocaine claim. Summertime is when allergies tend to worsen because local air currents carry pesticides from farmers' crops. Mary frequently mentioned going to doctor appointments in the show, thus it is doubtful that she would be under the influence of anything that is illegal. Those meetings were specifically about her plans to become a parent. It would seem extremely strange for a future mother to be drawn to a life of drugs and wild parties.
Coming back to the recent season, Mary said that she felt damaged after her name was brought in the recent drug case. She told,
Chrishell that wasn't cool at all. That is damaging to everyone, including me and I take that very personally.
Therefore, we're unaware if Mary (@themarybonnet) is on drugs right now. We promise we will get back to you as soon as we get any further updates about her possible usage of illegal substances.
Mary Fitzgerald's Age!
Mary Fitzgerald, a member of Selling Sunset, was born on July 28, 1980, and is a South Dakota native. She is 42 years old as of the middle of 2023 and will turn 43 in July 2023.
She is currently 42 years old.
Image Source: Instagram
Season 6 of Selling Sunset shows that Mary and her husband Romain are still considering having a child together, but she already has an adult son from a previous relationship. Her son, who was born when she was still in her teen years, has chosen to sit out of Selling Sunset. He does support his mother's professional endeavors, though.
Before leaving, find out about Amanza & Chrishell's drama and if Nicole is an athlete.