At the age of 25, Chrishell Stause was dating her ex-boyfriend (Bf), Matthew Morrison. They even got engaged. However, the couple called it quit before getting married.
Selling Sunset on Netflix is a captivating reality show that provides a glimpse into the lives of numerous real estate brokers associated with the Oppenheim Group. The agents open their homes to the cameras and reveal how they balance personal and professional responsibilities while addressing common problems with love, friendship, and betrayal.
Chrishell Stause, one of the most popular cast members of the show, has finally found pure, unfiltered happiness with G Flip. However, she has had lots of ups and downs in her previous relationships.
Likewise, we've found that many people have been interested to know who her boyfriend was when she was 25 years old as she has openly talked about the time in her book, Under Construction. Well, we've got you covered.
Previously, we touched on Chelsea Lakani's Diesel skirt, Nicole Young, and Mary Fitzgerald.
Chrishell Stause Was Dating Her Ex-boyfriend, Matthew Morrison, at the Age of 25!
When she was 25 years old, Chrishell Stause (@chrishell.stause) was in a relationship with her ex-boyfriend (Bf), Matthew Morrison. In her book, Under Construction, she openly talked about all the problems she faced while dating Matthew. She wrote,
I'm thankful for where I am, as painful as some of my breakups may have been.....I dated 'Glee' actor Matthew Morrison in my mid-20s, and we fell in love and got engaged. I didn't fully understand what a healthy, solid relationship looked like, even though, of course, I thought I did.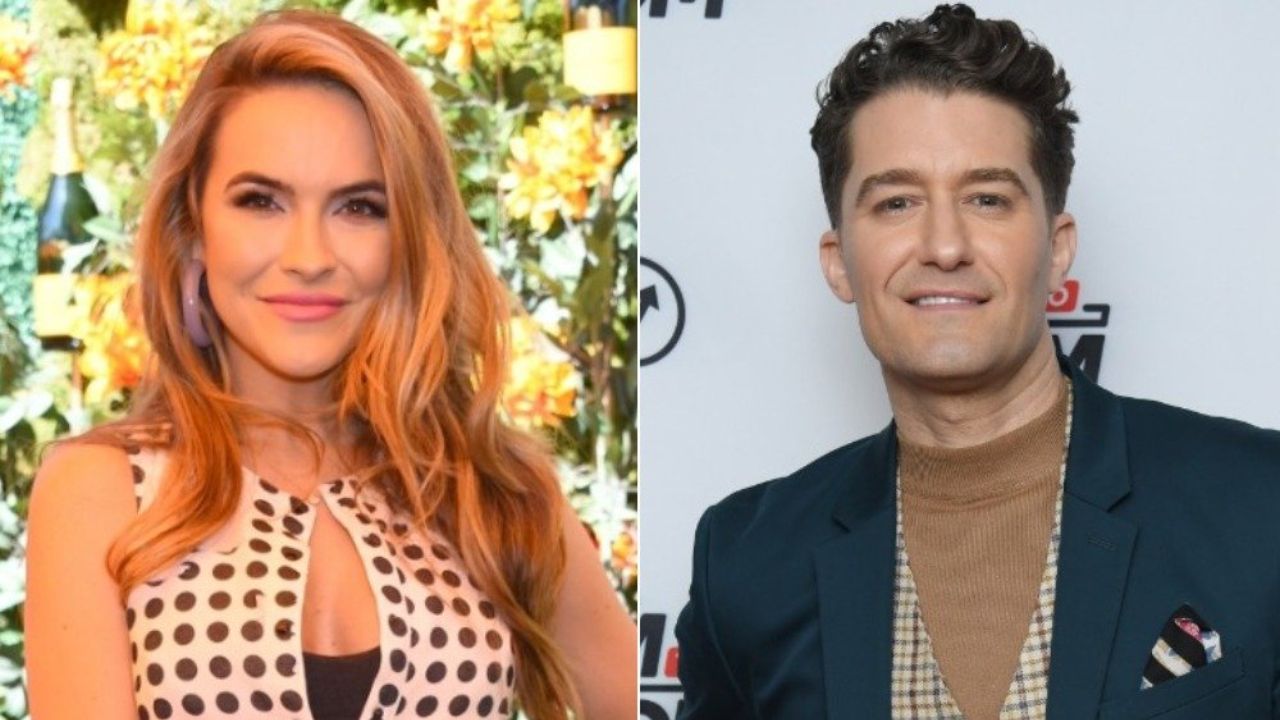 Chrishell Stause dated Matthew Morrison when she was 25 years old.
Image Source: Nicki Swift
Chrishell Stause and Matthew got engaged in 2007. However, they broke up before walking down the aisle. Additionally, Chrishell previously slammed her boyfriend during Season 1 of Selling Sunset saying,
If I ended up with the person I was with at 25, I would want to kill myself...And yeah, you can Google that. You were a di*k! Sorry!
For those who are unaware, Matthew Morrison is an American actor, singer, and dancer who was born on October 30, 1978, in Fort Ord, California. He rose to stardom after playing Will Schuester on the TV show, Glee (2009–2015), for which he got praise from critics and nominations for awards.
Matthew previously said that he only got down on one knee because he "felt under pressure from society" to be married after dating for almost a year. In his own words, he "immediately felt in [his] heart that it wasn't right." He also added that he regretted having promised Chrishell a life together but couldn't follow through. Currently, he is married to his wife actress Renee Puente and shares two children together: son Revel and daughter Phoenix.
Learn About Chrishell Stause's Current Relationship With G Flip!
Back on Halloween 2021, Chrishell Stause first met G Flip (@gflip) at an event. Soon after, they could feel a spark between them that neither of them had ever imagined, anticipated, or, admittedly, was ready for. They were able to start interacting because they were both seriously dating other individuals at the time and were evidently unaware that their relationships would end up ending within months.
Chrishell Stause and her current partner, G Flip.
Image Source: Instagram
The fact is that their relationship started out purely platonic because the former used to identify as straight, but it eventually developed to the point that she acknowledged things during her show's season 5 reunion. She told,
I recently have been spending a lot of time with someone that's very important to me..Their name is G Flip. They're nonbinary, so they go by they/them, and they are an extremely talented musician.
Additionally, Chrishell stated she hadn't given herself or her sexuality a new label saying,
Nothing's really changed for me; I'm still very attracted to masculine energy and a good human. I've heard people talk about these things, and they're like, 'I knew from a young age.' That's not me. I'm just, I'm very open to good energy. I don't know what my future holds… I know being in this position, we get judged constantly, but at the end of the day, I'm so happy.
Then it was discovered that, in May 2022, Chrishell had actually already moved her Australian partner into her LA home. The couple tied the knot in March 2023, in Las Vegas, not long after their first anniversary of dating.
Before leaving, find out about Amanza & Chrishell's drama.