No, Amanza Smith from Selling Sunset does not have cancer. Since she has been struggling with her health in recent years, many Reddit users believe she is hiding something.
If there's one thing no reality television viewer can deny, it's that Amanza Smith from Netflix's Selling Sunset is a force of nature given everything she's been through. She not only had a tough life, but her ex-husband/children's father abandoned them a few years ago, forcing her to struggle for custody while also dealing with rumors.
She handled it all with amazing elegance until the tables were turned and she herself encountered some significant health difficulties, which she tried to ignore or reject for months.
And looking at her health condition, many Reddit users have suspected that Amanza Smith may have been diagnosed with cancer. So if you are curious to learn more about her health condition and wonder if she's really battling cancer, we are here to help.
Previously, we touched on Adam Weitsman, Bre Tiesi, and Nicole Young.
Selling Sunset: Amanza Smith Does Not Appear to Be Diagnosed With Cancer!
If we're being honest, Amanza Smith (@amanzasmith) from Selling Sunset doesn't seem to have been diagnosed with any type of cancer. However, we can not confirm or deny anything as of yet because the mother of two has been careful not to make her test results public. She appears to be physically fit based on her social media posts over the last year, but she hasn't been doing so psychologically for some time.
We won't say much more about her aforementioned medical issue out of respect for her privacy, but she has been open about her mental health struggles since 2021.
Amanza Smith does not appear to have cancer.
Image Source: Instagram
This was when she was attempting to balance being a good mother with battling for custody and seeking for her missing ex-husband, former NFL great Ralph Brown, in order to speed up the process.  Later, in an Instagram post beside a photo of herself crying, she wrote,
So I don't even know @lelepons but I saw her post today and I was inspired. It's ok not to be ok. Many people are afraid to be open about mental health. You all see me very strong and I appreciate so much the support I have gotten thru fans and friends for the way I carry myself thru this difficult new journey as a full time working single mom. I also want to honest and not pretend I'm always at the top of my game with it all. This was me last night at 4am when I couldn't sleep because so much was on my mind. Hang in there everyone. You are not alone. 
Amanza again shared a similar image on April 8, 2023, but this time she simply labeled it,  "Some days look like this and It's OK #mentalhealthawareness," as seen above. Furthermore, it's important to highlight that this now-successful realtor/interior designer specialist's mental health has been impacted by the fact that two family members sexually abused her as a youngster. Amanza once said,
I put on a very strong face, which comes from the fact that from the time I was three years old, I was sexually abused by somebody very close to me, and you have to pretend like that's not happening. I truly believe that everything happens for a reason. I would change nothing in my life. I would be born again, and I would live the exact same life of trauma and abuse. I would do it all over again because I am strong enough. I was chosen to go through that. Now I can be a voice to help others get through it.
However, for the first time in season 6 episode 4, Amanza Smith confided in her colleague realtor and chosen sister Mary Fitzgerald Bonnet (@themarybonnet) to share about her physical health. In a private conversation, she confessed,  "Recently, there [were] some things seen on a scan that were questionable. I need to get a biopsy. So yeah, that feels shitty."  The interior designer specialist even told Mary, "Sometimes you can have cysts that go away, [the doctors] said. So maybe that's it… [But] they did not know anything without doing like a proper biopsy. Everything was just from the visual."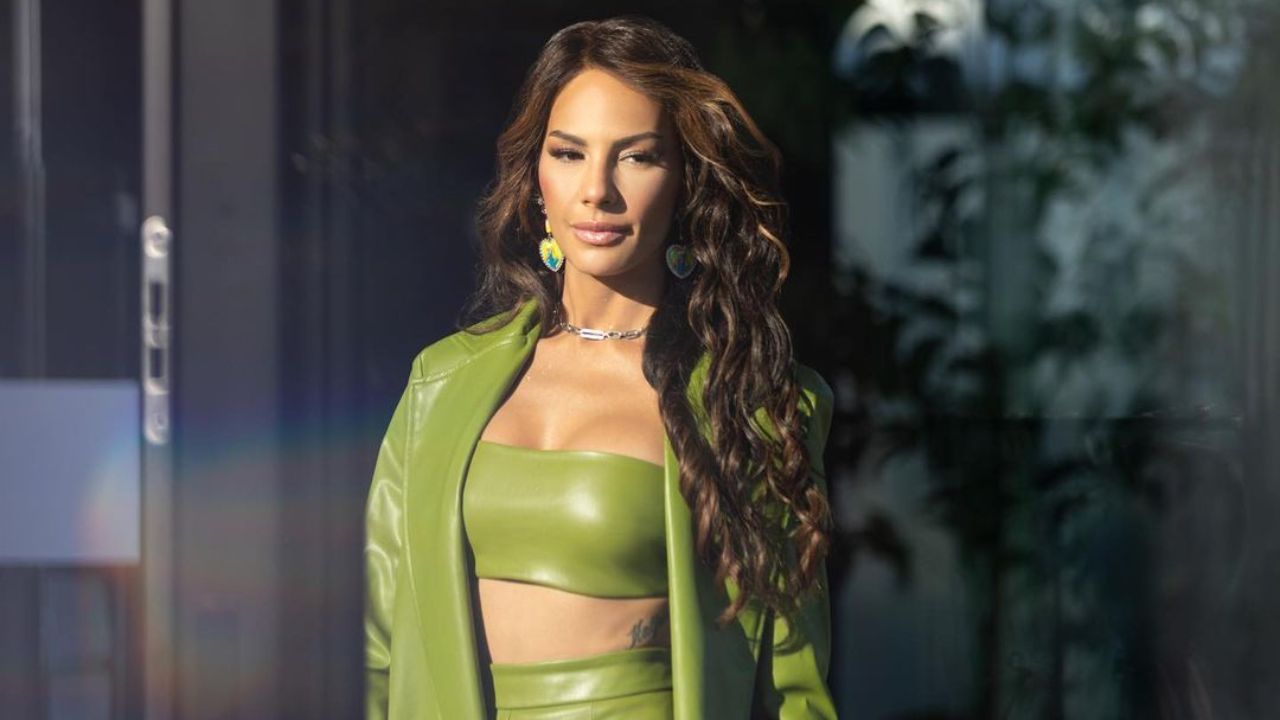 Amanza Smith is the mother of 2 children.
Image Source: Instagram
Then, in episode 10, Amanza Smith sadly disclosed that she'd first lied about some aspects and had been in such denial that she purposely avoided going to the physicians for three months. Later, she explained,
When they did the ultrasound, my uterus on the screen looked – – there's a lot of stuff there, and I don't know… we don't know what it is. It doesn't look good. There's a wide array of things that it could be, and then the one thing, you know, we pray and hope that it's not. Cancer.I'm not proud of that. I couldn't deal with it and just completely avoided it for three months. I most recently went, and I finally had [the blood tests]… but I just realized, like, holy sh*t, my kids — I'm all they have. And then it just triggered something inside of me that, like, I realized I'm still not okay.