Nicole Young is reportedly not on drugs. After Christine Quinn made the accusation, she proved that she was not on drugs after doing a drug test. However, Reddit users believe she definitely used some drugs at Mary's bachelorette party. 
We admit that once Christine Quinn left Netflix's Selling Sunset, we were concerned that the show may get too boring. After all, we don't really watch it for the houses. Fortunately, Season 6 had plenty of drama, thanks to newcomer Nicole Young, notably because of her conflict with Chrishell Stause, another real estate agent with the Oppenheim Group.
In episode 7, Chrishell attempted to intimidate Nicole, but she used a crude way. She accused Nicole of using drugs and being "cracked out." As a result, many viewers of the show are curious to know if she really is on drugs. Well, we've got you covered.
Previously, we touched on Adam Weitsman, Bre Tiesi, and Neeraj Gunsagar.
Selling Sunset Season 6: Even Though Christine Quinn Accused Nicole Young of Doing Drugs, the Drug Test Came Out Negative!
Things between Nicole Young (@itsnicoleyoung) and Christine Quinn got heated after Christine accused Nicole of being on drugs in episode 7 of Selling Sunset Season 6. During their conflict, Nicole said she wanted to move on since she didn't want to hurt Chrishell's career. Immediately, Christine responded by saying,
Cause you don't have points and you're on drugs. You're on something.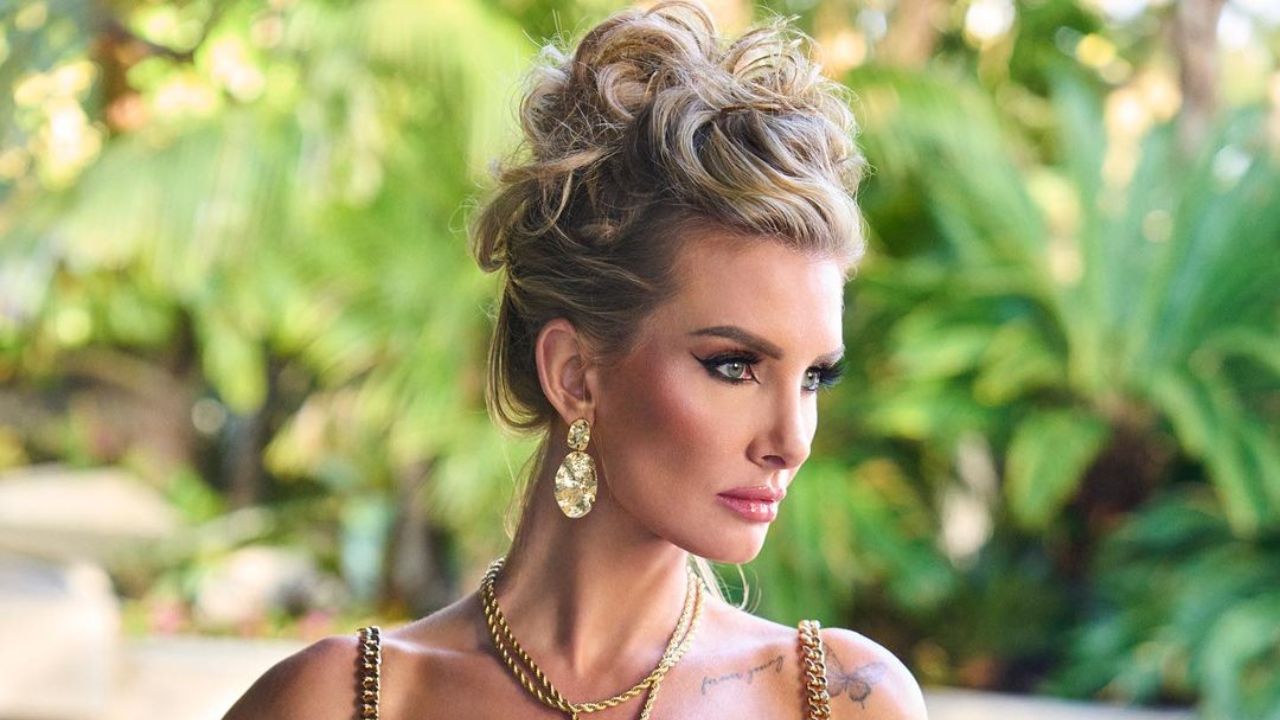 Christine Quinn accuses Nicole Young of doing drugs.
Image Source: Instagram 
Everyone was surprised, Nicole in particular. Chrishell worsened it by emulating her body language and adding:
I don't know what is in your drink or what you're on, but…I'm just saying, I'm good with not having the conversation because it doesn't seem like there's only wine in your glass. You've acted cra*ked out all night.
Mary remarked to Chrishell Stause that Nicole had gone too far when she stormed off. Chrishell responded by saying she had observed the newcomer from Selling Sunset using drugs at Mary's bachelorette party. Mary was enraged that Chrishell had connected her to the subject.
Nicole told Mary and Chelsea the following day that she had a drug test and had spoken with an attorney. Later, at dinner, the new cast member brought up the subject of drugs and revealed to Chrishell and the others that she had taken a drug test and had legal advice. Of course, she reported that the result came out negative.
Emma Hernan and Chrishell disagreed with Nicole's stance on legal consultation, while Amanza stood behind her. She did not sue Chrishell for defamation, as seen in Episode 9. Thus, she reportedly is and was never on drugs. Chrishell just made the accusation because she was furious and wanted to offend her.
By the end of Season 6, it is evident that her and Chrishell's conflict is far from over, but they have at least made the decision to treat one another (relatively) civilly when they must be together. It's probably for the best, but we won't lie and say we're not excited about Season 7's escalation of the drama!
On the other hand, Reddit users believe Nicole was definitely doing drugs at Mary's bachelorette party writing,
Her getting a drug test is stupid. They prob were doing drugs at Mary's bachelorette. They are rich and partying. Even poor ppl are doing drugs partying lol I'm sure these ppl partake. Who cares. I don't really like any of them tho lol except Mary but that's mainly because Romain is so hot.
Nicole Young Is No Stranger to the Selling Sunset Drama!
Nicole Young has multiple cameos in Selling Sunset before joining as the main cast. She officiated Mary's wedding to Romain Bonnet, which was featured in the Season 2 finale. She also made a quick appearance in Season 4 as a guest at Mary's dogs' birthday celebration.
She has previously appeared in multiple episodes of Selling Sunset.
Image Source: Instagram 
She is a rockstar realtor and one of The Oppenheim Group's top sellers in addition to having a close relationship with the other cast members. She has reportedly secured significant sales for the company and, as reported by Deadline, is the agent with the longest tenure and highest production rate. In the trailer, she says,
I have $100 million in sales and counting..If someone were to get in the way of that, there's going to be an issue.
Before leaving, find out if Nicole is an athlete.