While fans wonder if Chrishell Stause is gay or lesbian, the Selling Sunset star reveals that she's married to non-binary musician G Flip, embracing her attraction to masculine energy.
Chrishell Stause, the popular Selling Sunset star on Netflix, has recently made headlines for opening up about her sexuality. In a heartfelt Instagram video, she shared that she is in a relationship with non-binary musician G Flip and expressed her desire to educate her fans about her journey.
Previously, we touched on Nicole Young and Neeraj Gunsagar.
Selling Sunset: Is Chrishell Stause Gay?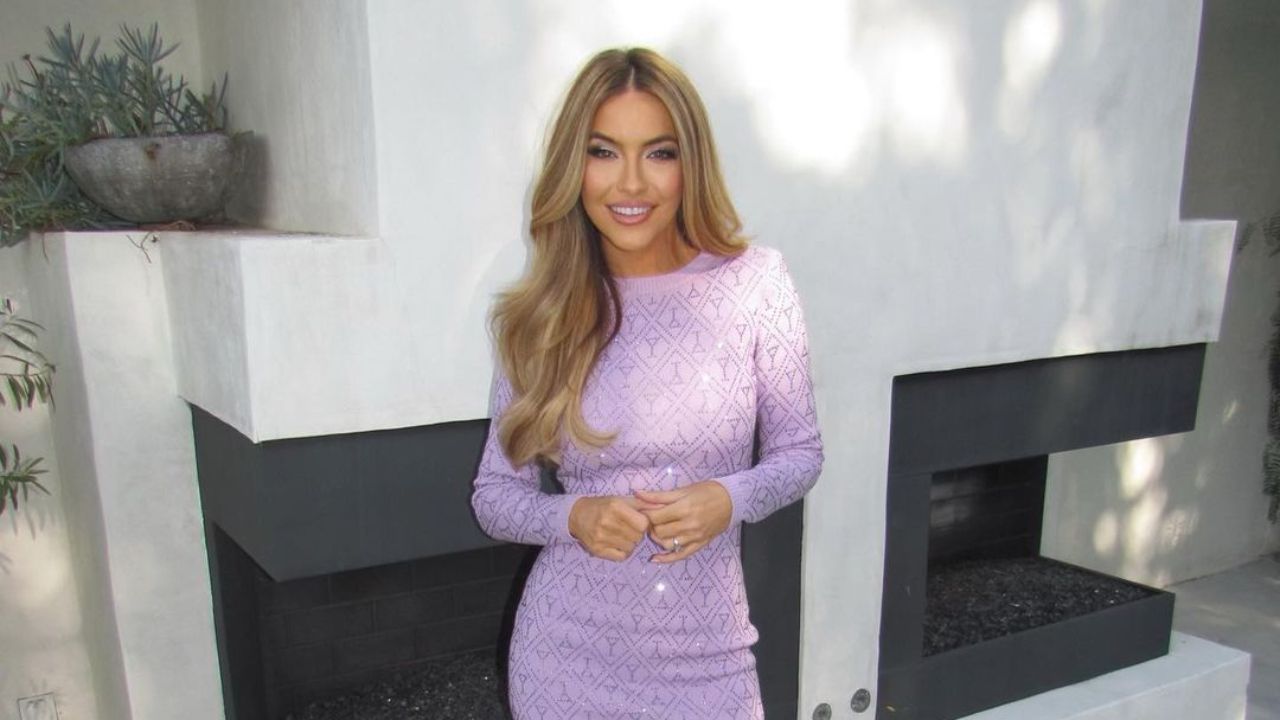 Chrishell Stause is straight; the Selling Sunset alum is neither gay nor lesbian.
Image Source: Instagram.
Chrishell Stause is not gay or lesbian since she's still attracted to masculine energy and is happy in her relationship. G Flip is non-binary, which means they don't identify strictly as male or female. People are confused about Stause's sexuality because G Flip was assigned female at birth but identifies as non-binary. G Flip describes their gender as a "gender smoothie," encompassing different aspects of masculinity, femininity, and possibly neutrality.
Chrishell, aged 40, began the video by addressing the missing context from a reunion episode, which had been edited down to just an hour. She wanted to provide clarity and alleviate any confusion or worries her followers might have had. She emphasized that the timing of someone's entrance into another person's life cannot be chosen and explained how G Flip had opened her eyes to new possibilities following her breakup with her boss, Jason Oppenheim, last year.
For Chrishell, the term gay or straight is irrelevant as the attraction lies in masculine energy, regardless of the physical form. She acknowledged G's identity and use of they/them pronouns, highlighting their unique mix of male and female identification. This aspect, she felt, contributed to their deep and quick connection.
Having been married to actor Justin Hartley from 2017 to 2021, Chrishell Stause (@chrishell.stause) understood that her new romance might leave fans uncertain about what it meant for her. She wanted her fans to know that she hadn't really changed. Chrishell insists she's still the person they loved. She told them to stay open-minded and curious. The best way to show love is just that. She believes it usually takes time to grasp something new, so patience is the strongest virtue.
In her video, Chrishell radiated happiness and contentment, assuring her audience that they need not worry about her. She expressed her hope that even if her situation seemed confusing at first, her fans would stick around and learn with an open mind. Chrishell emphasized the importance of personal happiness and growth while sending lots of love to her supporters.
In the video's caption, Chrishell Stause further clarified the difference between gender and s*x assigned at birth, aiming to educate those willing to learn. She highlighted that gender is how someone identifies, while s*x is anatomical, and acknowledged the frequent confusion between the two.
The response to Chrishell's video was overwhelmingly positive, with G Flip praising her for her explanation and candor. The couple's deep connection and Chrishell's willingness to share her story have touched many hearts and opened up conversations about diverse sexual identities.
Chrishell Stause's courage to embrace her own journey and educate her fans about her sexuality is commendable. Her message of love, understanding, and personal growth resonates strongly, reminding us all to keep an open mind and appreciate the beauty of diversity.
Before leaving, find out about Nicole Young's husband.