No, Neeraj Gunsagar from Netflix's Selling Sunset Season 6 is not a billionaire. Even though he previously worked as the CEO & president of Byte, which was later sold at the value of $1 billion, he never owned the company. He reportedly has a net worth in the millions. 
Selling Sunset is a Netflix reality TV series that follows the personal and professional lives of several talented real estate agents at The Oppenheim Group, a real estate brokerage firm. It follows the female agents as they pitch a lavish lifestyle to their wealthy clients near their workplaces.
The show is finally back on our screen with its sixth season. The drama surrounding the brokers increased to a new level when a few new agents joined the team in the latest season and had to prove themselves to the firm's veterans,
In episode 2 of Season 6, Chelsea Lazkani brings her client, Neeraj Gunsagar, to see a five-bedroom, five-bathroom home with about 5,000 square feet in LA, which Micah renovated. The property is advertised for a little under $5.5 million, with a $164,850 commission up for grabs. On the other hand, many viewers are interested to know if Neeraj is a billionaire. Well, here's your answer.
Previously, we touched on Bre Tiesi.
No, Neeraj Gunsagar From Selling Sunset Season 6 Is Not a Billionaire!
No, Neeraj Gunsagar (@neerajgunsagar) from Selling Sunset Season 6 is not a billionaire. Even though Chelsea Lazkani told that his company was sold for a cool billion dollars while introducing him, there's a slight twist to the story.
Neeraj Gunsagar from Selling Sunset 6 is not a billionaire.
Image Source: Instagram
Neeraj worked as the CEO and President of Byte, an invisible teeth aligner brand, from July 2019 to August 2022. In 2021, Byte was bought by Charlotte, N.C.-based dental products giant Dentsply Sirona Inc. in an all-cash deal valued at $1.04 billion. However, Neeraj never owned the company. He just worked there for over 3 years.
As a direct-to-consumer orthodontics business, Byte was started in 2017 by serial entrepreneurs Scott Cohen and Blake Johnson. It began operations in January 2019 and expanded swiftly. Since Byte's procedure doesn't generally require office visits, the coronavirus pandemic gave the business a significant boost. For 2020, it anticipated revenue of roughly $200 million.
Meanwhile, Neeraj was the CEO and President of the company before and after the company was sold. He parted ways with the company in August 2022 and has yet to announce his upcoming adventure. It seems he is currently busy buying his own property or working to start up his own. Thus, Neeraj is not a billionaire. While we're sure his net worth is in the millions, he has to go a long way to become a billionaire.
According to his LinkedIn profile, he graduated from the University of California, Berkeley in 1998. Before joining Byte, he previously worked for True Car, Inc. for over 7 years.
In Selling Sunset, Chelsea tells that Neeraj had just bought a home in Santa Monica and was trying to purchase another as a rental property. Visit Netflix to know if bought the property.
Additionally, the businessman has two children, and it is evident from his social media accounts that he takes his responsibility as a parent seriously. After all, his Twitter bio clearly indicates his priority that says,
Dad, first and foremost, who's just trying to enjoy every day and teach my boys to care for the world.
Will There Be Season 7 of Selling Sunset?
Yes, Season 7 of Selling Sunset is on the way. The huge announcement that the reality show has been renewed for both seasons 6 and 7 came directly from Chrishell Stause.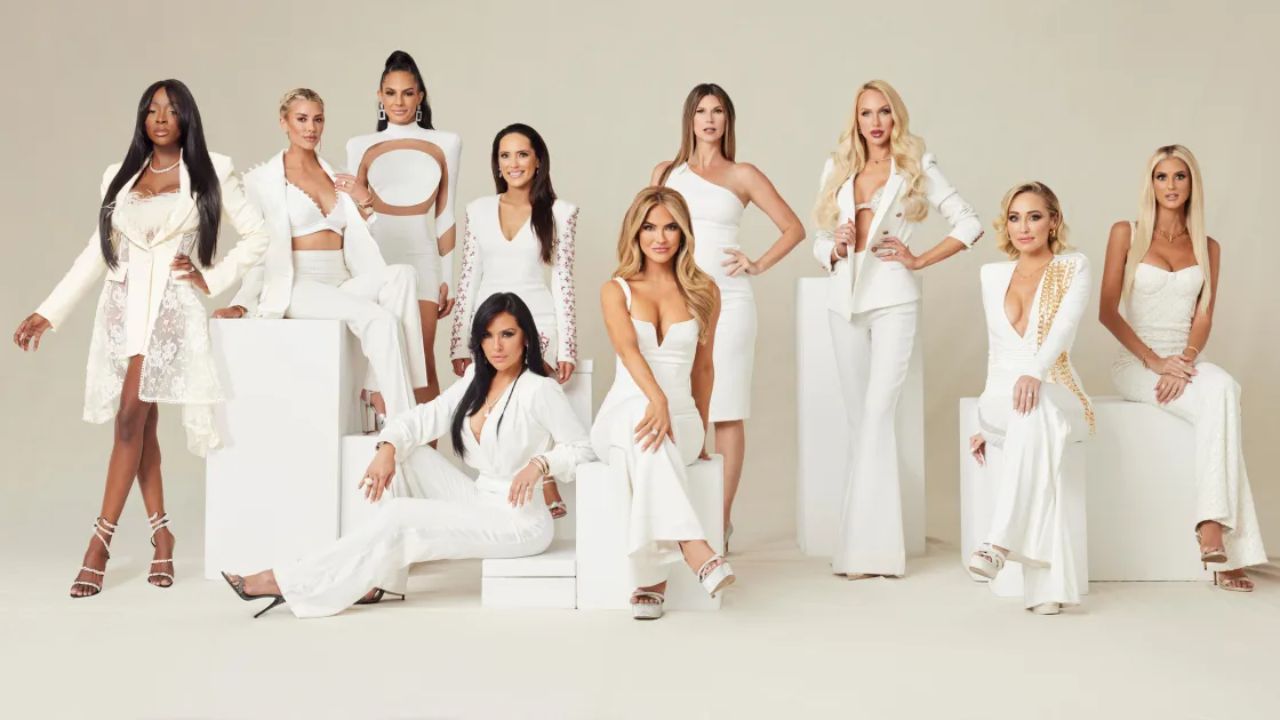 Selling Sunset has already been renewed for Season 7.
Image Source: Netflix
On Instagram, Stause announced the news and stated that filming would start that summer. Since then, several cast members—including Heather Rae El Moussa and Nicole Young—have posted updates from the set.
Seasons 2 and 3, as well as seasons 4 and 5, were filmed concurrently and released on Netflix with shorter in-between delays (May to August for 2 and 3, and December to April for 4 and 5). As a result, the two-season filming schedule has somewhat established a tradition for the show. We predict that new episodes will be released by late fall 2023 based on the show's past release timetables and the teaser that ended the season 6 finale.
Before leaving, find out about Nicole Young's husband.