The entire Netflix's Down for Love is filmed in New Zealand, especially inside Dunedin and Auckland. 
Netflix proudly offers Down for Love, a heartwarming reality series that promises to capture audiences and create a collective embrace of empathy and compassion, in a groundbreaking move towards inclusivity and celebration of varied love stories.
This amazing series, which breaks free from the usual dating show mold, throws much-needed attention on a population that is often disregarded in the realm of romance: people with Down Syndrome. The source urges us to embark on a journey of love, compassion, and the universal longing for human connection with its genuine warmth, fascinating storylines, and mission to question preconceived assumptions.
On the other hand, we recently learned that many individuals were really impressed with all of the destinations featured in the presentation. As a result, they're curious to know about where the series was filmed. Well, here's all you need to know.
Previously, we touched on Brayden Pettigrew.
Down for Love on Netflix Is Entirely Filmed in New Zealand!
Netflix's Down for Love is a product of Attitude Pictures Ltd which concentrates on developing disability-related programming. The company is situated in New Zealand. As a result, the majority of its content was filmed on the spot.
Oceania is a geographical region that is often referred to as a continent. Many countries are included, such as Australia, Melanesia, Micronesia, and Polynesia. Likely, New Zealand is an Oceanian island country located in the southwest Pacific Ocean. It includes the North and South Islands, as well as over 700 smaller islands. Additionally, it is the sixth-largest island country in terms of land area.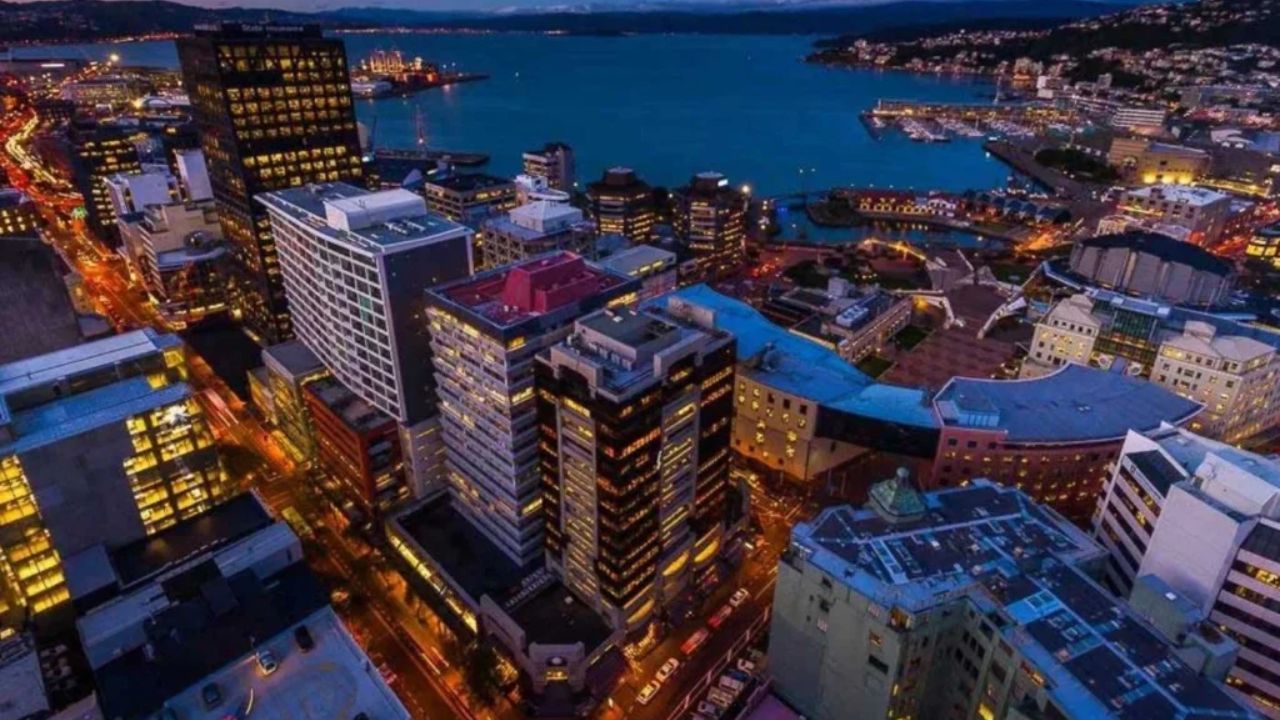 Down for Love is completely filmed in New Zealand. 
Image Source: A2Z Filming Location
Talking more about the location, the principal photography and filming for the crime and drama series began in 2022, primarily in the areas of Dunedin, a city on the South Island. It is also known as New Zealand's Wildlife Capital for historical, cultural, and geographical reasons.
As we can see, the docuseries teaser includes shots of Dunedin's Larnach Castle which is no stranger to Netflix, having previously been utilized in the rom-com The Royal Treatment in 2021. It is the place of Carlos' date with Aelinor. The location is situated on the Otago Peninsula and offers outstanding views of the peninsula and Otago Harbour.
This mock castle, erected by notable industrialist and politician William Larnach, is located near the small settlement of Pukehiki on a hill on the Otago Peninsula, primarily within the Dunedin city limits.
Likely, Auckland, a city in New Zealand's North Island., is also featured in the series. You can see sceneries of Howick Beach, an East Auckland suburb with a historical village that serves as a living history museum, in this series. It's no surprise that the beach was selected for the show because it's a stunning and gorgeous setting. It is situated on the peninsula's narrowest point.
Furthermore, one of the show's most memorable dates takes place in Kelly Tarlton's penguin cage. Josh and Sophie are seen here on a date, chatting with the penguins before kissing.
Has Down for Love Been Renewed for a Second Season?
Down for Love has not been renewed for a second season as of this writing. Given the nature of this series, things could change if it performs well with streamers.
Before renewing a show, Netflix, like other streaming platforms, considers a variety of factors, including how many people first watch it and the drop-off rate. Some shows, such as Squid Game and Bridgerton, had fast cancellations or renewals. Sometimes it can take months for Netflix to make a decision about a show's future.
Down for Love has yet to be renewed for season 2. 
Image Source: The Guardian
So far, Down for Love has received a positive response from both audiences and critics, with the series being easy to watch and full of memorable moments.
There are many potential pairings and characters we may meet in future episodes, and we'd also like to know what happened to our various couples who hooked up in this series! With all of this in mind, we believe Netflix will renew Down for Love for a second season. That could change, but it appears to have more in the tank to give.
We'll be sure to update this section with accurate information as we learn more in the coming weeks and months!
Before leaving, find out about Carlos and Aelinor.