Brayden Pettigrew is one of the cast members of Down for Love who hoped to meet the woman of his dreams. According to his Instagram, he is a local image consultant.
The Netflix original series Down for Love follows the lives of a number of people as they attempt to find the path to a lifetime of love in the hopes of experiencing the power of love. The documentary series explores the lives of people with Down syndrome who wish to find a romantic partner.
The subjects are based in various regions of New Zealand. In order to develop a heart-fluttering connection with the person of their dreams, the participants set out on a lovely journey filled with adorable dates.
Besides the topics, the singles' families and friends support them as they traverse the ups and downs of love. However, not every partnership succeeds because some couples aren't a good match. Nonetheless, the show illustrates the wonderful discovery of love by a group of singles. Nonetheless, the show depicts the thrilling discovery of love by a group of singles.
And one of the contestants on the reality TV program who hoped to meet the woman of his dreams was Brayden Pettigrew. So, if you're curious to learn more about his personal life and wonder what he's up to these days,  we're here to help.
Previously, we touched on Josh Bradley and Aelinor.
Brayden Pettigrew From Down for Love Was Born and Raised in Blenheim, New Zealand With Her Mother, Virginia Pettigrew!
Brayden Pettigrew (@braydonjamespettigrew) is one of the cast members of Netflix's Down for Love. He was born in Blenheim, New Zealand, but now resides in Auckland, New Zealand. According to reports, he celebrates his birthday on 3 June, however, he has yet not revealed his birth year.
Brayden Pettigrew celebrated his birthday on June 3, 2023.
Image Source: Instagram
Talking about his parents, he is the son of Virginia Pettigrew but there is no information regarding his father. It seems like he has adopted his mother's surname. Meanwhile, his mother is employed as a hairstylist at Kafune since September 2022.
Likely, she has also been working at Common Thread Hair Studio since 2021. Furthermore, he also has a younger sister named, Willow, who will be 11 years old in May 2023.
According to Brayden Pettigrew's LinkedIn, he is a Te Hapori student who enjoys public speaking. Furthermore, he has been a Nutrimetics Australia & New Zealand consultant since August 2021. However, his profile is no longer accessible.
Likely, Brayden's Instagram handles bio claims that he is a local image consultant. And while still a student at Tua Marina School back in 2014, he assisted Mayor Alistair Sowman in cutting the ribbon and declaring the hall open. Furthermore, he has also attended Howick College, Nayland College Official, and Manukau Institute of Technology - Te Pkenga.
Is Brayden Pettigrew Still in a Relationship With Leisel Shepherd?
Yes, Leisel Shepherd (@leiselslifenz) and Brayden Pettigrew are still together. The couple started dating one year ago and quickly realized they liked each other. According to Leisel, they go out to have fun and cook together. Because he lives on the other side of Auckland, they also converse via TikTok.
Leisel was excited to go on her blind date since she was hoping to meet her perfect match, and when she eventually met Brayden, her hopes appeared to have been realized.
They both had a great time playing mini-golf and clearly detected something that left them wanting more. As their evening came to an end, Leisel and Brayden couldn't help but complement each other in their beauty and charisma.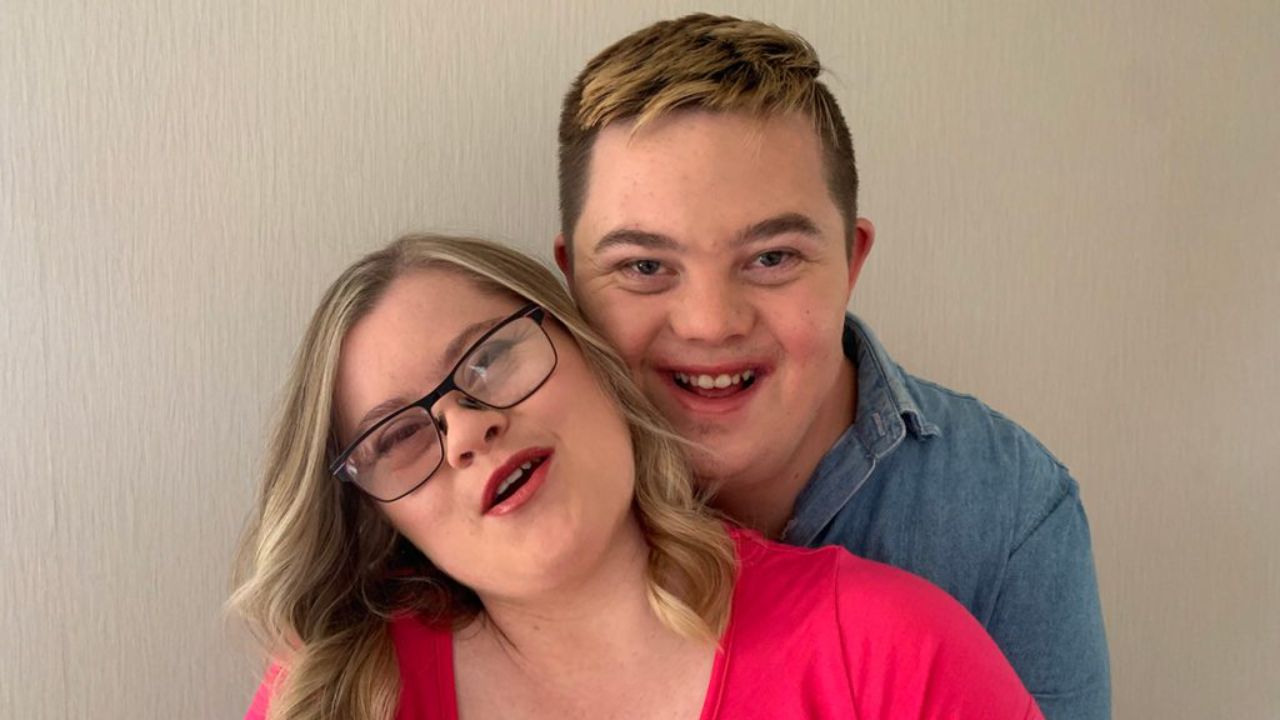 Leisel Shepherd and Brayden Pettigrew are still together.  
Image Source: Local Matters
Leisel and Brayden went on their second date to a pottery studio, where they sculpted their own clay sculptures, which they thoroughly loved. Their chemistry became stronger after their first meeting, and they looked to fall even more in love with one another. After their third beach date, Leisel invited Brayden to her house so they could relax in the spa tub.
Brayden made the decision to be honest with Leisel about his thoughts while they were relaxing in the spa tub. And when he proposed to her, she excitedly agreed. As a result, they shared their first kiss, which they appeared to enjoy.
Leisel and Brayden were still going strong eight months after they started dating. The latter even joined his girlfriend's skincare company and established a male-specific product line.
At this point, they went to see sexuality educator Carolyn O'Neil, who gave them insight into what physical intimacy may entail and how communication was critical to building a good relationship. While feeling happier than ever, Leisel and Brayden proceeded to plan their first sleepover.
In reality, the two spent the night together after celebrating the latter's 21st birthday at a natural hot spring. After blowing out the candles on his cake, the birthday boy expressed his intention to marry Leisel.
Before leaving, find out about Carlos and Aelinor.