After finishing watching Down for Love on Netflix, we've found that many people have been curious to know where they are now. Well, we've got you covered.
In the hopes of experiencing the unrivaled power of love, Netflix's Down for Love follows numerous people with Down Syndrome on the quest to find forever with a loving partner. The reality television show follows various individuals on a delightful trip packed with heart-fluttering dates and outings.
Know Where All the Contestants Are Now: Down for Love!
With various couples attracting one another, people have been curious about Down for Love's stars' relationship status and wonder where are they now. Are they still together? Well, we've got all the answers right here.
Josh Bradley and Sophie
Josh Bradley developed a strong bond with Sophie in Down for Love. The couple not only shared a date on the pier, but they also made things official. While Josh and Sophie are no longer active on social media, it is clear that the two formed a deep friendship during their time on the show.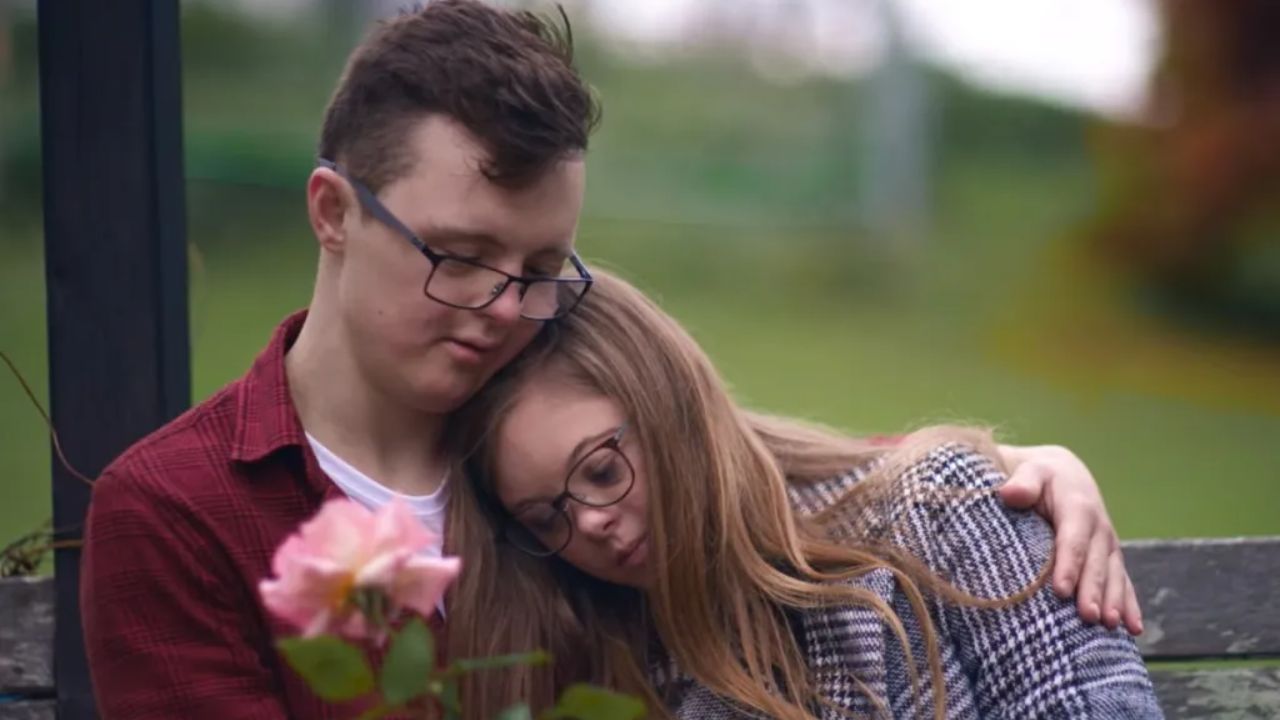 Josh Bradley and Sophie are no longer active on social media. 
Image Source: Netflix
As of now, Josh continues to grow alongside his siblings Keira and Max, as well as his parents Nicole and Todd. The actor also works part-time at Rainbow's End as a cleaner. Naturally, we hope that the reality stars from Auckland are still exploring other elements of companionship.
Libby Hunsdale and Meimi
Down for Love another cast, Libby Hunsdale (@libby.hunsdale) is unafraid to explore romance and attempts to explore the vivacity of a true relationship throughout the act. Despite spending time with Josh, she saw little growth in their relationship. But after affirming that she didn't see their friendship developing into anything more, the model went on other dates. '
Despite this, Libby left the program with various options and the possibility to find love with a lady. The Poppy actor is now working as an Influencer and Digital Creator for Project Employ, a disability service organization that assists persons with intellectual disabilities in finding appropriate employment possibilities.
Leisel Shepherd and Brayden Pettigrew
Leisel Shepherd (@leiselslifenz) and Brayden Pettigrew were drawn to each other from the start in Down for Love because they were both unafraid to take down their walls. During the performance, the couple pushed their connection to the next level by showering each other with compliments and professing their thoughts.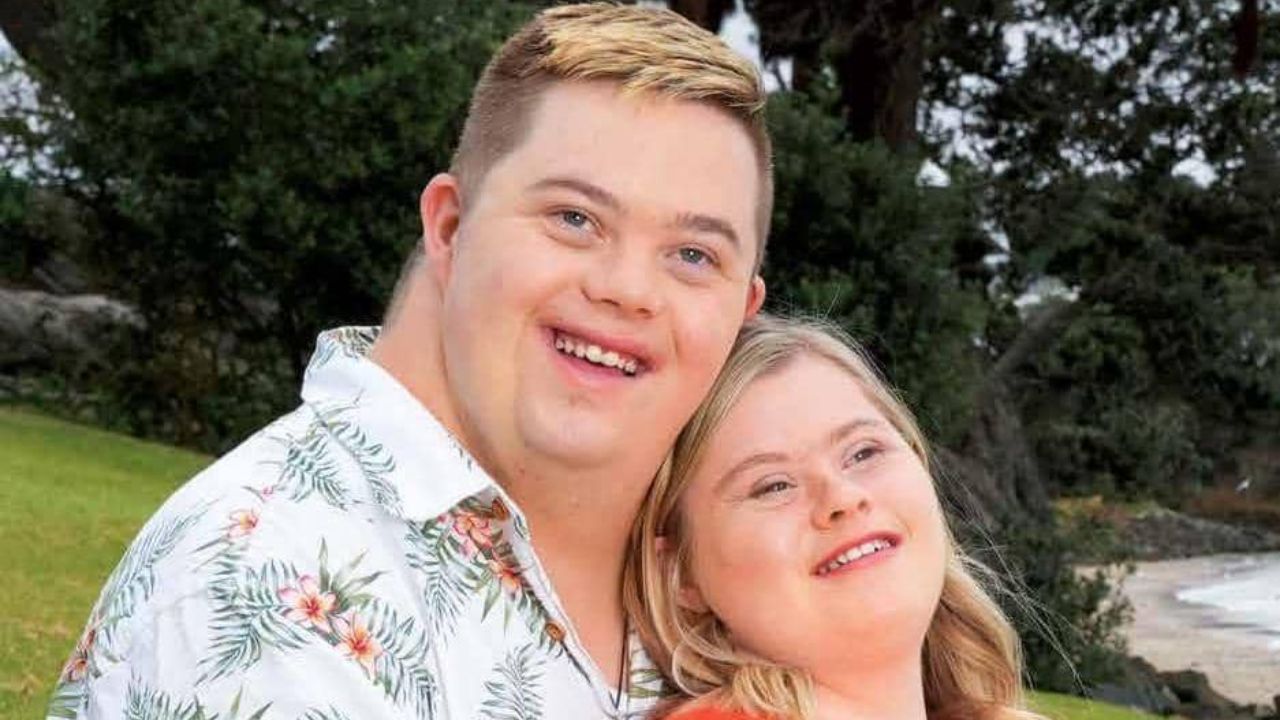 Leisel Shepherd and Brayden Pettigrew are still together. 
Image Source: Magzter
Not only that, but Brayden also helped Leisel's skincare business grow shortly after they met by establishing a men's product line. In addition to a good relationship, Leisel is now co-owner of a thriving business with her partner. The reality celebrity, who lives in Auckland, is also a YouTube creator who routinely shares glimpses of her life with her lover.
Carlos and Aelinor
Carlos Antonio and Aelinor from Down for Love hit it off right away after meeting on a blind date. While Carlos attended her historical-themed parties, she also enjoyed his poems. Their bond was so powerful that Carlos' sister, Tatiana, was captivated by their chemistry.
Carlos Antonio and Aelinor are no longer together. 
Image Source: The Guardian
However, distance remained a huge barrier to the two meeting on a regular basis. As of now, Carlos resides on the Otago Peninsula, while Aelinor lives in Auckland.
Since leaving the Netflix series, the two have kept their personal lives and social media presence quiet. Nonetheless, their tight bond gives us hope that they are still exploring the possibilities of their partnership.
John Halliday and Emma
John Halliday had wanted to find love in Down for Love but had been generally unsuccessful. The only thing missing from his social itinerary was a date with the woman he loved. That problem was alleviated when he met Emma. The Olympic Snowboarder in his forties finally met the woman who would wear the ring he had kept in his pocket for more than a decade.
John Halliday and Emma. 
Image Source: Netflix
While the couple is now mostly inactive on social media, their profound connection suggests that a growing relationship is possible in the future. Aside from finding love on the show, John continues to advance in his career. Through his work at Central Otago Living Options in Wellington, the reality star assists other people with impairments.
Lily and Clayton
While Lily's venture into theatre and performing had kept her busy, the actress in her 30s had also intended to make a connection. After a first date with Alex, she met Clayton on a double date with her younger brother Noah. Lily and Clayton's love for each other developed swiftly once they discovered they shared similar interests and likes.
While the couple had reciprocal sentiments for each other, it is uncertain whether their love was realized. Lily is currently concentrating on her budding stage career. The international swimmer whose biography inspired the stage show Up Down Girl, nevertheless excels in a variety of areas.
Daniel Francis Forman and Emily
Daniel Francis met Emily in Down for Love and struck up an instant bond with her. Later, they rapidly discovered common ground because they both enjoyed being outside. While their appearance on the show hinted at a connection, the reality stars have yet to clarify their relationship status.
Daniel Francis and Emily.
Image Source: Netflix
The couple has opted to keep the facts of their relationship private now that they have left reality television. Not only that, but the former has been inactive on social media since then. However, the couple enjoyed a strong bond throughout the performance, implying that romance is still on the table for the couple.
Lily-Mae and Luca
While Lily-Mae and Luca from Down for Love expressed a desire in becoming each other's boyfriend and girlfriend, it appears that their romance did not extend beyond the confines of the camera. The two do not follow each other on Instagram and are not visible on each other's feeds.
Lily-Mae and Luca.
Image Source: Netflix
As far as we can tell, Lily-Mae and Luca may have decided to split up after the show concluded. Nonetheless, it is clear that they continue to flourish in their different careers and lives. Luca is a swimming expert who utilizes social media to demonstrate his cooking talents, whilst Lily-Mae aims to grow her portfolio as a professional model.