Noah Dreyfuss from Netflix's Jewish Matchmaking is a financial advisor at Dreyfuss Capital Management. As Reddit users inquired, you can find him on Instagram at (@spyadventures).
Jewish Matchmaking, a probable spinoff of Indian Matchmaking, premiered its first season on Netflix. A matchmaker and dating coach meet singles from Israel and the United States looking for their bashert, or soulmate, in the film. In today's swipe-happy world, Jewish culture has a practice of using shidduch, a centuries-old method of marriage-related matching, to find enduring love, similar to Indian matchmaking.
Noah Dreyfuss is one of the singles who is ready to settle down. He considers his Judaism to be traditional, and he is looking for a partner who shares his views.  As a result, many Reddit users are curious to learn more about his personal life and wonder where is he now. Well, here is everything you need to know.
Previously, we discussed Tav Gross, Fay, Stuart, and Nakysha.
Noah Dreyfuss Is a Financial Advisor Who Was Previously Married and Has a Son With His Ex-wife: Jewish Matchmaking Update!
Noah Dreyfuss (@spyadventures) from Netflix's Jewish Matchmaking came into the show looking for a woman that shares his interests with the help of the show's experts. He is presently working at Dreyfuss Capital Management as CIO of Senior Financial Advisor. Before that, he worked as a financial counselor for Citi from 2019 to 2020.
Noah Dreyfuss from Jewish Matchmaking is a financial advisor at Dreyfuss Capital Management.
Image Source: Instagram
Noah Dreyfuss was previously a financial advisor for Merrill Lynch from October 2015 to December 2018. He also was a full-service advisor and planner for the Baltimore and Denver areas. Likely, he was an expert in portfolio management, retirement, and goals-based planning specializing in equity selection, and fee-based fiduciary account management.
Similarly, Noah Dreyfuss has worked for Wells Fargo Advisors as a registered banker. Then he worked in Baltimore area bank branches as a high net-worth relationship manager. His job entailed acquiring and maintaining high-net-worth relationships for business, investment, and lending opportunities. Worked along with branch advisor as a team to deliver wealth management experience.
According to his LinkedIn, Noah Dreyfuss's first employment in the corporate sector was as a client associate with AXA Financial in 2012. He then functioned as an assistant financial advisor in the same company from 2013 to 2014. In terms of education, he attended Tannenbaum College. Likely, he enjoys the outdoors in addition to his job. His Instagram is loaded with photos from his travels. Furthermore, he also lived in various countries like Austria, Italy, Israel, Slovenia, and Casablanca.
Noah Dreyfuss began his career at Selfienator in 2015 as a sales manager, according to his LinkedIn profile. He left the organization after two years to work as an event and culinary manager at Yarzin-Sella. He worked as a public relations manager for RomaNight in Rome from 2015 to 2021.
In the show, Noah Dreyfuss was linked with Ophir Gross (@nofear_ophir). However, it is unclear whether they are still together. And there is no information about their current position on social media.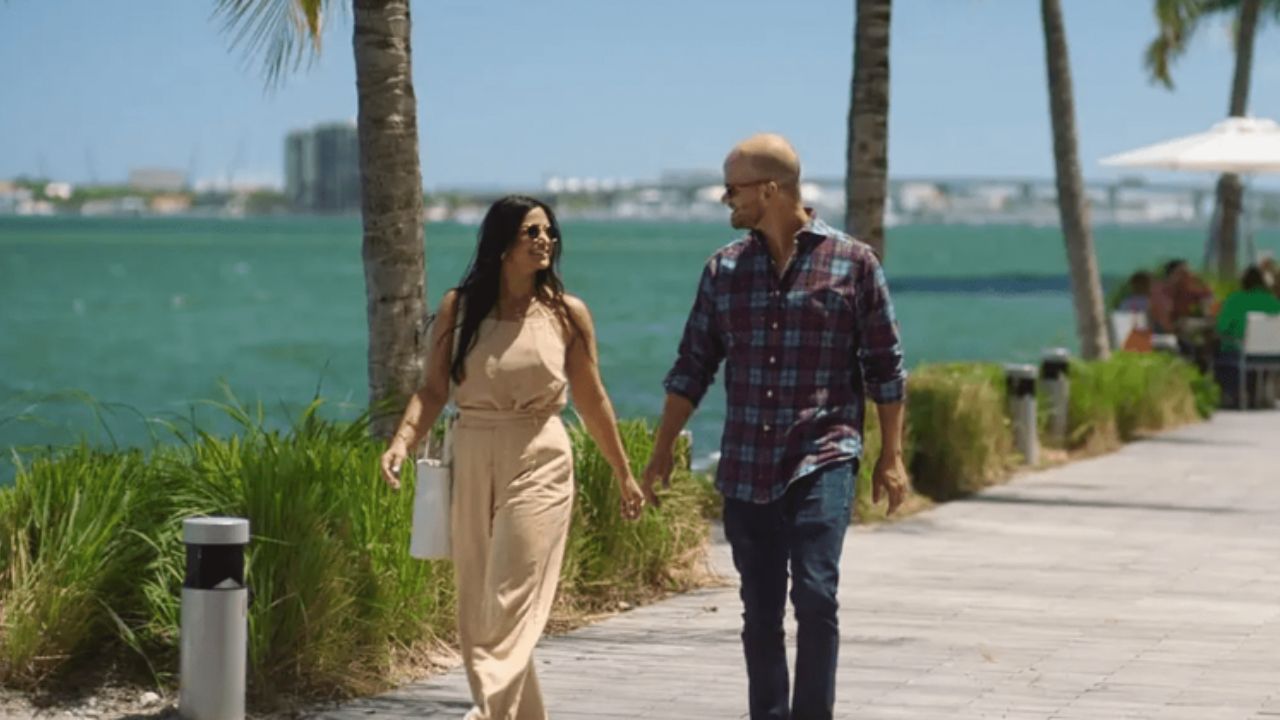 Noah Dreyfuss and Ophir Gross on their date in the show.
Image Source: MEAWW
Noah Dreyfuss first goes on a date with Floridian pharmacist Eliana Stepansky, and while they had a nice chat, Noah tells Aleeza Ben Shalom (@aleezabenshalom) that she's not sure she wants to date someone who has already been married and has a child. Noah meets Ophir Gross on his second date, and they instantly bond. Their shared goals make them appear to be a perfect match, and Noah's plot concludes with him eager to see where his relationship with Ophir will take him. They don't currently follow each other on Instagram, so it appears that their original chemistry has dissipated.
According to Noah's profile, religion has been a pendulum swinging side to side in his life. Growing up in a typical Orthodox community in Baltimore. He believes in Judaism's morals and principles. After a few years of high school rebellion, he became even more religious than his parents, prompting him to move to Israel and enroll in a yeshiva.
At the time, Noah Dreyfuss met his wife and started a family after only three months of dating. The two later split up due to the pressures of blending in with the rest of society, with Noah gravitating toward a more relaxed attitude to formal observance. In addition, he has a 13-year-old son with his ex-wife who still resides in Israel.
Noah Dreyfuss began his next chapter in Wyoming, where he discovered a middle ground when it came to Judaism. Now on the Netflix dating show, he is looking for someone with comparable beliefs that accepts his religious journey and wouldn't mind attending a Phish concert or two every now and then in his next relationship.