Aleeza Ben Shalom, who was born and raised in Philadelphia, is the host of Netflix's Jewish Matchmaking. The 46-year-old matchmaker has 5 children with her husband, Gershon Ben Shalom. You can find her on YouTube at (@aleezabenshalom).
If there's one thing that nobody will argue about, it's that the captivating Matchmaking franchise on Netflix has changed the way dating is done both on camera and off. After all, the idea of tradition-driven modern courting, or the idea of arranged marriages, has effectively been given new life by these plays. Jewish Matchmaking, like its predecessor Indian Matchmaking, follows several singles as they use a matchmaker to try to find their ideal companion.
Matchmaker Aleeza Ben Shalom is well-liked by her clients for taking an honest and practical approach to dating. She begins by asking each of her clients what they are seeking in their partner, including their level of religious observance, lifestyle, and appearance. Then Aleeza makes intelligent pairings, and if something doesn't work out, she isn't afraid to start over.
The Philadelphia-based matchmaker has gained a lot of attention ever since the show premiered on the streaming platform. As a result, many people have been wanting to know more about her, including her husband and age. Well, we've got you covered.
Previously, we discussed Tav Gross, Shaya, Noah, and Fay.
Aleeza Ben Shalom From Netflix's Jewish Matchmaking: The Philadelphia-Based Matchmaker Has 5 Children With Her Husband, Gershon Ben Shalom!
Aleeza Ben Shalom (@aleezabenshalom) was born and raised in a suburb of Philadelphia by parents who were largely secular. While her date of birth is yet to be revealed, some sources claim that she is currently 46 years old.
Aleeza Ben Shalom was born and raised in Philadelphia.
Image Source: Instagram
She voluntarily went to Israeli summer camps as a teenager to get a taste of her roots. She had no idea that this would unintentionally ignite her religious side, which continued even as she studied for a Bachelor's in Interdisciplinary Studies at the University of Pittsburgh (1995–1999). In reality, before earning a certificate in the field, the matchmaker of Jewish Matchmaking focused on Jewish culture, children's literature, and environmental analysis while also becoming fairly Orthodox.
Aleeza Ben Shalom, however, quickly chose to concentrate on her personal objectives of settling down, having a family, and being the greatest mother she could be because she openly confessed that she had never had any work aspirations. She actually got married to her husband, Gershon Ben Shalom, in November 2002, capping off a quick four-month romance that began just two or three weeks before.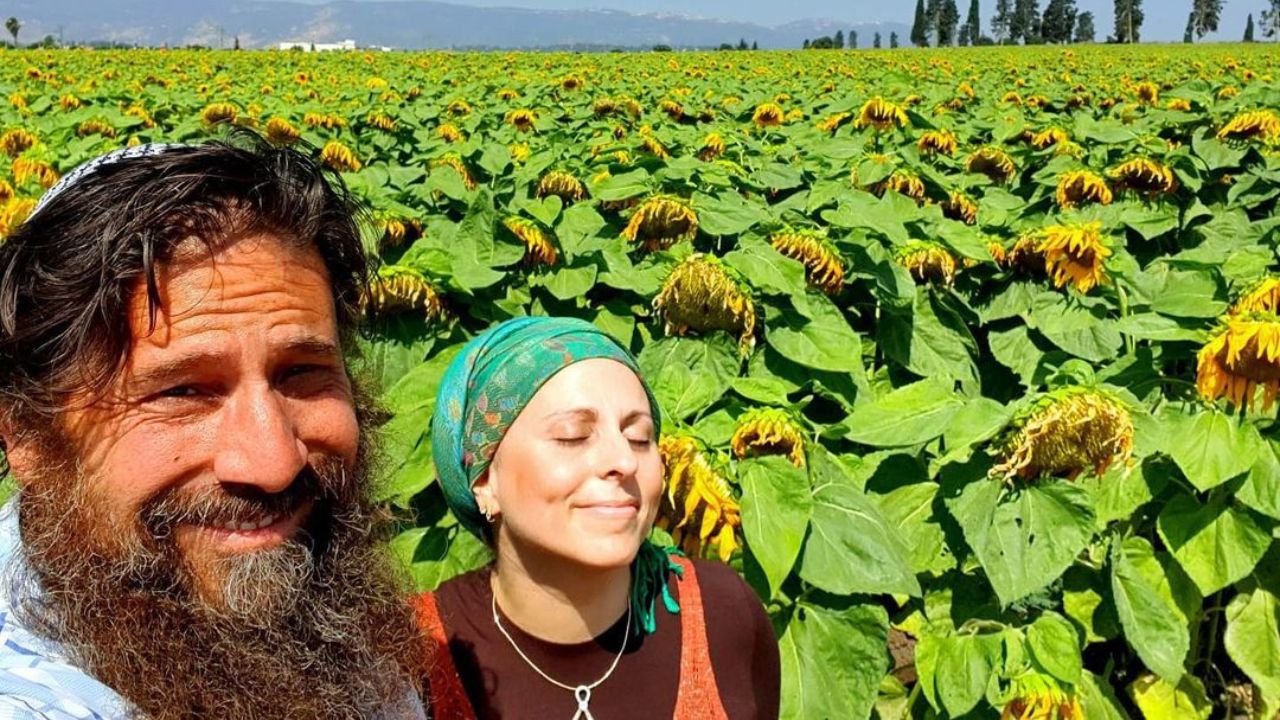 Aleeza Ben Shalom and her husband.
Image Source: Instagram
However, everything changed in 2011 when Aleeza made the extraordinary decision to use her social talents and life experiences to transform into a life coach and matchmaker. According to her, her subsequent success is a direct result of her diligence. She previously said,
I received a coaching certification and spent many hours in other coursework to support my line of work.
Aleeza Ben Shalom also acknowledges that her rebbetzin Rabbi Aryeh Nivin, her long-married parents and grandparents, as well as her stubbornly supporting husband, were her inspirations and mentors that kept her going.
However, the truth is that Aleeza's ability only became apparent when the now-mother of five took a close friend's advice to expand her "adult interactions" by considering a career in love facilitation. The proud owner-operator of Marriage Minded Mentor as a "Jewish dating guru" recently stated,
I wasn't just matchmaking [back then]...I was coaching. I was supporting. I was [my clients'] everything. I was their best friend who happened to be a matchmaker and started guiding them through the process. The online matchmaking process led organically into the coaching and mentoring process, and people grew to know me and trust me.
Aleeza and her entire family moved from Philadelphia, Pennsylvania to Pardes Hanna, Israel, in late 2020 or early 2021, and they have all been there ever since. The reason for this is that COVID-19, inevitably, had opened many doors within the industry, causing Ben Shaloms to conclude that migrating for both her career and to make Aliyah would be beneficial for them. She explained,
My work increased tremendously during the lockdowns. Loneliness did have an impact on singles wanting to find someone… They were more open to virtual dating and wanted to know how to transition it from virtual to in-person in time.
In terms of Aleeza Ben Shalom's present career, she is not only a personal coach, matchmaker, and business owner, but she is also a public speaker, a podcaster, and an author. We should also point out that the dating consultant has appeared on a number of media outlets throughout the world, including BBC World News, NPR, The Times of Israel, HuffPost, and ELITalks, among others. Additionally, click right here to find her on YouTube.
Before leaving, find out how you can apply for Jewish Matchmaking.