Tav Gross from Netflix's Jewish Matchmaking is a dietitian who works as Research Assistant for ASU College of Health Solutions in Phoenix, Arizona. You can find her on Instagram at (@tavgross).
Jewish Matchmaking on Netflix explores the sublime affairs of the heart and the desire for evermore by describing the experiences of a group of singles from the United States and Israel who take part in a matchmaking show. Popular matchmaker Aleeza Ben Shalom pairs singles by emphasizing their attractive qualities to recommend potential mates.
Under Shalom's watchful eye and within the constraints of a shidduch tradition, the Netflix reality TV series takes an original trend on love and marriage. Through a century-old matchmaking process rooted in Orthodox Jewish tradition, clients negotiate the highs and lows of modern dating sparks that become significantly tied with these people's cultural and religious identities.
Tav Gross, who was Noah Del Monte's third shot in the show, has recently been getting a lot of attention. People want to know more about her, including her Instagram handle and journey in the show. Well, we've got you covered.
Previously, we discussed Shaya and Noah Dreyfuss.
Tav Gross Is a Phoenix-based Dietitian Who Is Currently Working as a Research Assistant for ASU College of Health Solutions: Jewish Matchmaking Update!
According to her LinkedIn profile, Tav Gross is currently working as Research Assistant for ASU College of Health Solutions in Phoenix, Arizona. Previously, she worked in the same organization as a teacher assistant. And it appears the Jewish Matchmaking star has been at the ASU her whole life as she did her (Bachelor's of Science, Dietetics/Dietitian) and is currently doing her Masters's in Nutritional Science in the same instituition. 
You can find her on Instagram at (@tavgross) where she has just a little over 1000 followers. However, it seems she is very private about her personal life as she has not made her Instagram profile public. Now, let's talk about her journey in the Netflix show.
Noah Del Monte gave matchmaking a third chance after his dates with Alyssa and Gabriela did not work out. Tav and Noah went on a date after Aleeza matched them. Before even setting up a formal date, they actually bonded via their shared family orientation and deeply held values, which enabled them to know exactly what they were getting into.
Tav Gross and Noah Del Monte had a wonderful first date in Jewish Matchmaking.
Image Source: MEAWW
It was also a huge plus for them both that they could easily go from having lighthearted talks to serious topics without it seeming awkward or interview-like. Noah confessed that he was very interested in another date with Tav right after their first date in a confessional video. He said,
I'm very interested in going on another date with her. I had a blast and I always said that dates should be more like hanging out with a friend than anything else..Having met Tav now a second time, there is a vibe. I'm keeping a very open mind. There is definitely a connection. We do click, but long distance… We'll see where it goes.
Similarly, Tav also expressed that she liked him saying,
We're both going with the flow, but also, I think he's really awesome. He's nice. You can see he comes from a good family, a good background. So yeah, I definitely could see myself coming back to Israel.
Noah said that he had a good feeling about Tav. The two went on another date to get to know one another better. Unfortunately, it's still unclear whether Noah and Tav are still romantically involved or not. They are, without a doubt, getting along well right now, judging by the fact that they follow each other on social media, but it's unclear whether their distance made it possible for their relationship to continue.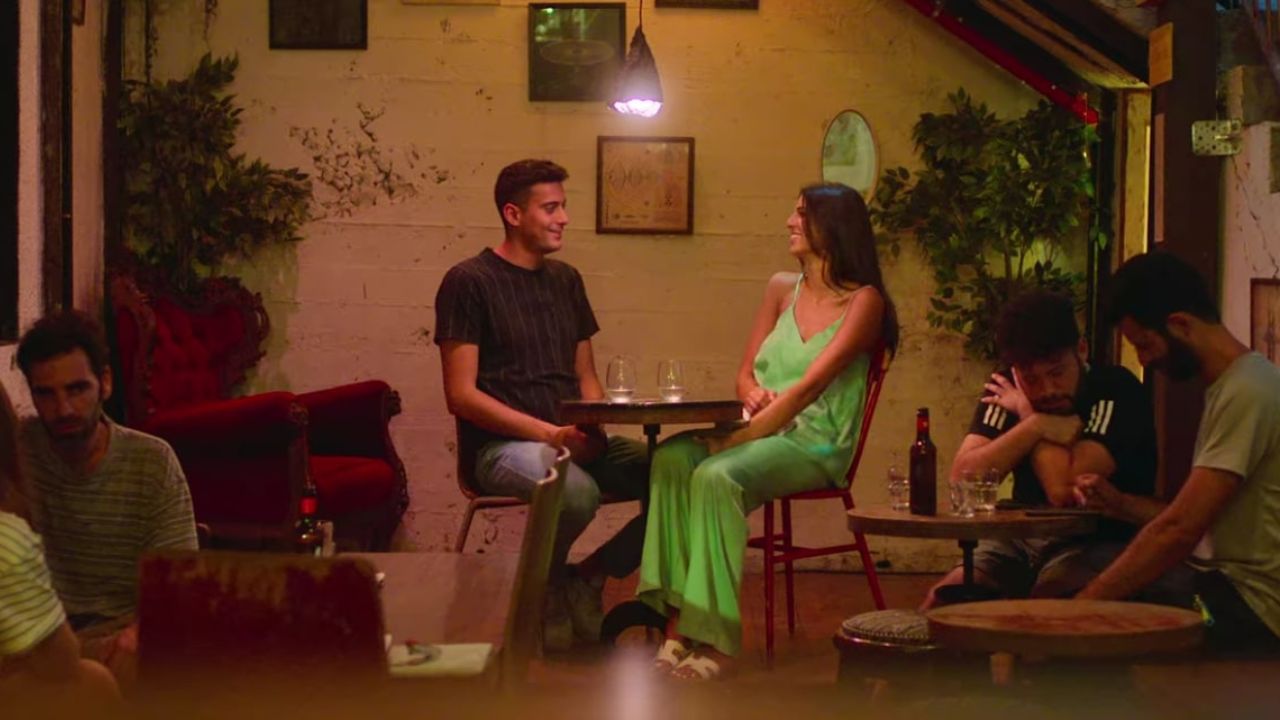 It's unclear if Tav and Noah are still together.
Image Source: The Cinemaholic
The Dealtale Account Executive and the ASU College of Health Solutions Dietetics student, after all, haven't yet confirmed or denied any of the rumors, and the former appears to be growing close to fellow Jewish Matchmaking star Cindy Seni these days.
Before leaving, find out how you can apply for Jewish Matchmaking.