Stuart Chaseman from Jewish Matchmaking is a Chicago-based singer-songwriter who is also the president of Scholastic School Supplies. As Reddit users inquired, here's his full journey on the show.
Netflix's Jewish Matchmaking genuinely portrays the community from every angle as a reality series shedding light on the intriguing yet complex ritual of shidduch (arranged weddings). That's because it focuses mostly on premier facilitator/Jew dating guru Aleeza Ben Shalom's efforts to find near-perfect life partners for lovelorn singles in the United States and Israel.
Stuart Chaseman, one of the cast members, has gained a lot of popularity ever since the release of the show. As a result, a lot of people have been curious to know more about him. Well, we've got you covered.
Previously, we discussed Noah Dreyfuss, Fay, Nakysha, Harmonie, and Ori.
Stuart Chaseman, Who Is Reportedly in His 50s, Is a Singer-Songwriter and the President of Scholastic School Supplies: Jewish Matchmaking Update!
Stuart Chaseman (@stuartchaseman) from Jewish Matchmaking is a singer-songwriter whose particular sound is influenced by American roots rock performers such as Bob Dylan and Bruce Springsteen. According to rumors, he also owns a marketing firm. However, there is no mention of what his company is called. Also, he has been the president of Scholastic School Supply since October 2017.
Stuart Chaseman from Jewish Matchmaking is the president of Scholastic School Supplies.
Image Source: MEAWW
Talking about his journey in the Netflix dating show, Aleeza Ben Shalom (@aleezabenshalom), the matchmaker and dating coach, shocked Stuart after his quest for love developed by upgrading his clothing and sense of style. Aleeza believed that giving him a makeover would not only motivate him but would also make him feel like he was back in his twenties. Aleeza realized that Stuart had been wearing clothes that were many sizes too big for him during the process. He had been wearing an Extra Large when he was actually a Large. This revelation provided Aleeza with a clear beginning point for her work, and she set out to modify his outfit in order to highlight his greatest qualities.
Later, Stuart went on a date with a possible match wearing a slick, fitting blazer and pants that highlighted his figure and his newfound confidence. The wardrobe makeover had clearly worked wonders for him, as he felt more at ease and comfortable in his own skin. Stuart now had the tools he needed to show his best self and leave a lasting impression, thanks to Aleeza's makeover.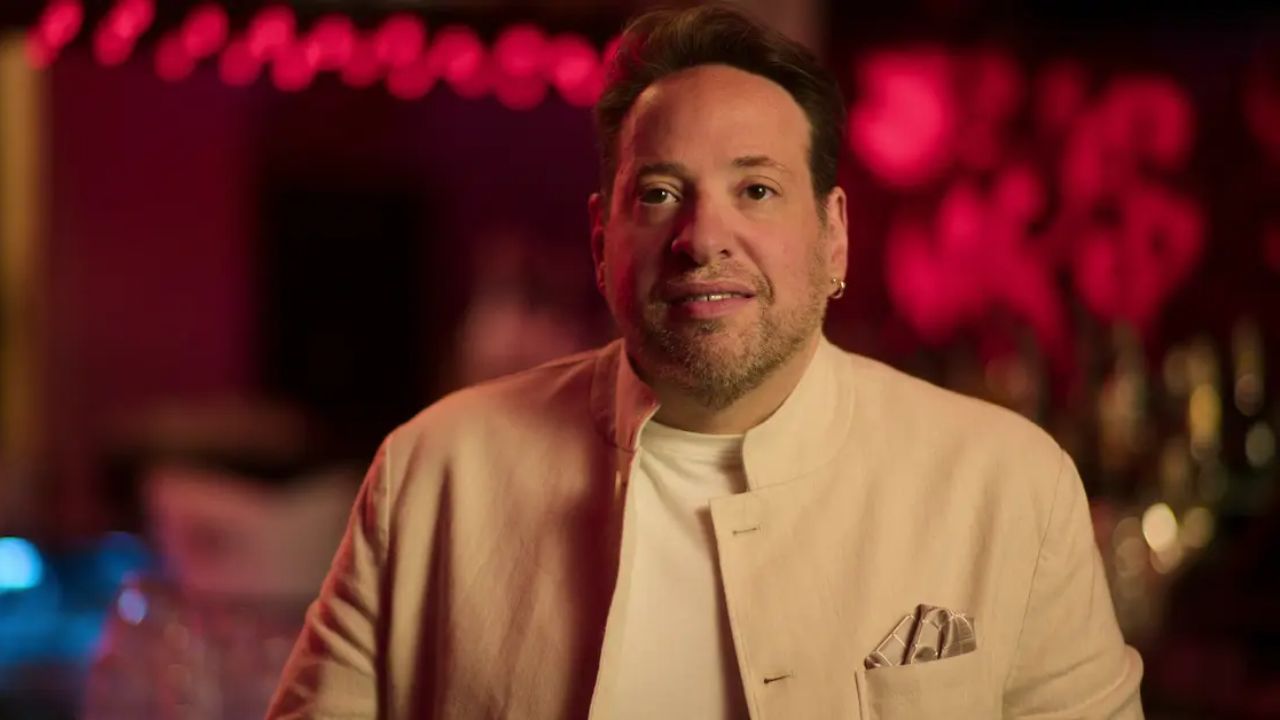 Stuart Chaseman still believes in finding genuine love.
Image Source: MEAWW
Stuart is in his early 50s, but he hasn't given up hope of finding his partner. He's determined to pursue all options, no matter how unusual, in order to find the right person for him. He refuses to accept anything less after growing up with parents who were truly in love. He is clear about what he seeks: someone who is open-minded, tolerant, and shares his ideals. Stuart has some preferences when it comes to his potential mate, despite the fact that he is not especially religious. He's not searching for a girl who is overly religious, and his requirements include no more than four children and two animals. Above all, intolerance is a deal breaker for him.
Stuart's first date with Hope Ann*, an NGO teacher, goes well. Throughout their time together, he is his usual charming self, making her laugh and feel at ease. He is very easy to talk to and truly polite, according to Hope. Despite their first connection, he notices that their communication is odd. He also believes Hope is more invested in her Judaism practice than he is, which irritates him. He closes the night by giving Hope a music CD, but he's not sure if there's room for more. Later, Aleeza introduces Stuart to Pamela Schuller (@pamelacomedy), a disability advocate & comedian.
From the start, Stuart was amazed by Pamela's enthusiasm for her job and how she used her comic abilities to advocate for the disadvantaged population. But it was their mutual hatred of Star Wars that sealed the deal for him. They were laughing and talking freely, enjoying one other's company in a natural and comfortable manner. Stuart's charm and charisma captivated Pamela as well. She admitted to not having laughed so hard on a date in a long time and was clearly thrilled by the bond they shared.
After seeing Stuart and Pamela get along so well on their first date, the audience was left on the edge of their seats. The two had an undeniable connection, and everyone was waiting to see what would happen next. As the episode ended, viewers got the impression that Stuart and Pamela would go on another date and see where things went from there.
However, it was later discovered that Stuart and Pamela do not follow each other on Instagram. This fueled speculation that their relationship had not developed beyond the initial date depicted in the episode. While this was disappointing news for those who had supported the couple, it was not entirely unexpected. After all, dating is a difficult and uncertain process, and not every connection results in a long-term commitment. Stuart and Pamela's date was a success even if they didn't finish up together.