Matt Rife has 4 siblings: 3 of them are his older stepsisters and one of them is his half-sister. His biological father died when he was just 17 months old. Follow to know more about his siblings with their names as well as his parents.
In early 2022, after years of trying to break through as a comedian, Matt Rife started uploading videos of his performances to TikTok. His videos skyrocketed almost instantly, bringing him enormous recognition and opportunities he had never experienced before. He found himself on podcasts, late-night shows, and selling out comic venues around the country.
Just after a year, he now has his own Netflix special titled Natural Selection. Released on November 15, 2023, the show stays true to its title. For his debut, Rife did a fairly decent job. While not all of the jokes stood out, a few topics explored had a lasting impact on the audience.
With the release of the comedy special, Matt Rife's personal life also has been a subject of concern for many people. Since he has mentioned his sisters multiple times in his performances as well as in interviews, people want to know more about them. Well, here's everything you need to know about his siblings, including their names.
Previously, we touched on Matt's John Lennon tattoo.
Meet Matt Rife's Sisters (Siblings): Taylor, Kenzie, Christina & Katie!
Even though Matt Rife's biological committed suicide when he was just 17 months old, he previously revealed that he has 4 siblings. 3 of them are his older stepsisters and one of them is his half-sister.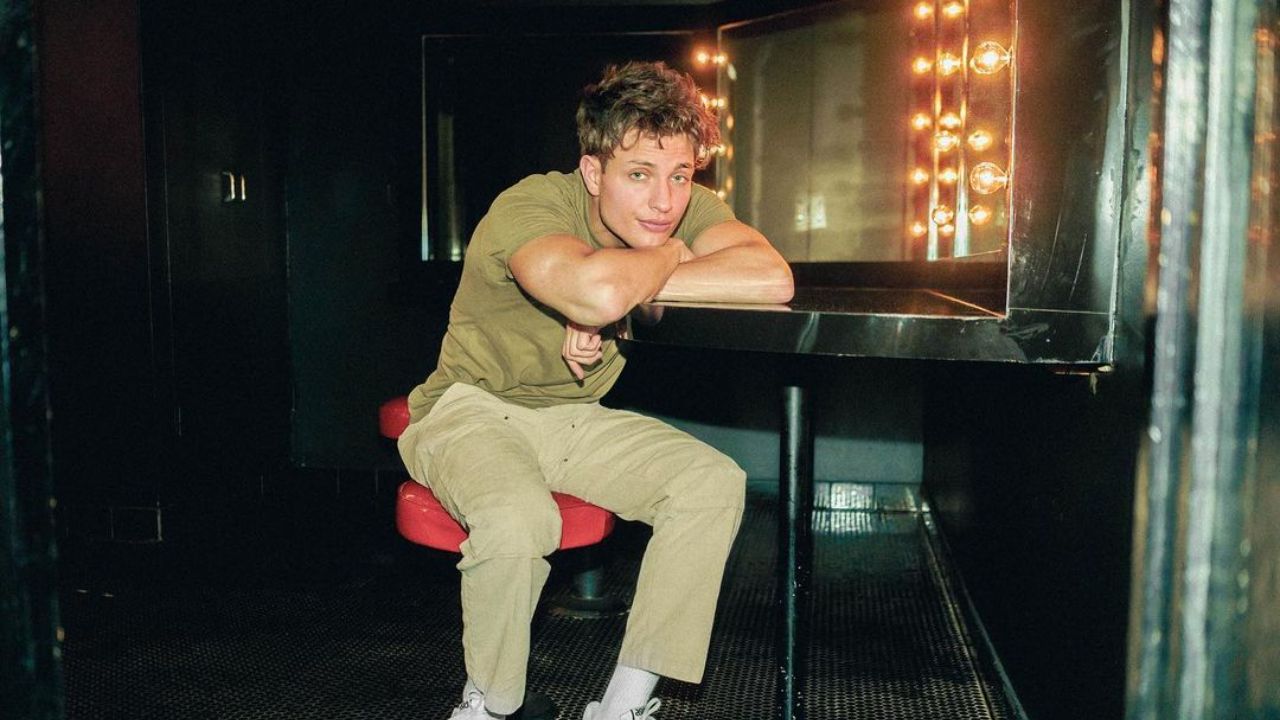 Matt Rife is the only brother of his 4 sisters.
Image Source: Instagram
Kenzie, Christina, and Katie are Matt Rife's three step-sisters. April, Matt's mother, married his stepdad, Joseph Chilton, 5 years after the death of Matt's biological father. Joseph had 3 daughters from his previous relationship.
After Matt's mother married Joseph, the couple gave birth to his half-sister, Taylor Chilton, in 2000.
Matt Rife is very close to his 4 siblings.
Image Source: Instagram
Also, you might not be aware that April Rife and Joseph Chilton are no longer together. April is dating a new man named Jay. However, he remains close to his sisters. Even if they are not fully related by blood, Matt considers all of them his sisters. Now, let's know more about his sisters in detail.
1) Kenzie Chilton
Born on 22 February 1995, Kenzie Chilton is currently 28 years old. Even though not much is known about her, reports suggest she is based in Marysville, Ohio.
2) Christina Chilton
Christina Chilton was born on April 13, 1991. She is currently 32 years old. She attended Columbus State Community College and earned an AAS in Paralegal Studies. She also attended Grand Canyon University, where she studied BS Government with a focus on Legal Studies.
Christina also went to the University of Oklahoma College of Law. She currently works for the United States Air Force. Christina previously worked at Western States Healthcare as a Case Manager. She also worked for Meritage Midstream as a Paralegal/Executive Assistant.
In terms of her marriage, Christina has been married to her spouse Kyle Kelly since June 2015.
3) Katie Chilton
Unfortunately, we don't have much information about Katie Chilton. She hasn't posted anything on Facebook since 2014. Her prior post, however, suggests that she is the mother of at least one child.
4) Taylor Chilton
As mentioned earlier, Taylor Chilton is the half-sister of Matt Rife (@mattrife). She was born in 2000 after Matt's mother got married to Joseph Chilton following the death of his biological father. According to reports, she lives in Tucson, Arizona, and works as a medical assistant at Banner Health.
Taylor is married to her husband, Amon Frazier. They tied the knot in January 2021 after getting engaged in 2020. Earlier this year, they celebrated their 2nd wedding anniversary. They also have a 2-year-old daughter.
Before leaving, have a look at Matt's old pictures and Airplane & Backpack controversy.