After the death of his biological father, Matt Rife's mother married his step dad, Joseph Chilton, when he was just 5 years old. After splitting with Joseph, Matt's mother then started dating Jason Sievers. They also parted ways. As of now, Matt's mother is dating a man named Joseph Chilton.
Matt Rife is overjoyed to have landed a Netflix special after self-releasing three specials and amassing over 17 million TikTok followers. He debuted on MTV's Wild 'n Out and has been a guest on Brooklyn Nine-Nine and Fresh off the Boat. He is now on his sold-out ProbleMATTic World Tour.
Natural Selection, which was filmed at DAR Constitution Hall in Washington, D.C., was released on Netflix on November 15. Rife does not hold back while discussing social media trolls, his dread of the dark, and discovering his father's p*rn.
With the release of the Netflix special, we have found that many people have been interested to know more about Matt Rife's step dad and his biological father. Well, we've got you covered.
Previously, we touched on if Matt is trans.
Who Is Matt Rife's Step Dad?
Matt Rife (@mattrife) has mentioned and made a lot of jokes about his step dad and siblings in many of his performances. While he has never revealed his name, reports suggest that the step dad he always talks about is Joseph Chilton. However, there are many twists and turns.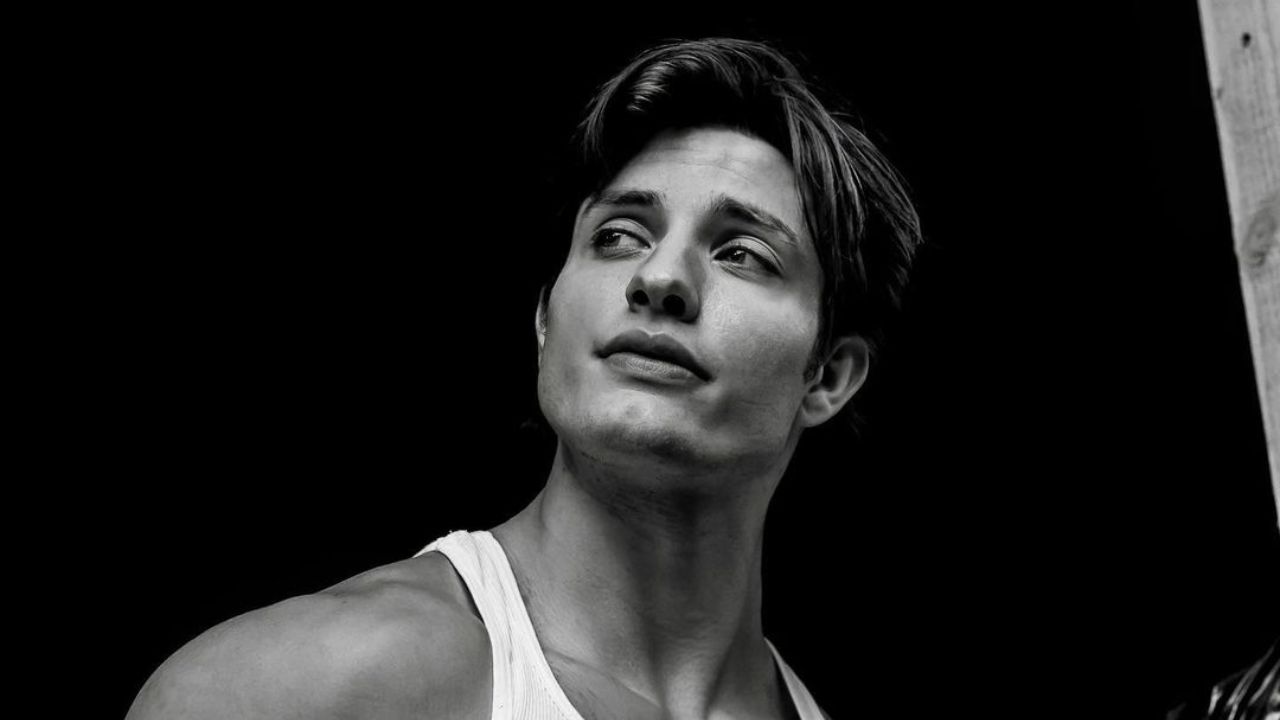 Matt Rife's mother married his step dad, Joseph, when he was just 5 years old.
Image Source: Instagram
Previously, Matt had revealed that his biological father, Michael Eric Gutzke, committed suicide due to depression when he was just 17 months old. When he was 5, his mother, April Rife, married Joseph, who also already had 3 daughters from his previous relationship. Later, Matt's mother and April also gave birth to another daughter. Overall, Matt became the only brother of his 4 step-sisters.
Not sure how long Matt's mother and Joseph's marriage lasted but the couple parted ways. She then started to date a man named Jason Sievers. They started dating in at least 2018. However, they too split. As of now, April Rife is dating a man named Jay Wisenbarger. She frequently shares pictures with Jay on her Facebook.
April Rife is currently dating Jay Wisenbarger.
Image Source: Facebook
Matt Rife has had a few step dads but the one he mostly mentions on his shows is Joseph Clinton. Despite not having a stable childhood, it's incredible how Matt has found a way to succeed. What makes it even more special is that he is just 28 years old as of this writing.
Review: How Is Matt Rife's First Netflix Special?
Matt Rife takes the stage in front of a roaring crowd, with a 50 Cent soundtrack playing in the background. Humble, he begins by waving and touching the hands of those in the front row.
This is more of a concert than a comedy special, but we are here for the big show. Before beginning his concerts, he repeatedly acknowledges the audience and pays a brief respect to his late grandfather.
The stage is massive, and there are several images from behind Rife that illustrate the big audience that he can entertain. It looks just like something from the London Apollo. It's a strong start for a first comedy special.
Rife swears and doesn't care; he throws all of his opinions on the table while laughing, reminding us all that we can also laugh. His first opening jokes are about the current "hippie s**t" and canceling crystals, followed by bashing into young people and expressing his love and pathological devotion to the elder generation. Rife also discusses Karma, internet trolls, religion, personal issues, ghosts, monsters, s*x, and many other topics.
It helps that Matt is exceptionally attractive, which contributes to his endearing charisma, which shines through in his comedy. His situational and storytelling skills are exceptional, as he covers everything and leaves no stone unturned. His set includes accents and character impressions that enhance his stories and add an added element of entertainment.
This is excellent for a first Netflix special, and it's no surprise that Matt has a sold-out global tour. In conclusion, Natural Selection is one of the best shows of this year and it is definitely worth watching.
Natural Selection is now streaming on Netflix.
Before leaving, have a look at Matt's old pictures.