We believe Cameron, who finds romance with Muriel in Virgin River Season 5, is around 45 years old even though the show never mentions anything about his age. We believe so because the Cameron actor, Mark Ghanime, is 45 years old in real life.
Virgin River on Netflix has been effectively balancing sincere and dramatic since its September 2019 debut by portraying the ups and downs in the lives of the citizens of the picturesque eponymous town. Based on Robyn Carr's book series of the same name, the romantic drama show was created for the screen by Sue Tenney.
A nurse practitioner and midwife named Melinda Monroe (Mel) uproots her life from the sprawling Southern Californian city of Los Angeles and relocates to a fictional town, Virgin River, in Northern California in order to start over. However, she quickly learns that everything isn't as perfect as it seems.
With the release of Season 5, we now have a lot of new couples. Muriel and Cameron, one of the newly formed couples, appear to have huge age differences. As a result, many viewers have been curious to know how old they are. Since we've already discussed Muriel's age previously, let's now know how old Cameron is in the show.
Previously, we touched on Kandyse McClure, Rose, Alexandra Breckenridge, and Jeb.
We Believe Cameron Is in His Mid-40s in Virgin River Season 5!
Just like Muriel's age, Virgin River has not revealed the exact age of Cameron as well. Even though their romance blossom in Season 5 and appear to be the most mature couple, the show never addresses anything about their age or age differences.
However, we can assume Cameron is the same exact as the actor who portrays him on the show. According to Wikipedia, Mark Ghanime ( the actor who plays the role of Cameron) was born on December 1, 1977. It means that he is currently 45 years old and will turn 46 at the end of this year.
Cameron's age is never revealed in Virgin River.
Image Source: Netflix
As a result, we can assume Cameron is around 45 years old. Do remember that the provided information is based on our speculation. And we will surely get back to you as soon as we get any updates about their ages.
What Really Happened Between Cameron and Mel?
Cameron and Mel had a catastrophic lunch during season 4 of Virgin River where he tells her he loves her and warns her about Jack and his drinking, effectively assuring her she can be better. Mel naturally ends the conversation there. Additionally, he had just overheard her discussing her pregnancy.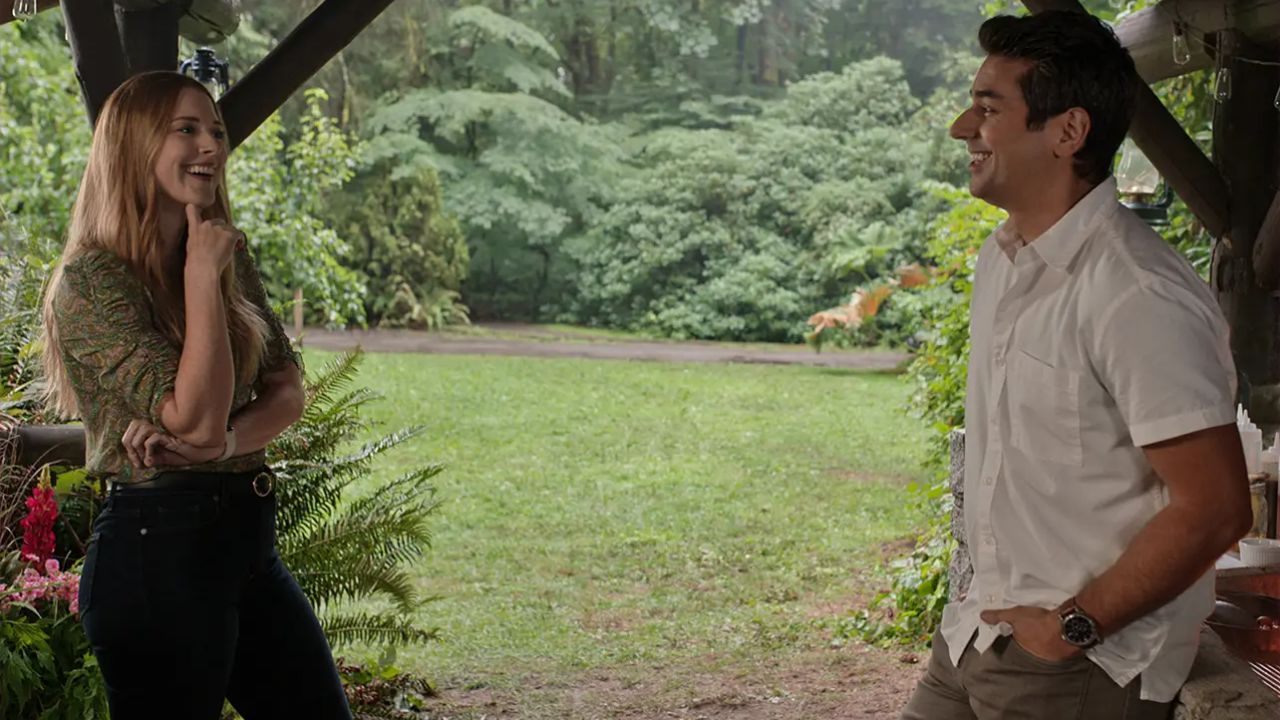 Cameron had feelings for Mel in Season 4 of Virgin River.
Image Source: Netflix
After that less-than-pleasant meal, Cameron decides to leave the town and the practice, but Mel rejects the suggestion, certain that everything between them will be alright. (Aside from the fact that Doc and Mel still require assistance around the clinic, and Cameron leaving would be problematic.)
Although Doc may have forewarned Cameron not to develop feelings for Mel in so many words, it appears that he disregarded this advice and now subtly harbors feelings for her.
The season's plot revolves around Cameron's strained relationship with Mel, even though he does move on with someone new (and unexpected) in season 5. However, the show doesn't precisely provide viewers a summary of what transpired between the two to make things so tense this season.
Without giving anything away, we can say that Mel and Cameron do conclude the season in a far better position, which gives up optimism for the clinic's continued success.