Jeb from Virgin River is one of the recurring characters who is very close to Brady. In Season 5, they botk work for Meliisa, however, Jeb is later found dead due to a fentanyl overdose. 
Virgin River on Netflix, created by Sue Tenney, is a romance drama series with an ensemble cast of adoring individuals who have compelling and rich inner lives. Melinda "Mel" Monro, the lead protagonist and a medical professional from Los Angeles who relocates to the small hamlet of Virgin River in quest of a fresh start, is the subject of the show's initial narrative focus.
But when we learn more about the lives of other people in the neighborhood, their tales begin to matter more in the story. One of the recurring characters since the beginning of the show is Jeb.
Jeb has a very important in the latest season (5) and it appears many people have been kind of lost about who he really is. Well, here is everything you need to know.
Previously, we touched on Cameron, Muriel, and Alexandra Breckenridge.
Jeb From Virgin River: Here Is How He Dies in Season 5!
Jeb, played by actor Sandy Robson, is one of the recurring characters who has been on Virgin River since Season 1. Even though he is not a regular character, he has had pretty important recurring roles, especially in Season 5.
Melissa, who owns a criminal drug business, intends to move her illicit funds through Jack's glamping enterprise. She informs Jack that she wants to help him grow his company, and she later joins him as a partner. Brady does not want to work for Melissa, but he is compelled to work for her for Brie's sake.
Melissa forces Brady to add his friend, Jeb, to the covert fentanyl team at the lumberyard. Brady tries to warn him, but Jeb is determined to keep the extra cash for his family. Later, Jeb agrees to cover the lumber/drug shift when Brie texts to inquire about having dinner with Jack that evening. Brady accepts with joy.
At Brie's gorgeous new home, Brady and Jack have an awkward small-talk exchange during which Jack assures Brady that everything will be fine as long as he stops committing crimes.
Unfortunately, Brady is unable to avoid committing crimes; as a result, Jeb is discovered dead when Brady passes by the lumber yard after dinner. It is revealed that Jeb died because of a fentanyl overdose.
Jeb dies in Virgin River season 5.
Image Source: Netflix
Later, Brady is confronted by Brie after she learns that he lied to her about Jeb not being a close friend. He is then compelled to explain to her how Melissa, who is transporting drugs through the lumberyard, is forcing him to work for her. As a result, Brie loses faith in him.
Will There Be Season 6 of Virgin River?
Yes, there will be Season 6 of Virgin River. It was announced back in May 2023, a long time before the fifth season's recent release.
Of course, it's still uncertain when Virgin River season 6 will actually premiere. Due to the continuing Actors Strike and the 2023 Writers Strike, the cast of Virgin River is now unable to film anything. If we had to hazard a prediction, we'd say the season 6 premiere would happen around early 2025.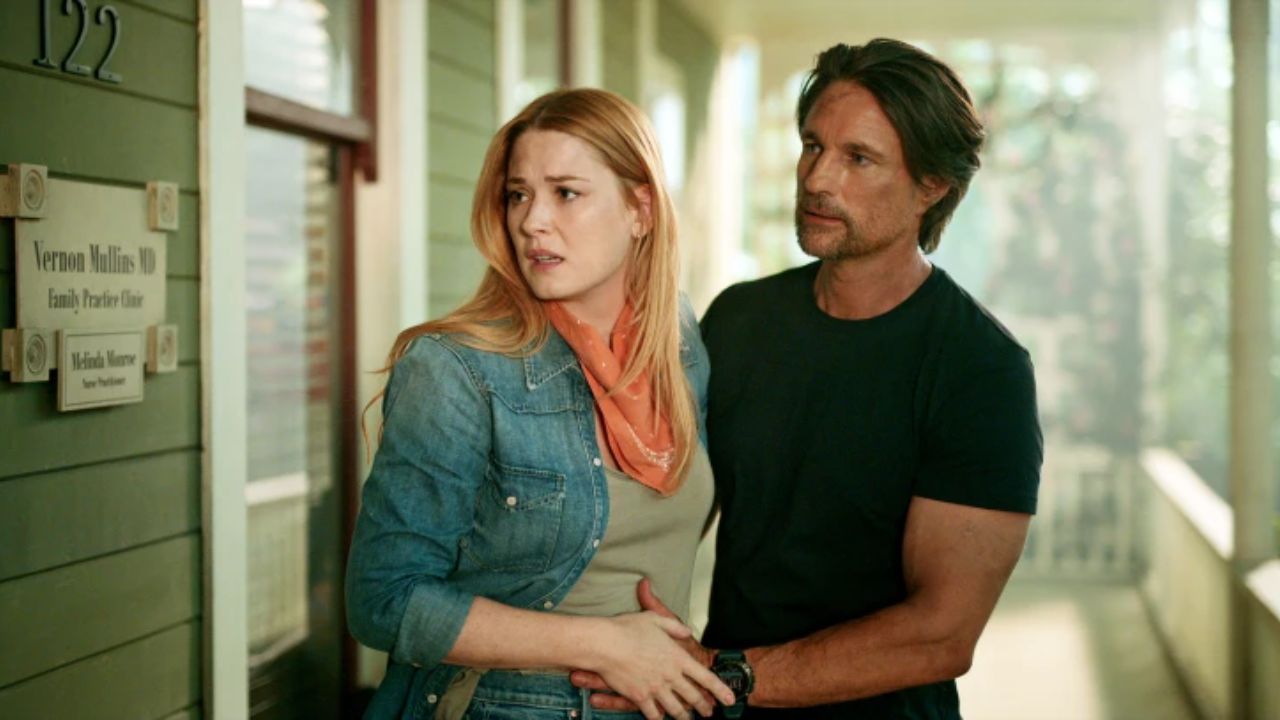 Virgin River has already been renewed for season 6.
Image Source: Netflix
Thus, you'll have plenty to keep you occupied in the interim now that the release date for Virgin River season 5 has come. It must be exciting to be a River fan right now. As we hear more about Virgin River season 6, we'll be returning with many more rumors and updates.