Carlos Biggemann from Netflix's Down for Love is a 31-year-old Bolivian guy with Down Syndrome who is passionate about photography and an accomplished competitive swimmer with a resume that would impress any dating show casting director. However, he doesn't appear to have an Instagram account.
Netflix's Down for Love explores the lives of numerous people who strive to plan the route forever in the hopes of experiencing the power of love. The docuseries follows the lives of persons with Down Syndrome who are looking for a romantic companion in various locations in New Zealand. The participants embark on a delightful quest full of endearing dates in order to form a heart-fluttering connection with the person of their dreams.
In addition to the themes, the singles' relatives and friends assist them in navigating the ups and downs of love. However, not all partnerships are successful, as some couples are mismatched. Nonetheless, the show depicts the thrilling discovery of love by a group of singles.
And Carlos Biggemann is one of the reality television program contestants hoping to meet the woman of his dreams. So, if you're also curious to know more about him, look no further because we've got all the answers right here!
Previously, we touched on Libby Hunsdale.
Down for Love: Carlos Biggemann is a 31-Year-Old Man With Down Syndrome Originating From Bolivia!
Carlos Biggemann is one of the numerous participants looking for love on Netflix's Down for Love. The 31-year-old man with Down Syndrome originating from Bolivia is a talented photographer and a decorated competitive swimmer with a CV that would impress any dating show casting director.
Biggemann, who has already been in his own episode of Attitude's Being Me, describes Down For Love as the opportunity of a lifetime. He laughed over Zoom from his home in Dunedin and stated, I thought 'yeah why not, let's give it a shot'."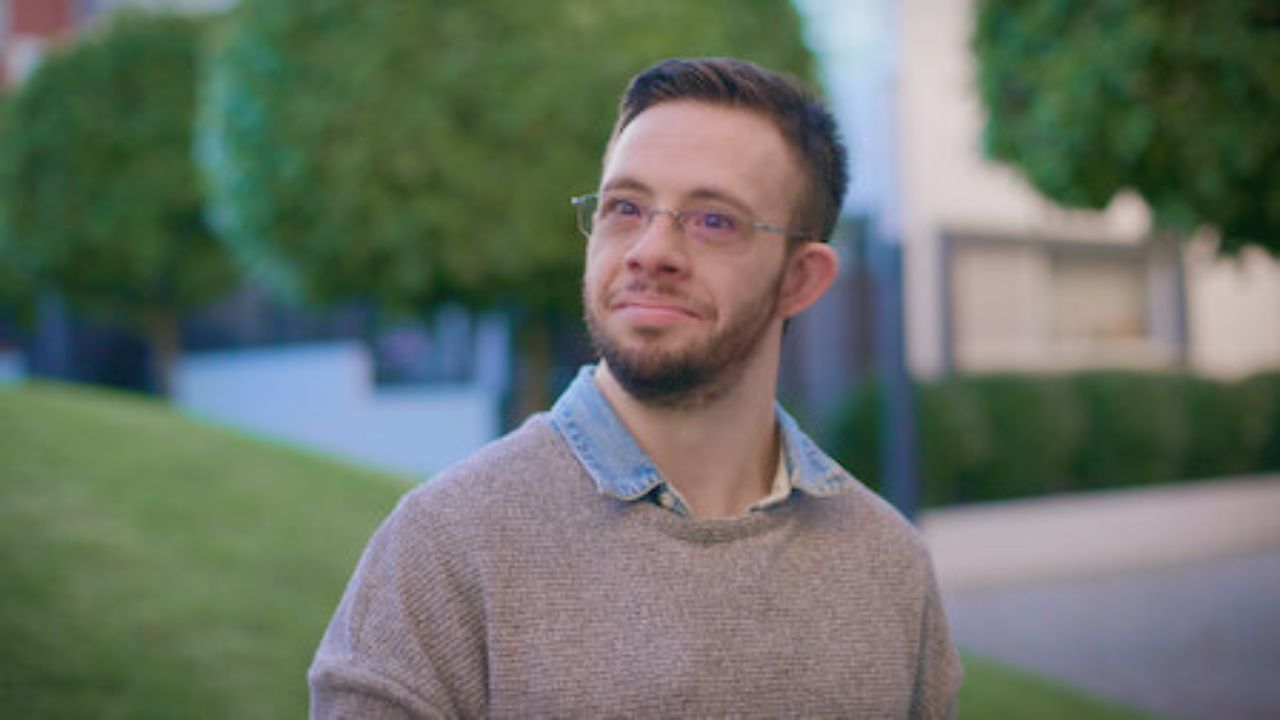 Carlos Biggemann is very skilled in photography. 
Image Source: Netflix
Carlos Biggemann was a fan of romantic reality shows like MTV's Next and TVNZ's The Bachelor NZ and The Bachelorette NZ, describing them gently as interesting to watch. But being able to star in one of these series was always a dream of his. Later, he grinned and said, "Now I have found that I am in it and I am experiencing it as well."
Likely, Biggemann admitted he was apprehensive before his first date, which is seen in episode two, despite having only been in two relationships prior to appearing on the show. He stated,
It was wonderful but on the other hand it was, 'is this for real'?. I was waiting at Larnach Castle thinking 'how on Earth am I going to handle this?' My legs were shaking with anxiousness, and when we were having lunch, my legs were still shaking.
Carlos Biggemann even stated that he wanted to pinch himself several times while filming. He explained, "Jesus Christ, lord, I am dating a new girl?! It was an overwhelming feeling." He also said that he wanted to pinch himself several times while filming. It turns out that Biggemann didn't need to worry too much. Later, he said with a laugh, "Two words: interesting woman. She's a one-of-a-kind."
Will there be Season 2 of Down for Love?
We are pleased to inform you that Netflix's Down for Love will return for a second season. The organization behind the show, Attitude Pictures, issued a casting call for the second season not long after the first chapter was published exclusively in New Zealand on TVNZ+.
To the delight of the show's fans, this announcement was made on Instagram on October 12, 2022. In the caption, the company mentioned,
If you live with Down Syndrome or another intellectual disability and you are looking for the love of your life, want to explore local dating options, or learn the tools to woo your future partner – Attitude Pictures would love to hear from you!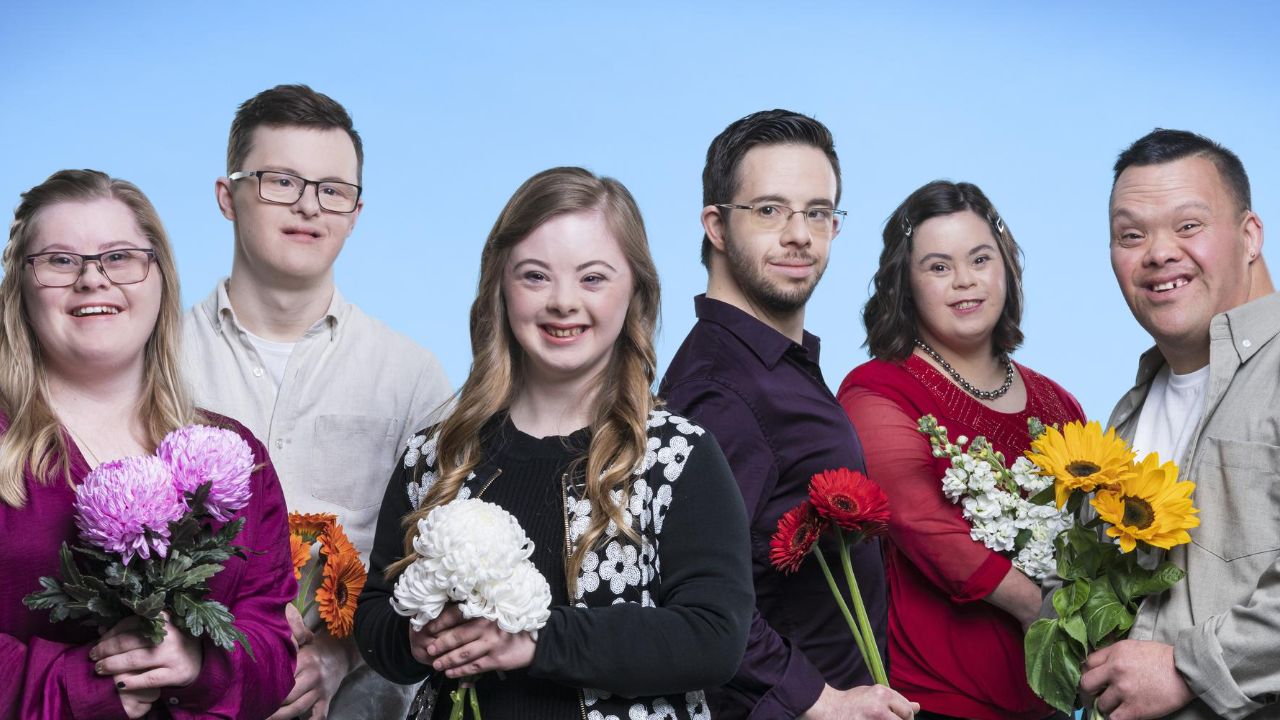 Down for Love will return for a second season. 
Image Source: Radio Times
On January 18, 2023, the firm made a similar tweet, indicating that the show's second season was still in the works and casting was still open. The first season spanned several months, as evidenced by the show's revelation that Leisel Shepherd and Brayden Pettigrew had been dating for more than eight months before the latter's 21st birthday. As a result, the second season's production is likely to take a comparable period of time.
As seen by the casting calls made by Attitude Pictures, fans will likely be introduced to several new faces in the show's second season. While their blooming love stories will likely be fascinating to explore, the showrunners may also offer insight into the stars' lives from the series' previous edition.
Fans are already curious about what their favourite characters from Season 1 are up to these days, which will most certainly be addressed in the show's next chapter.
The confirmed second season of the dating show will likely take some time to air. The showrunners' apparent preference for producing cohesive stories, as well as the fact that casting was not finalized until the beginning of 2023, are likely to influence the publication date of the sophomore part. Given these considerations, we believe 'Down for Love' season 2 will premiere in Q3 2024.