Catherine Reitman always makes headlines because of her mouth, lips to be specific, every time a new season of Workin' Moms is released. While many fans have accused her of having botched surgery, she has never addressed the rumors. 
Workin' Moms on Netflix provides the most comprehensive look at parenthood. Every episode of the show manages to make viewers laugh aloud despite its puritanical subject. The fact that the comedy questions the idea that moms always make the correct decisions is what makes it funny.
The show's main protagonists are moms who experience different maternity-related phases and circumstances. In addition, Workin' Moms is one of the few programs that is able to convey female friendship so perfectly.
The creator and protagonist of the show, Catherine Reitman, always make headlines every time a new season of the show is released. It does not take long before viewers take to the Internet and make fun of her mouth, her lips to be specific. Well, let's discuss what's actually wrong with her mouth in detail.
Previously, we touched on Jenny's pregnancy, the Seedless actor, Anne, Heather, and Ian.
Catherine Reitman's Mouth: The Workin' Moms Cast Is Always Slammed Because of Her Upper Lip!
Catherine Reitman (@reitcatou) has always been made fun of every time a new season of Workin' Moms is released. And it's not because of her character or performance as Kate Foster. We can say she does a pretty good job of playing the role. It's actually because of how her mouth looks.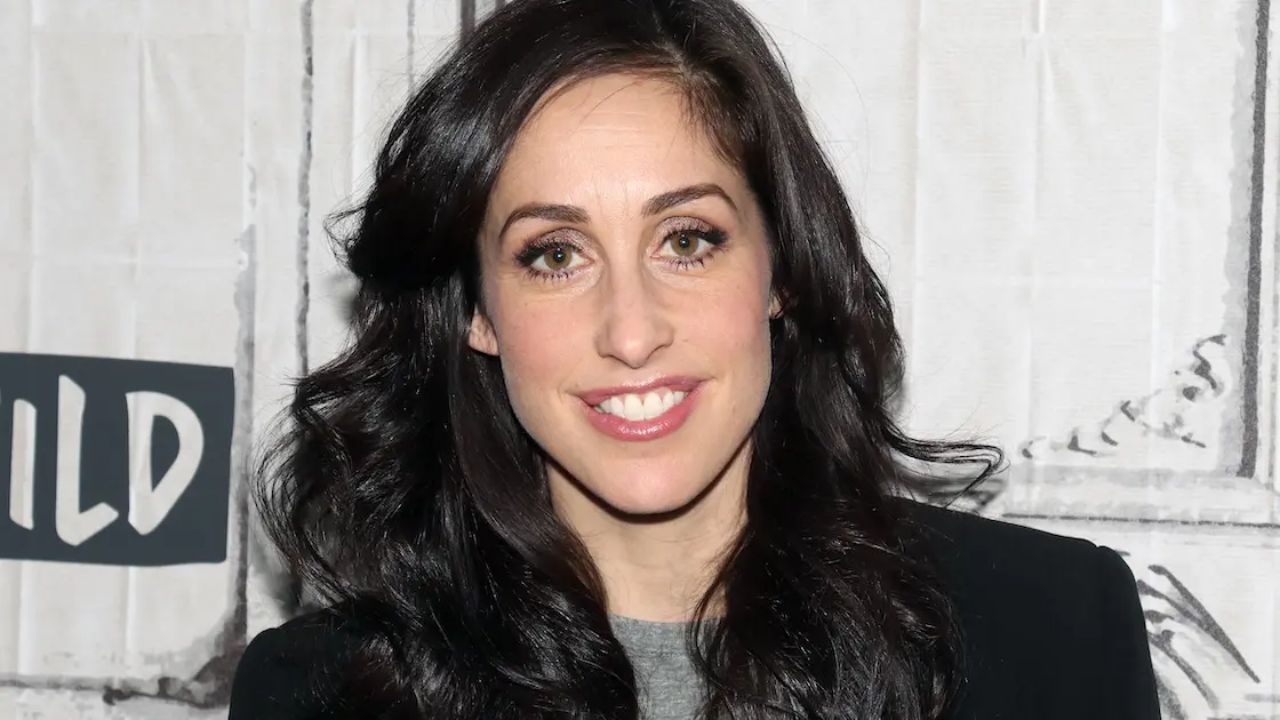 Catherine Reitman has always been trolled because of her mouth (lips).
Image Source: Distractify 
Apparently, many people do not like her upper lip. Though the sides of her upper lip appear to be perfectly full, the top lip beneath her cupid's bow is noticeably thin. The mom-of-two was allegedly the victim of a rogue plastic surgeon who injected her lips with silicone, according to some stories. However, the actress has never addressed whether her lips are the consequence of a botched surgery.
According to reports, Catherine Reitman allegedly became unable to cover her mouth following the botched surgery and developed granulomas, a lump of tissue caused by an infection, inflammation, or foreign object. However, it seems that gossip websites occasionally compare Catherine's lips to a "before" image from the TV show Botched, which admittedly bears more than a passing resemblance to Catherine. On the other hand, Catherine has never revealed if she ever underwent surgery in the public eye.
Catherine Reitman has been accused of having mouth botched surgery. 
Image Source: People
The Toronto-based celebrity once admitted that she had experienced bullying as a result of being called things like "horse mouth" by her classmates and described as a "really awkward-looking kid." She added a line where her supervisor made fun of her mouth in a significant sequence in the season one first episode. Likewise, she has garnered both positive and negative feedback from fans on social media. One viewer tweeted,
Working moms is a decent show to watch... but I cannot deal with Kate's lips overlapping her teeth. I can't even watch her talk.
Similarly, another wrote,
I started working moms but the lead characters lips are driving me insane. Idk if I can watch her for long lol
Catherine is always slammed because of her mouth, so it's no wonder that her admirers always defend her. A lot of fans defended the Kate actress. One fan wrote,
I think Catherine Reitman is beautiful and her lips/smile are too! Plus, she is an amazing actress and Working Moms is wonderful! I can't wait until the next season. Catherine, you are beautiful!
Another fan even said that she was obsessed with Katherine's lip writing,
I'm obsessed with Catherine Reitman's lips (in a good way). She is SO cute and so attractive and honestly I think it suits her.
In the end, we would like to request everyone not to make fun of anybody because of how they look. Everyone is beautiful in their own way. After all, most people enjoy Catherine Rietman's presence in the show despite her unusual-looking mouth.
Here's How Catherine Reitman Used Her Experience With Postpartum Depression to Create Workin' Moms!
In order to laugh through the agony, Catherine Reitman created Workin' Moms using her experience with postpartum depression. In an interview with Glamour, she explained,
By fleshing out my sadness, exposing the strange and funny angles to it, I began to recognize the 'me' that I was prior to having my son...So I committed to retelling the postpartum scenes I had lived, but with one glaring change: I wrote myself as four different characters who I knew would outgrow this period.
She continued,
While I felt hopelessness, 'Kate Foster' would persevere. She could outwit her darkest moments while rocking a skirt suit that screamed 'I know who I am!' I could sit in a pile of fear and tears at my computer, but the women I scribed were barreling forward and speaking their truths.
Before leaving, find out if the Val actress has received BBL.