Heather from Workin' Moms is one of the clients of Anne who later kidnaps Anne's daughter, Alice, because she needed psychiatric help. She was also the one who hits Anne with a car at the end of Season 6.
Workin' Moms on Netflix is an entertaining sitcom, created by Catherine Reitman, that centers on four working women who meet in a mommy-and-me group: PR executive Kate, psychiatrist Anne, IT specialist Jenny, and real estate agent Frankie. As they playfully negotiate the ups and downs of work-life, parenting, and discovering their identities in modern society, these women form a beautiful bond.
Following its initial airing on CBC, the show later arrives on Netflix. The first three seasons of the program were made available on Netflix in 2019 after the streaming giant acquired the show's global rights; season 4 was added in 2020, season 5 in 2021, and season 6 in 2022.
And now Season 7 of the show, which is also the final season of the show, has finally arrived on the streaming platform. With the release of the show, viewers have a lot of questions about the show, including who is Heather. Well, we've got you covered.
Previously, we touched on Ian.
Workin' Moms: Heather Is the Mentally Unfit Woman Who Kidnaps Alice (Anne's Daughter) Because She Needed Psychiatric Help!
Heather, played by actress Martha Girvin, was introduced for the first time in Season 6 of Workin' Moms. She was one of the clients of Anne who started speaking to Alice (Anne's daughter) when she started to work as Anne's secretary.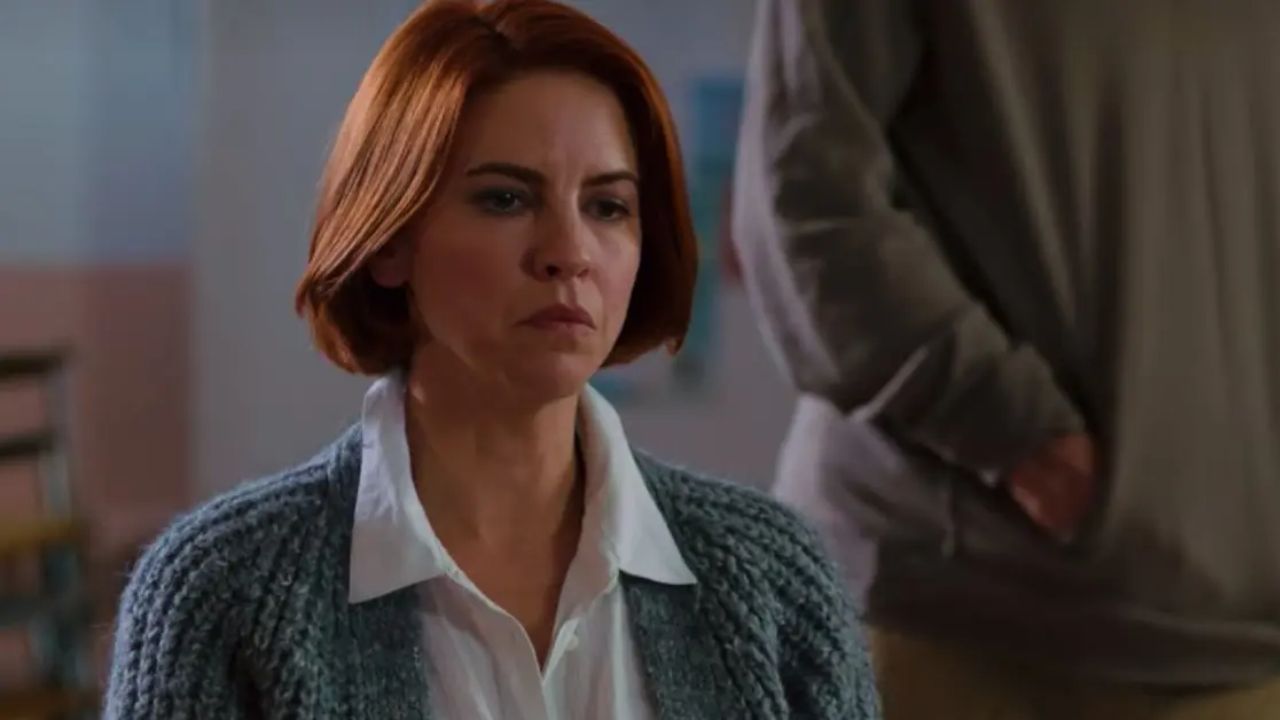 Anne can't control her anger in Workin' Moms.
Image Source: Distractify
Heather displays real concern for the substitute teacher. When Heather makes an attempt to make an appointment with Alice for the following week, Anne's mama bear instincts begin to tingle. Anne needed to tell her that it was not possible because her daughter (Alice) was not a doctor.
However, Heather continues to push boundaries by conversing with Alice in Anne's office. As a result, Anne terminates her as a client. Alice is still unaware of the risk posed by Heather's relationship, though. She is more intent on rebelling against Anne, who finds it difficult to control her rage when she is near her daughter. Alice even says that her clients are scared of her.
When the lady shows up at Heather's school, Alice realizes that Heather has real problems even though she was truly trying to assist her. Heather has Alice get into her car despite the fact that Alice told her that she is, in fact, a child. She goes off on Alice's suggestions. Fortunately, Alice's friend calls Anne to let her know she is in danger.
When Mama Bear Anne discovers Alice and Heather, she immediately starts to attack. Anne knocks her against a passing car when Heather claims Anne is jealous of Alice's natural therapeutic abilities. Anne warns to kill Heather if she ever again approaches Alice. Additionally, Alice provides Anne that speaking with a creepy woman is less frightening for her than conversing with her.
At the finale of Season 6, Anne finally experiences some peace as she is out for a jog. While she was talking to Kate, someone drives up near Anne. And it's Heather. Kate continues to speak despite not realizing that Anne is in danger on the other end of the call. As Heather revs her engine. Anne says, "No, please, no, no, no!"And the season ends with a cliffhanger.
Heather hits Anne with a car in the Season 6 finale.
Image Source: Distractify
Since Season 7 is out already, we do know what happens after the accident. Even though Anne is hit by Heather's car, she survives and begins to heal at home following her hospitalization.
Will There Be Season 8 of Workin' Moms?
Unfortunately, all good things come to an end, and Workin' Moms is no exception. The popular comedy's eighth season won't be released. It's time to bid farewell to the program after seven seasons of providing us with some belly chuckle.
The seventh season of the show would be the last season, CBC said when it confirmed its renewal for a seventh. Seven seasons are fantastic! Few initiatives can get that far. We're not at all shocked. The blend of the plot, comedy, and drama was ideal.
In case you haven't yet seen the series conclusion, we won't give anything away. We'll just say that Kate makes a significant professional choice in the episode, fittingly named "The End," following the counsel of her late father to "never settle for anything less than magic." And the narrative we've been following comes to an end that is both happy and fulfilling!
Before leaving, find out if the Val actress has received BBL.