Many viewers claim that the Val Szalinsky actress, Sarah McVie, from Workin' Moms has received BBL because of the unusual shape of her butt. However, Sarah has neither accepted nor denied the allegations. 
The Canadian comedy series on Netflix, Workin' Moms, offers a funny take on parenthood. The program not only makes viewers laugh, but it also demonstrates how relatable it is. Additionally, this relatability is not just for mothers. There is something in the series for everyone because of its diversity.
The series follows a number of mothers as they struggle to balance their personal and professional obligations while still trying to find time for themselves. The portrayal of the characters shows them in a variety of mothering circumstances. The end result is a blend of sorrowful yet bare truth and belly-laugh-inducing humor.
With the release of the final season of the show on the streaming platform, it appears viewers have a lot of questions to be answered. Similarly, many people wonder if Val Szalinsky, played by actress Sarah McVie, has undergone BBL surgery. Well, we've got you covered.
Previously, we touched on the Seedless actor, Anne, Heather, and Ian.
Many Viewers Believe the Val Szalinsky Actress, Sarah McVie, From Workin' Moms Has Received BBL!
Many viewers have accused Val Szalinsky, played by actress Sarah McVie (@sarahmcvie), from Workin' Moms of undergoing BBL (Brazilian Butt Lift) surgery as her butt does not look natural at all. Viewers have been claiming that she looks like a cartoon character's mom because of the unusual shape of her butt.
The Val Szalinsky actress, Sarah McVie, from Workin' Moms has been accused of receiving BBL.
Image Source: Instagram
No doubt, we do agree with the fact that Val's body shape does not look natural because of her big butt. Looking at her body size, it looks a little unnatural as well as out of proportion. One person even took it to Reddit and commented,
I was just thinking "damn val got that dump truck" like she's looking like a cartoon character mom lmaoo.
These days, a lot of celebrities receive surgical treatments to enhance their beauty. However, the Val actress, Sarah, has neither accepted nor denied the allegations yet.
For those who are unaware, a Brazilian butt lift (BBL) is a specialized fat transfer surgery that improves the size and form of the buttocks without using implants. Liposuction is used to remove extra fat from the hips, abdomen, lower back, or thighs; some of this fat is then carefully injected into the buttocks.
With a Brazilian butt lift, a trained cosmetic surgeon may increase the buttocks and improve the proportions of the entire lower body while also assisting a patient in losing weight in typical "problem areas" and achieving long-lasting benefits.
On the other hand, it also comes with a big risk. According to doctors, a BBL uses the consistently safe autologous fat transfer or fat grafting technique. The danger of a BBL is particular to the anatomical area where the fat is injected. In the process of transferring fat to the buttock, surgeons are getting into anatomic danger zones where there are a lot of blood vessels and it is very easy to have fat enter the bloodstream and literally clog major blood vessels.
Therefore, we have yet to find out if the Val actress has received BBL. We promise we'll get back to you as soon as we get any information about the rumors.
Here's Why Workin' Moms Was Canceled After Seven Seasons!
Thankfully, there was no evil intent behind the decision to cancel Workin' Moms after seven seasons; Catherine Reitman simply thought it was time for the show to end on a high note. In an interview with Variety, she said,
We've all seen a show that loses its juice and keeps puttering and re-scrambling storylines ... I didn't want that to be the case with Workin' Moms. Our fans have been incredibly loyal to us. I take that seriously.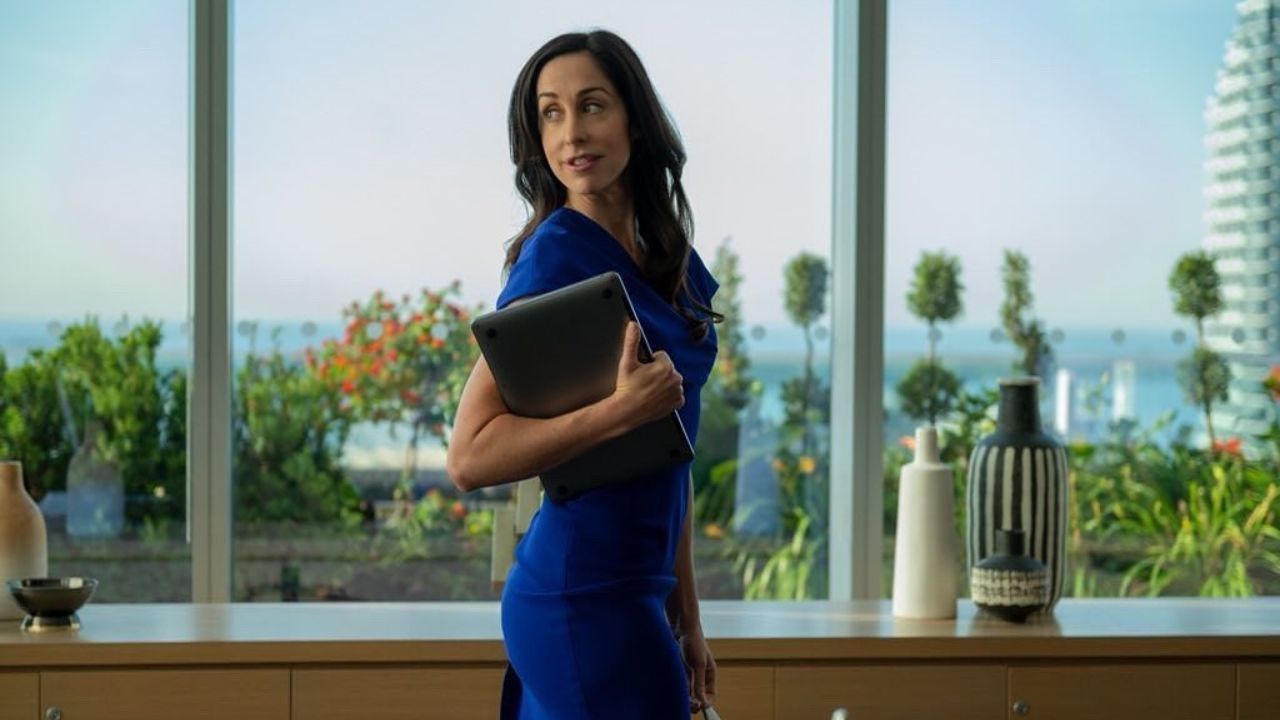 Catherine Reitman does not plan to do a sequel or spin-off series.
Image Source: Instagram
According to the same article, Catherine imagined how Workin' Moms should finish, with the cast and crew debating the show's finale as they were filming Season 6. When asked if she would think about doing a sequel or spin-off series, Catherine responded:
The shows I see that have turned into films, often they're such an insult to the show ... I don't think audiences enjoy it. A show exists at the time and in its iteration for a reason.