Bobby Seagull from Netflix's Indian Matchmaking is an author, mathematics enthusiast, teacher, and TV personality. While he was unable to find his soulmate in the show, some Reddit users even believe that he is gay. Follow to learn more about him, including his height and Instagram handle (@bobby_seagull).
On Friday, April 21, Netflix finally released Indian Matchmaking's much anticipated third season. The reality television show previously amassed a huge global audience while also facing harsh criticism.
Sima Taparia, the show's star & a Mumbai-based marriage counselor, became incredibly popular. The show primarily focuses on the journeys that various people take in search of love and gives the rest of the world an inside look at matchmaking and marriage proposals in India.
Along with several returning cast members, the new season of Indian Matchmaking includes a few new cast members. Known for his energy, Bobby Seagull has grabbed a lot of attention from viewers, especially Reddit users. As a result, they're interested in knowing more about him, including his height & sexuality. Well, we've got you covered.
Previously, we touched on Aashay Shah's Job, Tushar Tyagi. Pavneet Kaur, and if Vikash Mishra is gay.
Bobby Seagull From Indian Matchmaking: Know Everything About Him, Including His Height & Gay Rumors!
Bobby Seagull (@bobby_seagull) from Indian Matchmaking is obviously a captivating, confident communicator in every meaning of the word, being an extraordinarily well-educated author, mathematics lover, teacher, and TV personality. He has, however, admittedly, continued to have bad luck with women since, along with his nerdiness, unrelenting optimism, and brightness, most women effectively put him in the friend zone. In the introduction video, he said,
If someone wanted to write a PhD paper on the friend-zoning business, I think I'd be the ultimate case study....Just once, I just need to not get into that zone.
Bobby Seagull, whose height is reported to be 5' 6'', was born in East Ham, London Borough of Newham, England, in 1984 to Indian immigrants. He attended St. Michael's for his elementary schooling before enrolling at St. Bonaventure's in Upton Park. His father took him and his siblings to the East Ham Library when they were little because he was interested in math, as he writes on his website.
In addition, he also made an appearance in University Challenge in 2017 and Monkman & Seagull's Genius Guide to Britain in 2018. He studied mathematics at the University of Oxford as a result. But he didn't finish his degree there; instead, he graduated from the University of London's Royal Holloway.
Bobby's final goal for this experiment was to calm down, which was amply supported by his criterion list. He did this by using equation analogies and math jargon. However, as the wise-filled Sima Taparia had anticipated, his propensity to speak before others because of his own unending eagerness did become a problem on his subsequent date.
Sima Aunty found Bobby a suitable spouse in Priya Ashra after taking into account his preferences (he wanted someone who shared his interest and excitement for life, for example). The private chef-turned-clinical pharmacist was initially introduced to viewers at the very end of Season 2, but Bobby only got to see her (and her parents) once in the most recent set of episodes.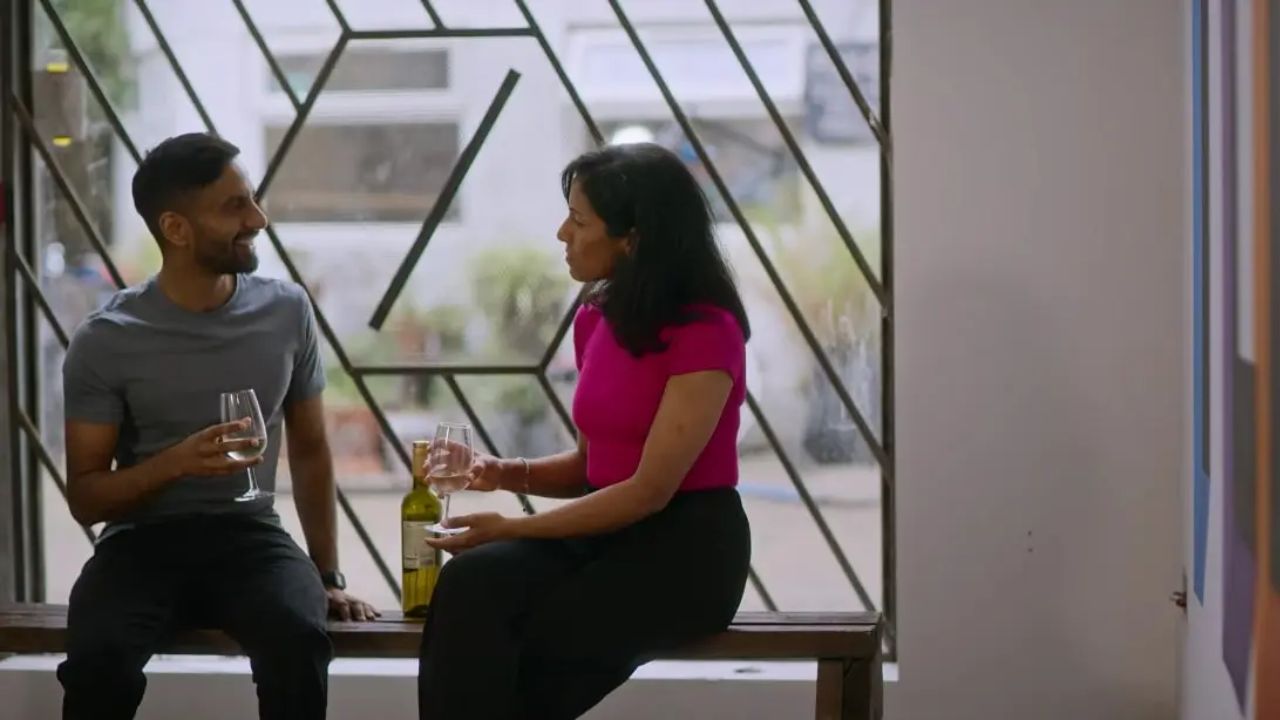 Bobby Seagull gets friend-zoned by Priya Ashra in the show.
Image Source: The Cinemaholic
They appeared to get along well and even went out dancing one night. Priya, however, didn't feel a long-lasting connection. As expected, he gets friend-zoned again. Priya said,
He's genuinely a really lovely, lovely guy...Like, he's such a sweetheart. But I'm not sure I necessarily felt those butterflies and the chemistry that maybe I felt in the past before. Yeah, Bobby is getting friend-zoned. Sorry!
On the other hand, some Reddit users even believe that Bobby is gay. One user wrote,
I know this might sound controversial but am I the only one that thought Bobby was gay when he first came on screen. lol sorry
In the same post, another commented,
Bobby Is very effeminate and potentially gay. I was fine with him until the salsa shoes scene (I get that it's a norm in dancing but most guys wouldn't do that in a first date out of ego) and second was the way he was sitting when having the wine with Priya. It's just not how straight guys would sit. It's little things but as a straight dude it just caught my eye.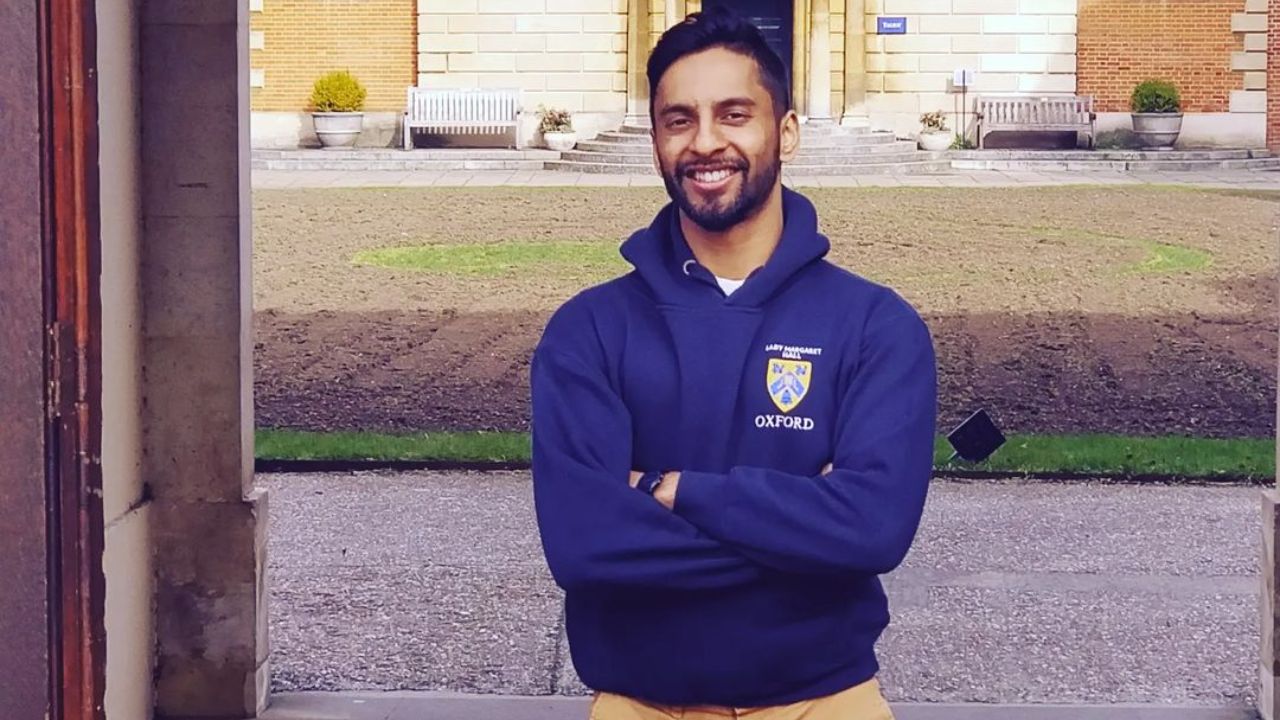 Many Reddit users believe Bobby Seagull is gay.
Image Source: The Cinemaholic
First things first, despite Bobby's best personal efforts, his matchmaking experience, and his time with Priya, it doesn't seem as though he is currently dating someone special, at least not in public. In fact, his internet activity suggests he is presently completely focused on advancing both his professional career and the field of mathematics, all the while keeping his personal life private.
However, it's probable that the Royal Holloway graduate and Oxford University dropout is still on the utterly passionate search for his one true love given his outgoing attitude and tenacity.
Before leaving, find out if Arti Lalwani and Jamal are still together.