Tushar Tyagi from Netflix's Indian Matchmaking is a filmmaker from Noida. Many Reddit users believe he is a joke because of his personality. You can find him on Instagram at (@tushar_tyagi).
Indian Matchmaking on Netflix absolutely lives up to its title in every manner possible as a reality dating series digging deeper into the age-old yet extremely complicated practice of desi-arranged weddings. After all, it follows Sima Taparia (also known as Sima Aunty), a well-known marriage broker from Mumbai, as she works to connect lonely individuals from all over the world with nearly ideal life mates.
Despite the fact that the new season features numerous new and well-known personalities, Pavneet Kaur and Tushar Tyagi have managed to capture our attention the most. They are a perfect example of what dating is like in India right now, including all the chemistry, camaraderie, family involvement, miscommunications, and other unpleasant things.
On the other hand, many people are interested to know about them. While we have previously talked about Pavneet previously, here's everything you need to know about Tushar Tyagi.
Previously, we touched on Surbhi Gupta, Kunal Dhawan, Aashay Shah's Job, and Bobby Seagull.
Tushar Tyagi From Indian Matchmaking: Find the Filmmaker on Instagram and Know About His Journey in the Netflix Show!
Tushar Tyagi (@tushar_tyagi) from Indian Matchmaking is a filmmaker who has produced and directed numerous indie movies throughout the years. Saving Chintu, his most recent short film, was selected for more than 30 film festivals, including those that count toward Oscar and Bafta qualifications. Additionally, the movie also met the criteria to compete in the 93rd Academy Awards' Live-Action Short category.
Tushar Tyagi is a Noida-based filmmaker.
Image Source: Instagram
Laali (2022), A Broken Egg (2017), Rose (2017), Hari (2015), Midnight (2014), Gulabee (2014), Behind You (2011), and other noteworthy works by Tushar are also worth mentioning. Similarly, Lappad (2021), Kaashi (2018), I'm With Crazy (2015), Inception Of A Lost Art (2013), The Betrayal (2013), Didn't Learn A Lesson (2013), and many other films are among his works as a director.
Tushar, a native of Noida, completed his formal schooling at Meerut's Translam Academy International School. Then, he moved to Roorkee to do his B. Tech. in computer engineering. He participated in a variety of entertainment-related courses shortly after understanding his interest in becoming a filmmaker, including a program in cinema and television production at AAFT in Noida and a diploma program in mass communication and radio management at IMS in Noida.
Tushar was initially introduced to Rushali Rai, a neighboring Delhi fashion model, but their relationship never went beyond a first date owing to opposing family beliefs. After a two- to three-year dry period, fellow New Delhi resident Pavneet (@pavneetsachdeva) joined the picture and became his second first date in as many months, breaking the streak. When they eventually got together for dinner, he was obviously nervous, but her cheery approach, her positive manner, and their apparent shared interests quickly served to unwittingly put him at ease.
The most significant aspect of their initial meeting was without a doubt the fact that Pavneet and Tushar were able to discuss everything, from their history to their aspirations for the future. They even laughed together and enjoyed themselves without anybody ever feeling awkward, which led to the latter directly asking for her phone number so they could meet up again.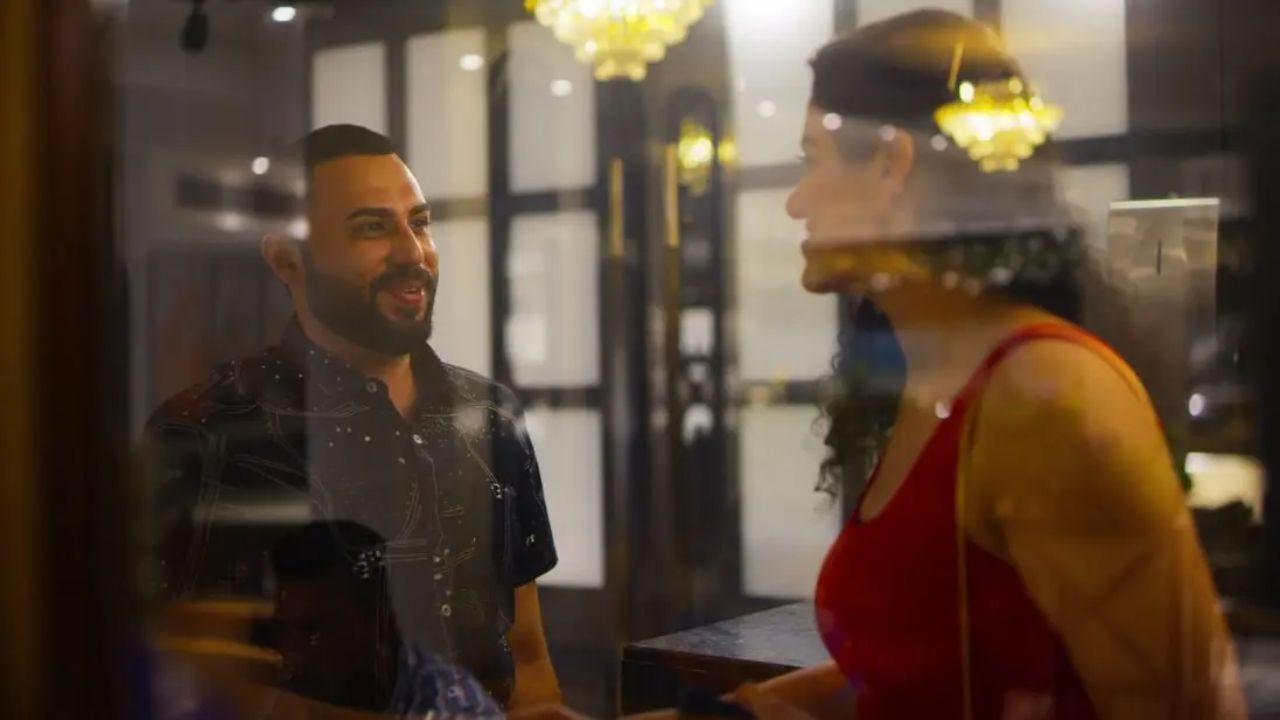 It appears Tushar and Avneet are still together.
Image Source: The Cinemaholic
Unfortunately, things didn't quite work out as he had hoped since he didn't contact the stunning 6-foot-tall entrepreneur for more than a week, which made her think he had been intimidated in some manner.
Pavneet and Tushar's second date was honestly just as passionately intimate as their first night, despite a hard beginning owing to the event, which gave her cautious hope in him. Things were going well for them, as evidenced by the fact that he gave an explanation for his actions (or lack thereof), the idea of a third date, and the couple's efforts to get to know one another.
At one point in the series, Pavneet made it obvious that she was open to furthering this relationship by saying, "We have talked, and of course, we were just laughing around… He has a good sense of humor." We're happy to share with you that it appears like Pavneet and Tushar are still romantically together based on their current, active internet presence. On the other hand, many Reddit users have been criticizing Tushar for his personality. One user even wrote,
That man is a joke and doesn't have two personalities put together. The poor poet couldn't string two sentences together. And the audacity to ghost Pavneet for a week? What a sorry ass of a man he is. How is he a filmmaker? There's nothing pleasing about his appearance, he doesn't have hair, and he looks rather homely.