Aashay Shah, 37, from Indian Matchmaking holds a job as an optometrist, as seen on his Instagram bio (@aashayshah_18). Since he does not have a LinkedIn profile, we're unaware of where he works.  
Indian Matchmaking on Netflix puts the idea of desi-arranged weddings in the spotlight by fusing traditional and modern elements in a fascinating way. This is due to the fact that it centers around renowned matchmaker Sima Taparia, who uses her decades of expertise to locate virtually ideal life partners for young individuals.
While there is no doubt that season 3 of the show has a variety of interesting new and recognizable personalities, Viral Joshi and Aashay Shah stand out above the rest. That's because, in addition to being first introduced to us (and to one another) in season 2, this couple has also possibly enjoyed the coziest, most successful long-distance dates in recent memory.
On the other hand, many people have been interested to know about Aashay Shah's job. Well, here's everything you need to know about her profession and her relationship with Viral.
Previously, we touched on Surbhi Gupta, Kunal Dhawan, Tushar Tyagi, Pavneet Kaur, and Bobby Seagull.
Indian Matchmaking: Aashay Shah Hold a Job as an Optometrist!
As written on his Instagram bio, Aashay Shah (@aashayshah_18) from Netflix's Indian Matchmaking holds a job as an optometrist, a person who examines the eyes to detect defects in vision, signs of injury, ocular diseases, or abnormalities. However, we're unaware of where the 37-year-old works since he does not appear to have a LinkedIn profile. Now let's talk about his relationship with Viral Joshi (@viraljoshi_).
Aashay Shah holds a job as an optometrist.
Image Source: Instagram
Although North Carolinian Viral first gave the impression that she was a headstrong, obstinate lady for whom maintaining her independence was more important than everything else, the fact is that she is so much more than that. She may have always wanted to "be a boss, date a boss, and build an empire," but that's because she's the only child in her Gujarati family and has a lot of responsibilities. So it should come as no surprise that a big portion of her list of requirements—a well-educated, responsible, debt-free, ambitious, travel-obsessed, and totally self-made individual—was something she had brought to the table herself.
Viral made it clear that she was seeking nothing less than an equal relationship after matchmaker Sima Taparia informed her that she should only expect 60 or 70% of her standards. The 30-year-old native of Durham just wanted her actual significant partner, which is why she ended up rejecting both Viral Kothari and Jaymin Mehta. She had no desire in becoming someone's "other half."
When New York-based optometrist Aashay Shah entered the scene, she was immediately captivated by him despite their obvious differences in personality. Aashay is perhaps a little more quiet than Viral, but she was really intrigued by the way he handled himself at their first meeting with her parents as well as the way he boldly expressed himself.
Although the Doctor was physically appealing, the Clinical Researcher was more drawn to him for his brilliance, his shared interests—since he was raised in India—and his Gujarati heritage. Another huge advantage was that he was really patient with her during their subsequent ice-breaker indoor rock climbing date. As the conversations progressed, things only got better.
As a result, Viral and Aashay decided to keep their relationship going since they understood they were similar enough to potentially lay a good foundation while yet having certain variances that would help them mature. The two had to travel a lot at that time simply to see one another, but they both agreed it was worth it because pure, genuine feelings had already begun to grow between them. Even though the Doctor was keeping his future plans a secret, he made them obvious by inviting her to travel with him to see his family in Vadodara, India, after six months.
Viral and Aashay reportedly had some difficult discussions about who they were, their long-distance relationship, and their expectations during the first several months of their relationship. When asked how their relationship was progressing, the pair always responded in sync that they were taking things day by day but that it felt completely right.
Since they want to keep their relationship private, Viral and Aashay haven't lately made any public declarations about it, but their online presence does include some hints. We're delighted to inform you that it looks as though they are still together.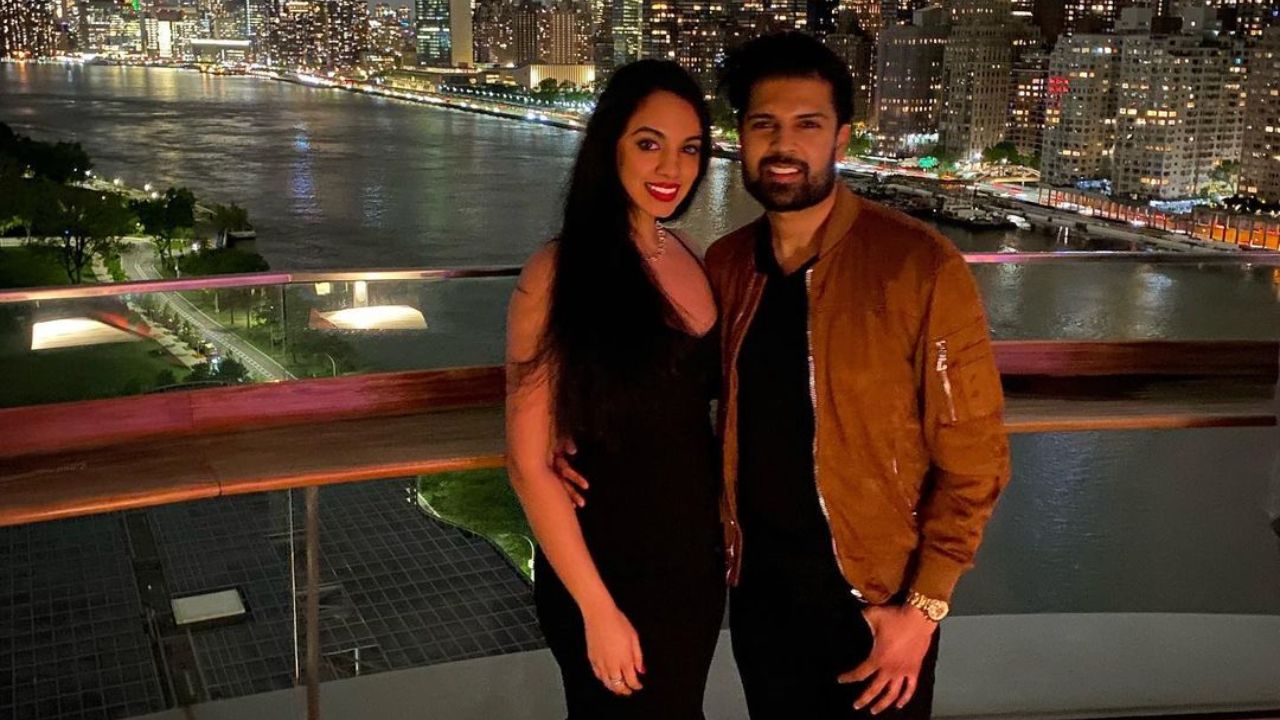 It appears Viral and Aashay are still together.
Image Source: Instagram
In addition to visiting several similar places throughout the last year, they also appeared to attend the premiere of Netflix's The Romantics at The Paris Theater in New York City, New York, in February. Additionally, Viral's Instagram bio has started to indicate that she now divides her time between North Carolina and New York to have the work-life balance necessary for her to settle down with Aashay after receiving his parents' approval.