Zibby Allen, who plays the role of Brie in Netflix's Virgin River, is an American actress. The 42-year-old actress stands at the height of 5' 6''. Here is her complete Wikipedia.
Virgin River is a massively successful Netflix drama series that centers on Mel (Alexandra Breckenridge), a nurse practitioner who moves to a small community in search of a new beginning.
The show has it all: an accurate portrayal of love and relationships, heartbreaking scenes, the brutal truth of the various traumas that women go through, and the endearing small town that serves as its inspiration. It's understandable why this TV show has amassed millions of admirers throughout the globe who have given their all to the lovely story that the plot spins.
Brie Sheridan has been one of the important characters of the show ever since she debuted in Season 3. On the other hand, we have found that many people have been interested to know more about the Brie actress, Zibby Allen. Well, here is her complete Wikipedia.
Previously, we touched on Alexandra Breckenridge, Kandyse McClure and Rose.
Wikipedia: Zibby Allen From Virgin River Stands at the Height of 5 Feet 6 Inches!
Zibby Allen (birth name: Elizabeth Regan Allen) was born on September 29, 1980, in the San Francisco Bay Area, California. She is currently 42 years old. In addition to being an actress, she is also a producer, writer, and musician. She was previously a member of a band called Socks and Chimes along with musical collaborator, Ian Merrigan.
The Brie actress' IMDb profile suggests that she has been in the acting industry for around 2 decades. She made her debut with a minor role in Hades Night (2003). Apart from Virgin River, her other notable credits include Grey's Anatomy, A.N.T. Farm, Agents of S.H.I.E.L.D., and Nancy Drew.
Zibby Allens' height has also been a popular subject of discussion among her Virgin River fans. The 5' 6'' tall actress is the tallest female cast on the show. Matter of fact, she even matches the height of a few male characters.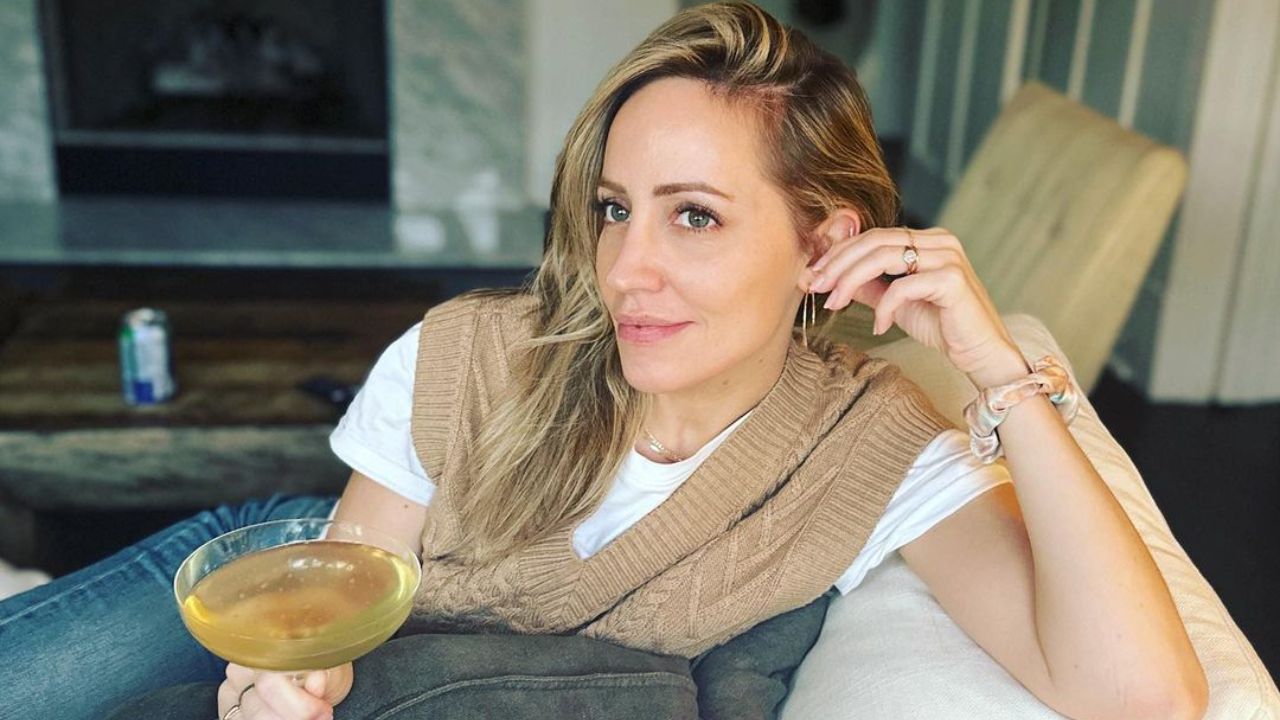 Zibby Allen stands at the height of 5' 6''.
Image Source: Instagram
Talking about her personal life, she is married to visual artist Adam James Blair. They exchanged vows in Scotland, where they first met, in 2018. The couple appears to have been dating since at least 2015. They live in Edinburgh, Vancouver, and Los Angeles, making them a somewhat multinational marriage. Allen has posted many adorable photos of the two over the years, chronicling their travels abroad on Instagram.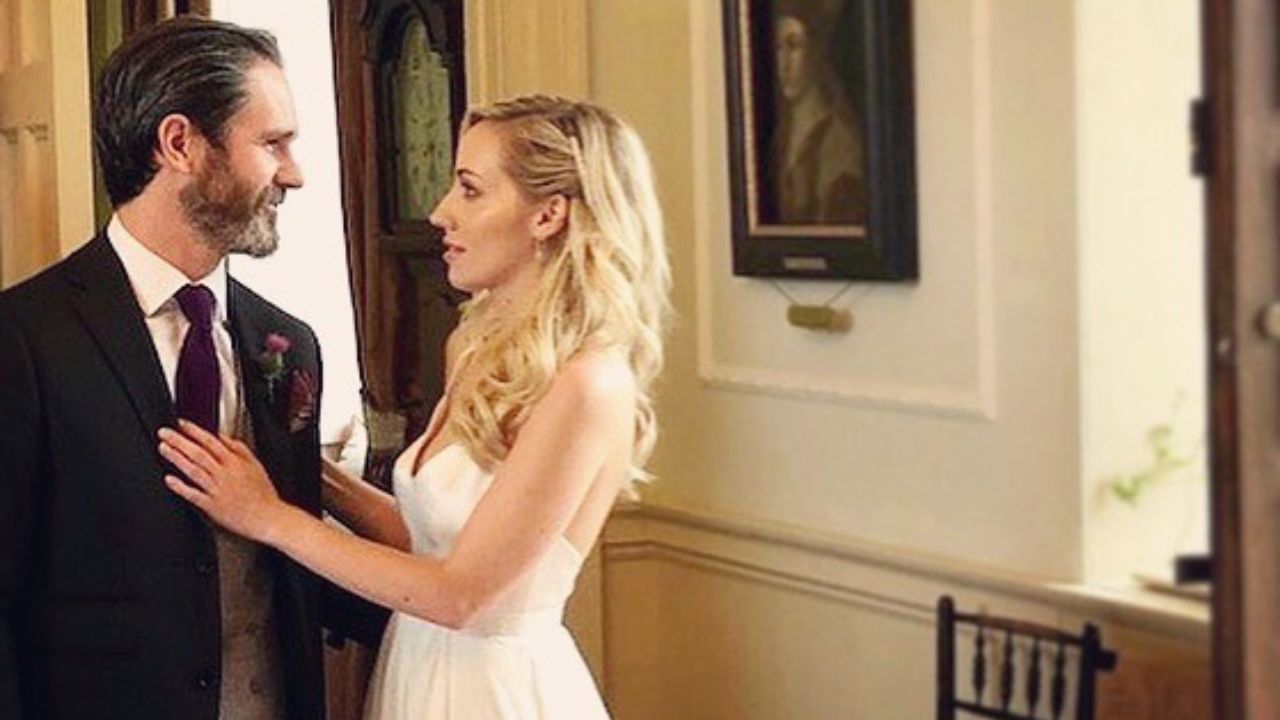 Zibby Allen has been married to Adam James Blair since 2018.
Image Source: Instagram
Despite not having any children, Allen is the fortunate parent of a cute dog named Kona. The poodle was saved by the actress while she was only a puppy, and since then, she has shared many adorable pictures of her cherished pet.
Additionally, Zibby Allen can be found on Instagram at (@zibbyloo) where she has over 112k followers. She often shares her personal life there, including traveling to different places, her husband, and her pet dog.
Zibby Allen Has Been Pretty Active in the Ongoing SAG-AFTRA Strike!
Zibby Allen recently thanked her cast for supporting the strikes and shared a photo of herself with Alexandra Breckenridge and Martin with the caption,
I'm very proud to be a member of SAG-AFTRA. And so so proud of the insane talent, hard work, and perseverance of my fellow creatives & union members. As the strike continues, thank you for your support and understanding as we continue to honor strike rules and refrain from promoting any struck work, past/present/future, until this strike is resolved. In solidarity ✌️
Talking about her storyline in the latest season, her character, Brie, wasn't the only one who experienced hardship; Mel also struggled after learning that her mother had an affair with a Virgin River man. The man's identity will be revealed in two-holiday specials at the end of November, so fans won't have long to wait to learn who the man is.
Before leaving, find out about Cameron and Muriel's relationship.