Alexandra Breckenridge is not pregnant in real life. The Mel actress from Virgin River is not expecting a child. However, she already has two children with her husband, Casey Hooper.
The popular Netflix series Virgin River previously left us hanging at the end of Season 3 with a big question and offered even more drama in Season 4. Throughout the season, Jack and Mel's connection became more intriguing.
Jack had a rough time in Season 3. Despite surviving a devastating gunshot wound in Season 2, he learned that he still had some issues to contend with. Besides, he discovered that he might not be the father of Charmaine's twins in Season 4. Mel found out she might be pregnant in Season 3, which brought another layer of turmoil.
Mel's pregnancy is a major plot point in Virgin River Season 4, and it places her in an unexpected love triangle. Since Mel's pregnancy announcement, some fans have wondered if Alexandra Breckenridge, who plays Mel, was really pregnant in real life. Well, here is what we know.
Previously, we touched on Zibby Allen and Kandyse McClure.
No, Alexandra Breckenridge is Not Pregnant in Real Life!
Alexandra Breckenridge (@alexandrabreck) from Virgin River is no stranger to public scrutiny about her weight. Despite her regular appearance, it appears that some fans still can't help but comment on her size indicating if she is pregnant in real life. Well, she isn't.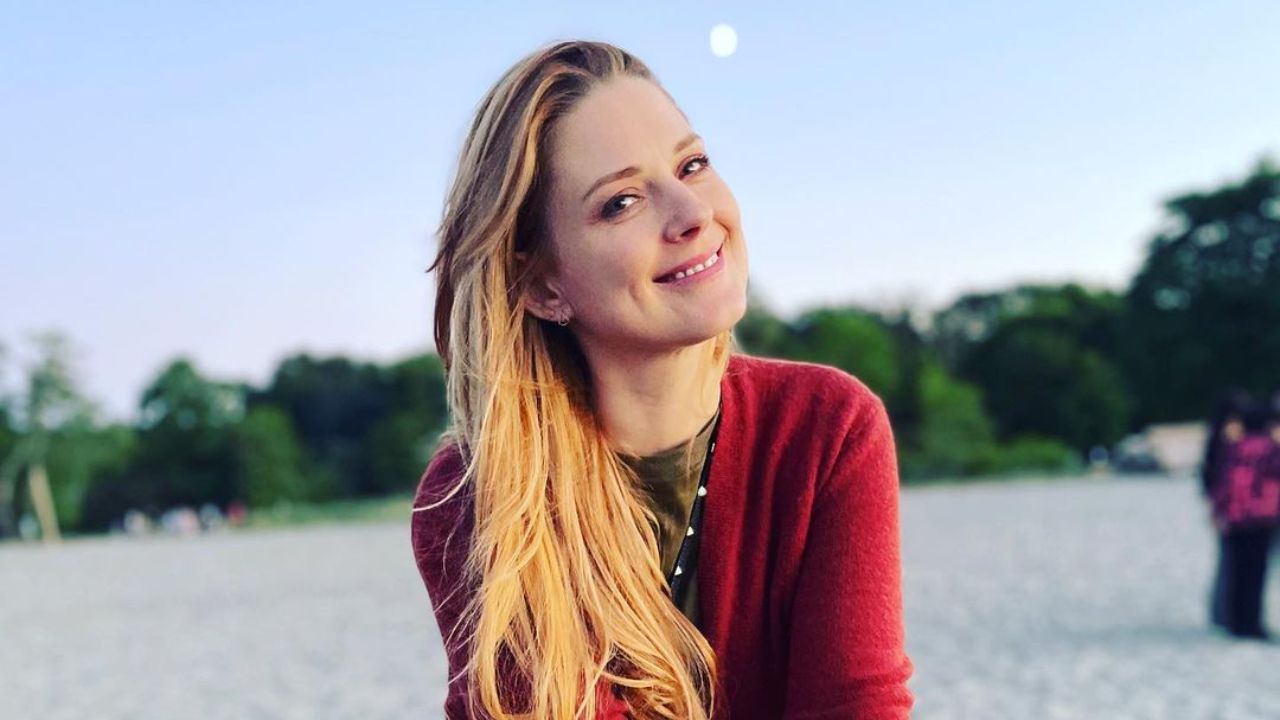 Alexandra Breckenridge is not pregnant in real life.
Image Source: Instagram
The rumors about Alexandra's pregnancy became more confidential when her character was presented as pregnant. During this phase, Mel's clothing was significantly looser to depict the character's pregnancy. This shift in dress, combined with the ongoing debate over the actress's weight, prompted many to speculate that the actress herself was pregnant.
Even while fans realized Mel's outfit was a planned choice for the show to depict her character's pregnancy, the borders between fiction and reality began to blur. The constant public talk about her weight most certainly encouraged these rumors. It goes on to demonstrate how easily on-screen depictions may shape impressions of actors' real lives!
However, even if Alexandra appears to be the same weight as her character, the limelight often prompts unjustified concerns about her weight. Despite never fitting into the ultra-thin Hollywood mold, she's kept a healthy shape. Nonetheless, her unique appearance, which is neither traditional Hollywood slim nor overweight, frequently provokes unfounded suspicion.
Some have noticed small alterations in Alexandra's appearance in recent years, presumably due to childbirth and natural aging. However, these minute variations over a period of years hardly justify the constant discussion about her weight. It's worth noting that her figure, albeit significantly different than in the past, has remained rather steady.
Meet Alexandra Breckenridge's Husband, Casey Hooper!
Alexandra Breckenridge has a happy marriage with her husband, Casey Hooper (@caseyhooper). The pair met at a glitzy Grammys after-party that wonderfully embodied the soul of Hollywood.
Their instant bond drove them to embark on a romantic journey together. They made the genuine decision to strengthen their love by exchanging vows and tying the knot in 2015.
Alexandra Breckenridge and Casey Hopper have been married since 2015.
Image Source: US Weekly
Casey Hooper is known for more than simply being Alexa­ndra's husband. He has made a name for himself in the music world, carving out his own distinct niche. He was the lead guitarist for pop phenomenon Katy Perry for a long time.
This invaluable experience provided him with personal knowledge of global music tours and enabled him to build close ties inside the entertainment business. Their union has resulted in the happy blessing of two children.
In 2016, their son, Jack joined the family, followed by their daughter, Billie in 2017. Alexandra frequently posts heartwarming peeks into their family life on Instagram, chronicling the precious moments and day-to-day adventures that come with parenthood.
The couple's relationship exemplifies the enduring power of love in the fast-paced world of show business. Alexandra and Casey have not only professionally supported each other, but have also created a solid, loving family founded on mutual respect. Their journey together demonstrates how genuine love stories can thrive even in difficult circumstances.