Wesley Hamilton's From Queer Eye was shot while leaving the home of an ex-partner which lead him to a wheelchair forever. It took the founder of Disabled but Not Really some time to overcome this mental freedom because he spent almost three years in bed healing from the gunshot and its effects. 
Netflix's Queer Eye transcends every boundary of the extreme makeover reality genre with its overwhelming compassion at every step of the journey, despite being a revival of Bravo's eponymous series from the 2000s. After all, it revolves around five specialists (dubbed the Fab Five) who assist people (or Heroes) in improving their private space and behaviors to the point where they can finally live a happy existence.
And Wesley Hamilton, a man in a wheelchair, was one of them in season 4 who later reappeared in season 7 to serve as a sort of mentor to Ray "Speedy" Walker. If you are not aware of who Wesley really is, here is everything you need to know.
Previously, we discussed Jonathan Van Ness' real name and Maryam Henderson-Uloho.
Queer Eye's Wesley Hamilton Gets a Chance to Thank the Shooter Who Placed Him in a Wheelchair!
Wesley Hamilton (@iamweshamilton), a Kansas City, Missouri native and self-proclaimed bad guy, had his whole life turned upside down on January 9, 2012, when he was shot at while leaving the home of an ex-partner. The truth is that the Queer Eye cast never expected to live past the age of 21 due to his lengthy involvement in violent crowds, but two bullets to the torso changed his entire story. While he had believed he would die or wind up in prison as a result of his social circle/actions, he felt more liberated than ever after discovering himself in a wheelchair paralyzed from the waist down.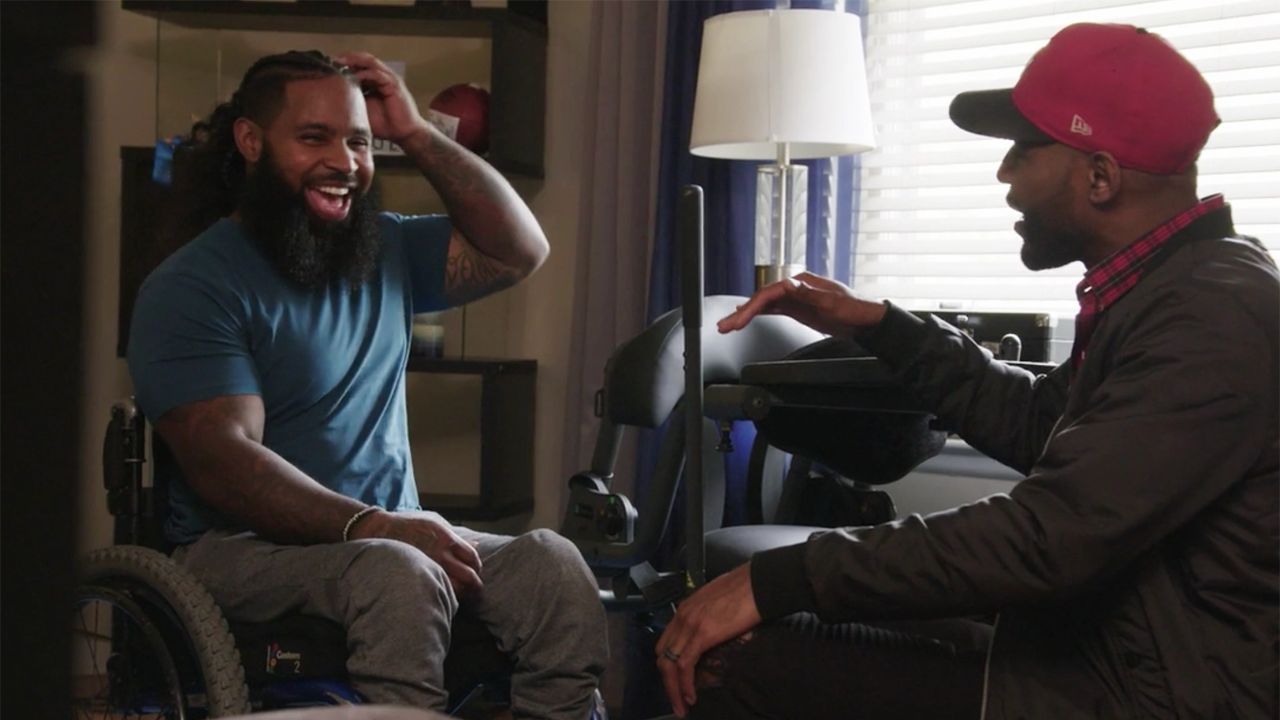 Wesley Hamilton thanks the shooter who put him in a wheelchair on Queer Eye.
Image Source: Startland News
However, Wesley Hamilton took some time to feel this sense of mental liberation, in part because he spent nearly three years in bed recovering from the shooting and its repercussions. "I remember many nights of just beating my legs up because I thought they were worthless," he candidly revealed in his episode. "I hated myself. I couldn't be seen as this guy with a disability." He acknowledges experiencing similar suicidal thoughts, but by the time late 2015 rolled around, he had discovered the power in his frailty and was resolved to fundamentally alter his life in a wheelchair.
Wesley began his self-improvement quest by attending nutrition classes at a community college before moving on to physical fitness, which also increased his confidence. That's when he decided to found Disabled but Not Really, a non-profit organization dedicated to empowering people like him through adaptive activity programs. The paralysis of the 31-year-old became the reason he was able to find his purpose as a motivator, motivating him to be proud of not just his years-long recovery but also his turbulent history.
Nonetheless, Wesley was nominated by his mother because it was clear that he required the Fab Five's assistance to express his inner evolution and lead a pleasant existence in his own house. In other words, they assisted him in developing a more professional image, making his space disability more accessible, and reconnecting him to his true self as a man, son, friend, and single parent. Although it's debatable that the encounter with his shooter in the restaurant, where he thanked him after being prodded by culture specialist Karamo Brown, was the most significant part of the entire process. Later, in an interview with Refinery29, Wesley said,
I was able to do something that is going to empower the community. When I said thank you, I did that for everyone who needs it. I just want to send that message that we all make mistakes, and sometimes they're serious, but at the end of the day, we can all change. [The meeting] was hard. It was scary. I mean, you've got all these emotions, but the moment it was done, it was such a relief… If I came in with a blame game, it could've gone a whole different way. But I think because I was able to blame myself, and take accountability, it gave me instant relief once it was done.
Wesley Hamilton with Queer Eye's The Fab Five.
Image Source: Yahoo! Finance
Since the completion of Wesley's episode, he has been working hard to develop Disabled but Not Really, maintain a more positive view of life, and concentrate on his personal well-being. Indeed, it appears that the single father of one now divides his time between Kansas City and Los Angeles, where he manages his foundation, The District community program, and consults. Furthermore, his active social media platforms show that he has dabbled in modeling, public or motivational speaking, and podcasting - he is the host of Out of the Shadows.
There's no denying Wesley still has terrible days, but he doesn't let them overshadow his good days or everything he's accomplished over the years in order to continue encouraging people. As for his appearance on Queer Eye season 7 to assist Ray "Speedy" Walker with his own spinal cord injury, the proud influencer has said that it was also an unprecedented once-in-a-lifetime adventure. That's because,
They wanted someone who had the experience to help come and motivate this young man. But honestly, he inspired me. SPEEDY 'is what we call him' and he has a story that will touch anyone❗
Before leaving, find out how to submit the nomination form.