Maryam Henderson-Uloho aka Mary from Queer Eye Season 7 previously spent 12 and a half years in prison and was on parole for 12 and a half years more for obstruction of justice. Even though she is a free woman now, she seeks help from the Fab Five to free her soul in the Netflix show.
Queer Eye on Netflix, a remake of the 2000s Bravo production of the same name, is the pinnacle of a touching makeover reality series because of the genuine compassion displayed at every turn. That's because it centers around five extraordinarily talented and creative individuals (known as the Fab Five) who utilize their specialized knowledge to help others (or Heroes) reach their full potential.
In the latest season (7) of the show, the Fab Five was nominated to help Maryam Henderson-Uloho a.k.a Mary of SisterHearts Boutique and Thrift Store in Arabi, who spent more than 12 years in prison before starting her own business and becoming a motivational speaker to assist in the healing of trauma brought on by imprisonment.
And recently, we've discovered that many people have been interested to know about Mary's journey in prison as well in the show. Well, we've got you covered.
Previously, we discussed Wesley Hamilton and Lambda Chi Alpha.
Maryam Henderson-Uloho From Queer Eye Season 7 Previously Spent 12 and a Half Years in Prison and Was on Parole for 12 and a Half Years More!
Maryam Henderson-Uloho, also known as Mary (@maryamuloho), from Queer Eye Season 7 is 66 years old and has been imprisoned for a significant portion of her life. She received a sentence of 12 and a half years in prison plus an additional 12 and a half years on parole for obstruction of justice. She spent the majority of her adult life apart from her seven children after being sentenced and found guilty in New Orleans.
Mary spent 12 and a half years in prison and was on parole for additional 12 and a half years.
Image Source: Instagram
In addition to losing her sense of self while she was imprisoned, Mary also missed seeing her seven children grow up, which had an impact on her mental health. She still feels like their hero because of how much her kids love her. Mary, on the other hand, finds it difficult to value herself as a person, especially in the context of being a mother.
Having experienced firsthand how challenging it can be to reintegrate into society, Mary decided to open her SisterHearts secondhand store as a place of employment for former criminals. That's because she was homeless and aimless for a long time before recognizing her actual path of helping others, which led her to create opportunities and learn more about how to achieve her goals.
Anthony Taylor, Mary's romantic partner, who met her through Sister Hearts, nominated Mary. Despite the fact that she is now formally free, she is stuck in a predicament where her heart and mind continue to feel imprisoned despite her physical freedom. The objective of Fab Five was to assist Sister Heart in freeing her soul.
The Fab Five then entered the scene to assist Mary in realizing that she was not just a successful entrepreneur but also a woman deserving of love and care from her family. While grooming specialist Jonathan Van Ness helped her feel free by transforming her long dreads into a full afro, and fashion expert Tan France later helped her in finding her style in African-designed flowy gowns, food expert Antoni Porowski helped her rediscover the soothing skill of cooking.
Bobby Berk, an interior designer, expertly renovated her entire house while still maintaining a lot of color and quantity, and Karamo Brown, a culture specialist, helped her reconnect with her family.
According to what we know, Mary still holds the titles of CEO of SisterHearts Inc., public speaker, and owner-operator of SisterHearts Thrifty Collectibles. The latter is actually her own business, through which she promotes "decarceration" – the process of helping "dehumanized, demoralized, and desensitized" inmates overcome the effects of prison trauma.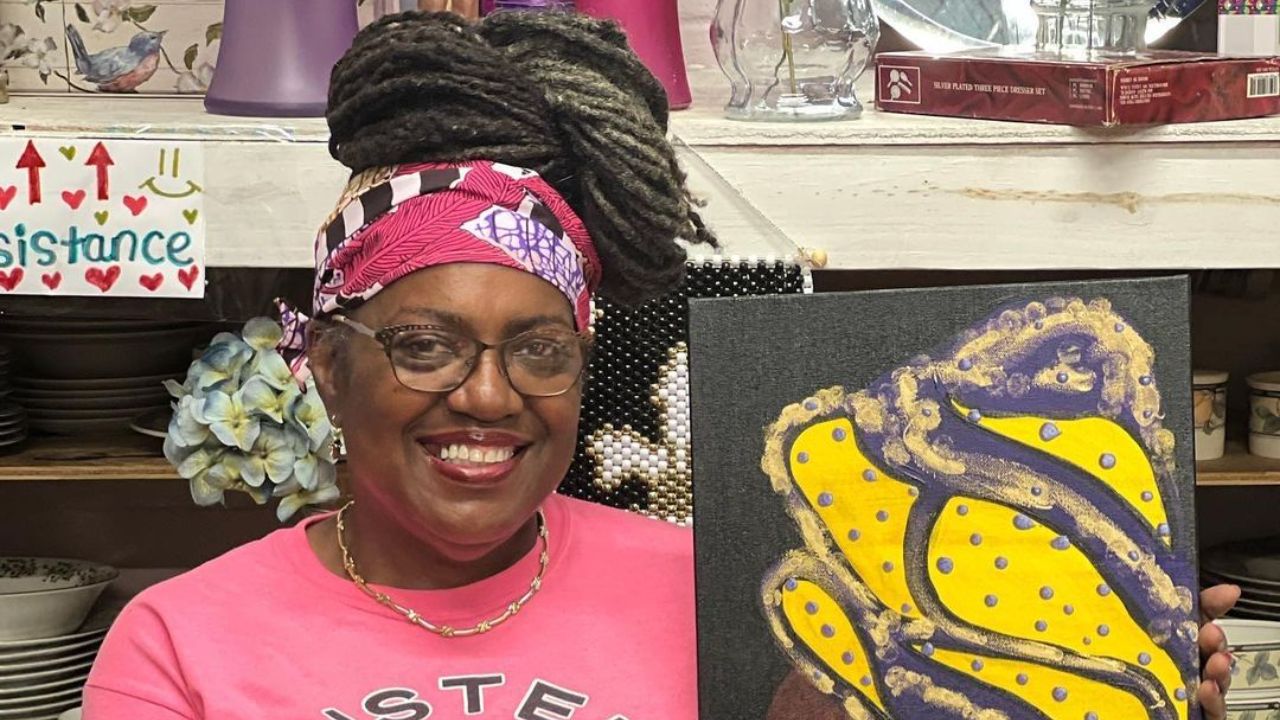 Mary is the CEO of SisterHearts Inc.
Image Source: Instagram
In addition to decarceration, she also has a range of other specialties, including retail, community engagement, company development, community empowerment, and entrepreneur training, which brings us to her motivational speaking.
The fact that Mary has stayed on the route of hope, trust, care, and affection that the Fab Five helped her in paving is possibly the most important aspect to highlight in this situation. Indeed, the 66-year-old continues to wear her hair in an afro, dresses whenever she pleases and has managed to keep up a new channel of communication with her loved ones while growing her business.
Additionally, it appears that she and Anthony Taylor are still happily in a romantic relationship. These two decarceration experts are working hard to help one another and others construct secure, fulfilling lives.
Before leaving, find out how to submit the nomination form and if the nominees get to keep the furniture.