Rather than visiting any website, the submission of the nomination form for Queer Eye can be done via email to [email protected]. While it does not cost you any money, make sure you include the nominee's name, back story, and some photographs in the email. 
In the eagerly awaited seventh season of Netflix's Queer Eye, which has a New Orleans-based new home base, the Fab Five—Tan France, Antoni Porowski, Karamo Brown, Bobby Berk, and Jonathan Van Ness—will once again use their TV magic to help ten deserving people—their "heroes" as they like to call them—transform their lives.
However, you might have questioned how the Fab Five manages to find some of these boys (and girls) prepared to undergo a transformation on television as you binge-watched the series. We have wonderful news for you if you believe you know someone who would be ideal for the show: nominating them is simple!
But how though? Let's discuss the nomination form submission process in detail.
Previously, we discussed Wesley Hamilton, Maryam Henderson-Uloho, and Lambda Chi Alpha.
The Submission of the Nomination Form for Queer Eye Can Be Done Through Email!
The submission of the nomination form for the upcoming season of Queer Eye is rather simple. You should not visit any specific websites. All you have to do is send an email to [email protected]. In the email, do not forget to include the nominee's name, back story, and some photographs. And yes, it does not cost you any money. Next step? Hope for a surprise visit from the Fab Five to give you the ultimate makeover.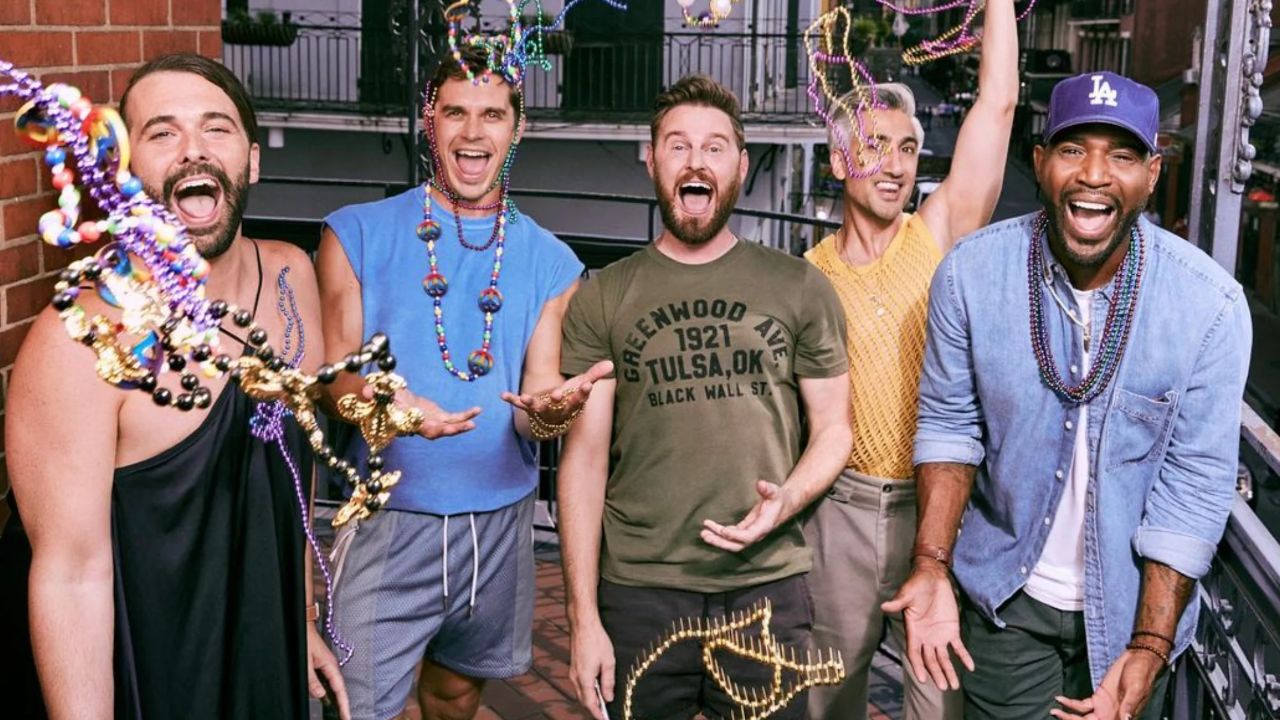 You can submit the nomination form for Queer Eye at [email protected].
Image Source: Bobby Perk
It appears that this casting procedure has been consistent over the course of Queer Eye's existence. The show's filming locations were in Philadelphia in 2019. During that time, a leaflet with instructions on how to be on the show made its way to Reddit and instructed users to contact qecas[email protected] with the nominee's name, pictures, and description.
Although nominations are the most formal method of casting, the Queer Eye team also conducts its own monitoring, casting director Gretchen Palek revealed to Vanity Fair. She told,
We did a twofold approach. We had casting people on the ground looking, scouting within the circumference of where we would be shooting. Then we also had people in the office in New York working the phones, and also sort of scouring social. One of the things we're really proud of is we're really proactive. We definitely accept applications and nominations, but we also know that sometimes the best stories may not submit themselves.
The casting staff will then examine candidates' lives, houses, and other details to see if they're a good fit for the show. However, Palek warned in her Vanity Fair interview that it would not be the best strategy to submit someone as an "intervention" of sorts. She added,
There are people who have lost interest [in appearing on the show] because they're not ready yet, and that is fine, and we're hoping in subsequent seasons maybe they will be. But we are very, very respectful of the vulnerability of our heroes, and never pressing them to go in a direction they're not quite comfortable with or not ready to share yet. So we'll hear from an amazing nominator, for example, and then we'll reach out to the person being nominated, and they just don't seem ready.
Make sure you include the nominee's name, backstory, and pictures in the email.
Image Source: Decider
Which of your friends would you most like to nominate for Queer Eye? Watch out for the casting call for Season 8, submit a captivating story, and make sure your friend is prepared for the Fab Five to completely upend their world.