Nico Santos, Joel McHale, and Ally Love serve as the judges in Is It Cake? Season 2 Episode 2. Follow to know who they really are.
Is It Cake? on Netflix features an exceptionally talented group of bakers who must try their hardest to fool the judges by creating incredibly lifelike cakes that resemble their actual counterparts.
Season 2 of the show titled Is It Cake, Too? just arrived on the streaming platform. This has all kinds of entertaining tricks up its sleeve, from creating cakes that look like camping gear to toilet cakes. It's a lot of fun seeing the bakers try to make it through the season and fool the judges with their intricate masterpieces.
Previously, we touched on Mikey Day's wife, Corterrius Allen, Liz Marek, Miko Kaw Hok Uy, and Elizabeth Rowe.
Judges of Is It Cake? Season 2 Episode 2!
Season 2 of Is It Cake? also features a lot of great guest judges, including several Saturday Night Live veterans. In case you're unaware, judges differ from episode to episode. On the other hand, we've recently found many viewers have been wanting to know about the judges of Episode 2. Well, they are Nico Santos, Joel McHale, and Ally Love.
Nico Santos
Nico Santos is renowned for his role in Superstore.
Image Source: Instagram
Nico Santos is a Filipino-American comedian and actor who rose to fame for playing the role of Mateo Fernando Aquino Liwanag in the NBC sitcom, Superstore. In the show, he played a sarcastic and ambitious clerk in a fictitious big-box retailer known as "Cloud 9."
Apart from Superstore, Nico Santos has participated in a number of other television series and films, including Crazy Rich Asians & recently released Guardians of the Galaxy Vol. 3,  demonstrating his humorous abilities. He has also performed stand-up comedy and has achieved a reputation in the entertainment business for his wit and acting abilities. You can find him on Instagram at (@nicosantos) where he has more than 205K followers.
Joel McHale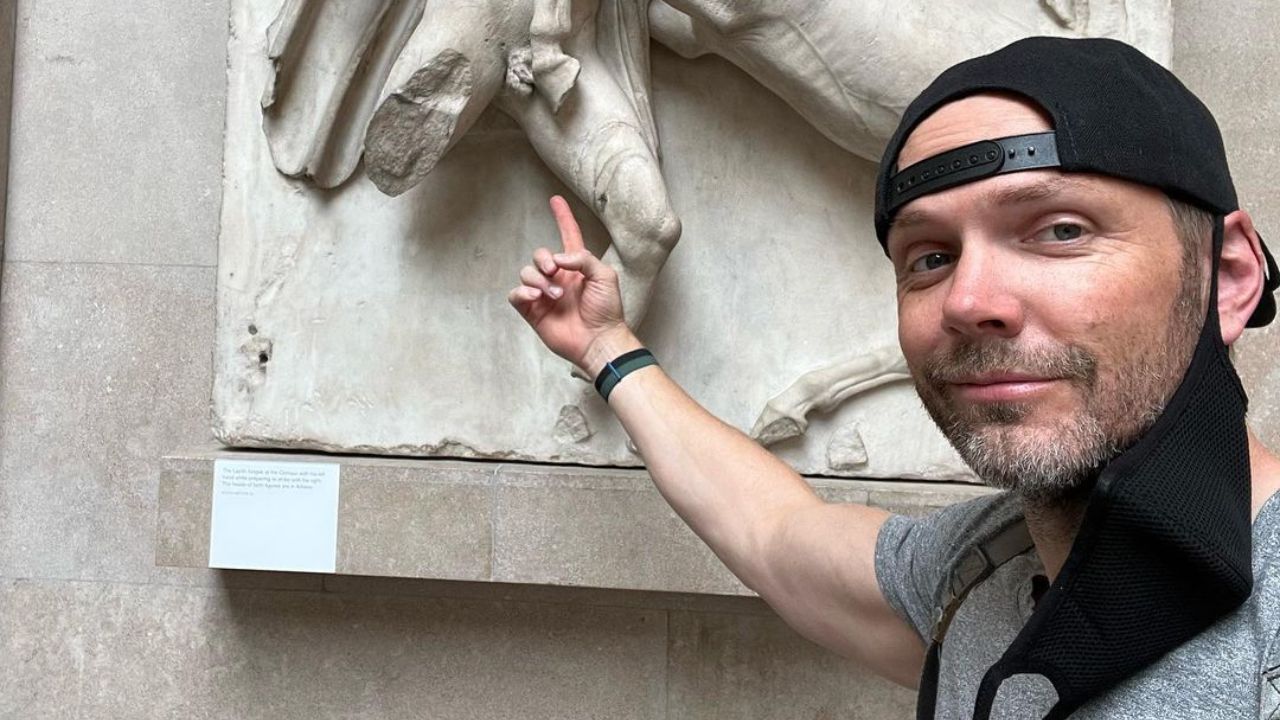 Joel McHale is known for his role in Community.
Image Source: Instagram

Joel McHale is a comedian, actor, and television personality from the United States who is mostly renowned for his role as Jeff Winger in the NBC/Yahoo! sitcom, Community, in which he played a quick-witted lawyer who is forced to attend community college when his law degree is revoked.
Joel also hosted the comedy and pop culture commentary show, The Soup, on the E! network, where he delivered witty comments on different television episodes and clips. His wit and comic flair have helped him become a well-known personality in the entertainment sector. He was recently cast in Animal Control.
In addition to his acting and hosting responsibilities, McHale has starred in a number of films and television series, frequently demonstrating his humorous abilities. He has also appeared as a guest on different talk shows and in stand-up comedy gigs. You can find him on Instagram at (@joelmchale) where he has more than 574K followers.
Ally Love
Ally Love is the founder of Love Squad.
Image Source: Instagram
Ally Love is a fitness teacher, model, and businesswoman from the United States who is well recognized for her work as a Peloton teacher, in which she offers different cycling and fitness programs on the Peloton platform.
Peloton is a well-known training equipment and media firm that provides interactive workout courses using stationary cycles and treadmills. Ally is well-known not just for her fitness knowledge, but also for her motivating and exuberant teaching approach, which has earned her a sizable fan base on the Peloton platform and on social media.
Ally, in addition to her work as a Peloton instructor, has been involved in a number of business endeavors, including the establishment of the Love Squad, a women's empowerment and lifestyle company. Her platform has been utilized to promote positivism, diversity, and self-empowerment. You can find her on Instagram at (@allymisslove) where he has more than 906K followers.