Corterrius Allen from Season 2 of Netflix's Is It Cake began his journey and discovered his love of creating and designing cakes with the help of a $35 baking kit and two cupcake pans provided by his mother, Jacquelyn Allen.
Is It Cake? on Netflix is based on the widespread online fad of constructing ultra-realistic desserts and comparing them to their real-life equivalents. In this baking competition reality show, both aspiring and seasoned bakers from across the United States compete together. These bakers are then pitted against one another in a series of tasks that require them to build hyper-realistic cakes out of actual objects.
The cake is then separated from its decoys by a panel of three guest judges, and a right guess puts the respective baker in danger of being eliminated. While season 2 of Is It Cake? introduced us to several intriguing contestants, Mississippi native Corterrius Allen stood out for his outstanding technique and upbeat personality. So, if you are curious to learn more about his background and wonder where is he right now, we got you covered.
Previously, we touched on Mikey Day's wife, Liz Marek, and Miko Kaw Hok Uy.
Is It Cake Season 2: Corterrius Allen's Passion for Baking Began in High School When His Mother Purchased Him Two Cupcake Pans and a $35 Baking Kit!
Corterrius Allen (@dacakegoat) is one of the contestants in Season 2 of Netflix's Is It Cake, Too? This isn't his first time competing on a show, he previously participated in Food Network's Halloween Wars with Holly Webster from Las Vegas, Nevada, and Amy Strickland from Orlando, Florida. The Shelby native was the competition's youngest competitor. At the time, he stated,
There is something therapeutic about baking and designing cakes. I love the designs and coming up with different levels of creativity. One day I want to own my cake studio. My motto is that, 'Every day is somebody's birthday.' That means every morning, I have the opportunity to help place a smile on someone's face and share in their happiness.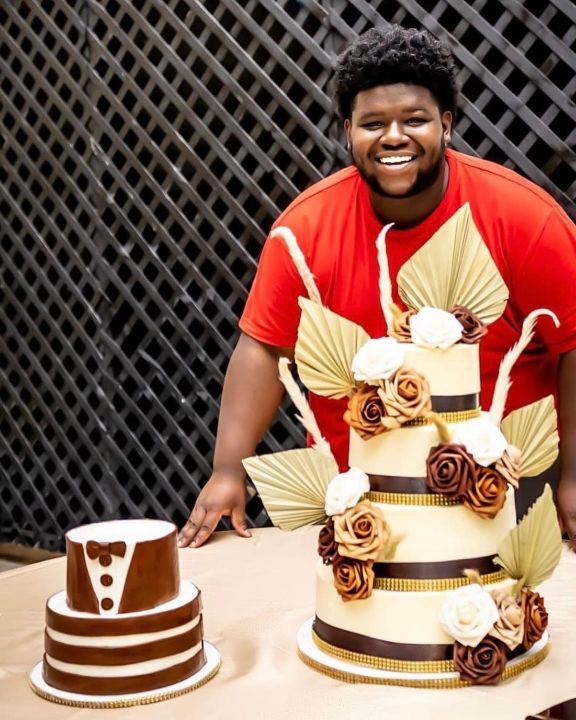 Corterrius Allen is just 20 years old right now.
Image Source: Instagram
Corterrius "DaCakeGoat" Allen began his journey and discovered his passion for creating and decorating cakes with the use of a $35 baking kit and two cupcake pans purchased by his mother, Jacquelyn Allen. According to the Mississippi native,
I started baking and decorating cakes when I was 18 years old. When I was a senior in high school, I discovered the art of baking. In my job search, I ended up at the Sweetery Bake Shop, where I worked as a baker, dishwasher, and buttercream maker. I was very perceptive and quickly learned to bake and create delectable works of art. I had determined to create my own business by the time I entered college at Coahoma Community College.
While Corterrius Allen thinks his first cake was ugly, the friend who received it thought it was fantastic and raved about it. After a couple of years, the 20-year-old Mississippi Valley State University social work major has made great progress since getting that $35 baking set. Furthermore, he earlier stated that his interest in cake design came out of nowhere. He explained,
My senior year, I worked at a bakery in Cleveland called "The Sweetery," while working, I was making buttercream, washing dishes, and baking, but I never cake decorated.
Following graduation, Corterrius Allen enrolled at Coahoma Community College, where he began to examine baking on a whole new level. He was a member of the CCC choir, the student government association, and several campus organizations, hoping to become as well-rounded as possible during his time at Coahoma. Eventually, he graduated with honors this spring after studying sociology.
Additionally, Corterrius Allen's performance on the Netflix show was equally outstanding, as he managed to trick the judges several times. Furthermore, they praised the quality and taste of his concoctions, and Allen appeared to be a viable contender for the crown for a brief while. However, his efforts were cut short when the judges recognized one of his cakes among the decoys and he was removed.
Where Is Corterrius Allen These Days?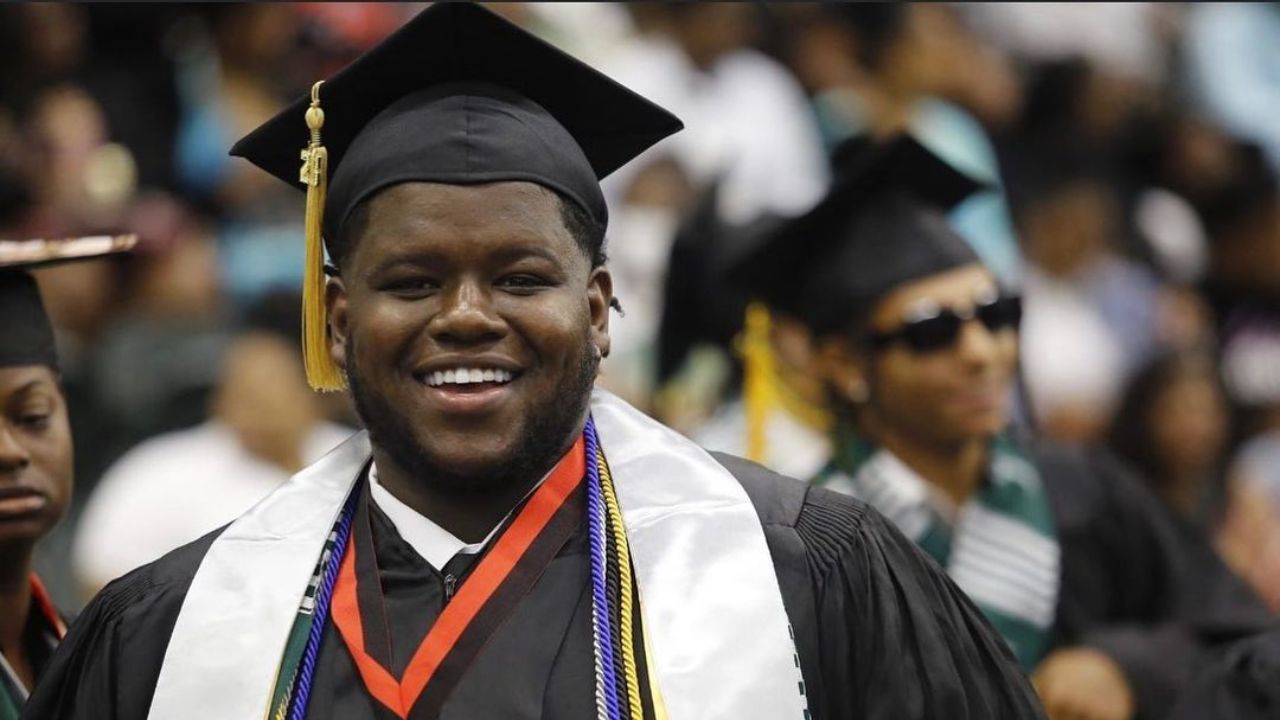 Corterrius Allen recently got graduated from Mississippi Valley State University.
Image Source: Instagram
According to the sources, Corterrius Allen resides in Mississippi and has a successful business that accepts orders for personalized cakes. Furthermore, while the baker is known as DaCakeGoat of Mississippi, his fame and talent have led to him being featured in a number of periodicals and TV shows. While readers will be relieved to learn that Allen frequently publishes his fantastic creations on social media, it is clear that he has a talent for crafting hyper-realistic cakes that taste amazing.
Furthermore, we are pleased to announce that Allen has since graduated from Mississippi Valley State University and has recently established his new company, CJA's Cakes & Cupcakes (DaCakeGoat) LLC. It's nice to see his incredible accomplishment, and we hope that happiness never leaves him.