Miko Kaw Hok Uy from 'Is It Cake?' is a 35-year-old Filipino cake artist. While many people wonder if he is trans, he has not revealed anything about his gender. You can follow him on Instagram at (@mikopaintscakes).
Is It Cake? on Netflix is an exciting reality baking competition series based on the eponymous popular internet meme that matches ten experienced bakers against one another. With $75,000 in prize money on the line, the candidates compete in several themed tasks in which they must construct hyper-realistic cakes replicating everyday things.
Whether it's a painting, a pile of clothing, or even a shoe, these expert bakers can whip up a cake that seems genuine but isn't. Furthermore, each episode includes a bonus challenge that allows each player to earn an extra $10,000. Season 2 presented us with 10 fascinating bakers from all origins who won the hearts of the audience with their abilities and stories.
Miko Kaw Hok Uy, who was the first runner-up of Season 2, has been getting a lot of attention. Many viewers want to know more about him, including if he is trans. Well, here is everything you need to know.
Previously, we touched on Corterrius Allen and Liz Marek.
'Is It Cake?' Season 2: Miko Kaw Hok Uy Is a 35-Year-Old Filipino Cake Artist!
Miko Kaw Hok Uy from Netflix's Is It Cake? is a native of Iligan City, Philippines. The 35-year-old has been an artist for thirty years and is currently residing in New York City, New York. He interned with renowned celebrity baker Ron Ben-Israel and attributes the majority of his cake design abilities to him.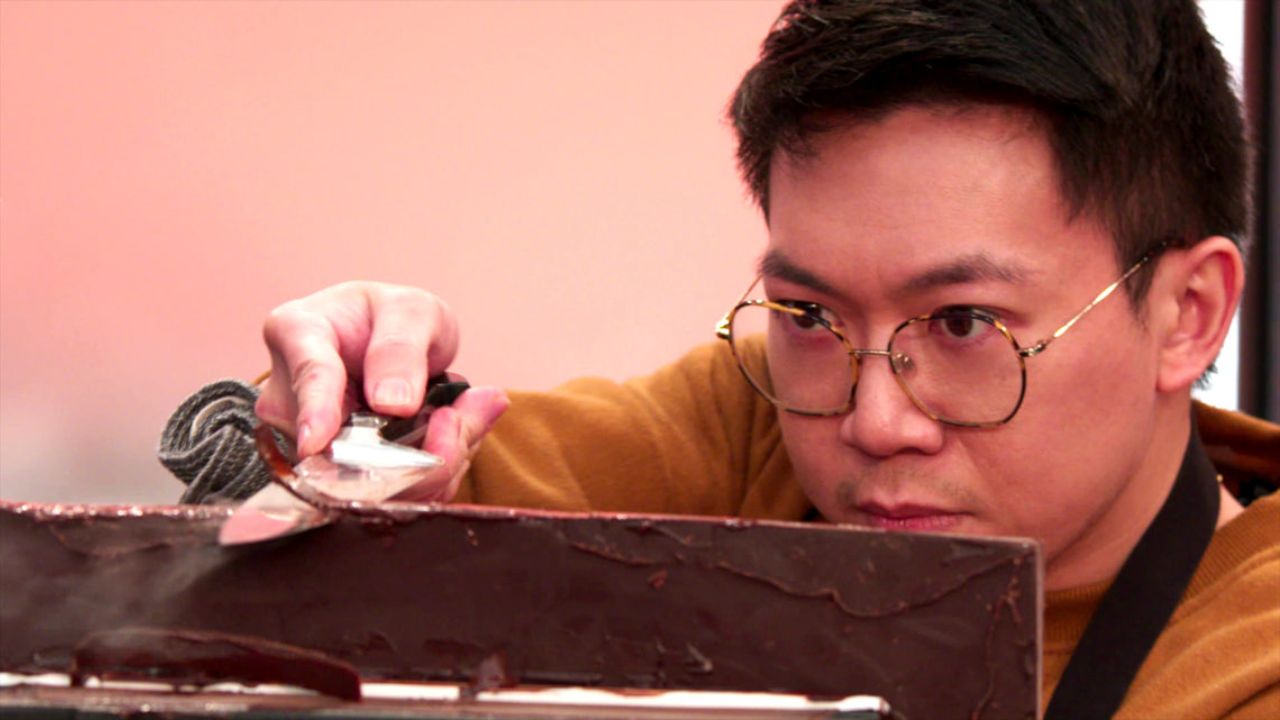 Miko Kaw Hok Uy is a 35-year-old Filipino cake artist.
Image Source: Reality Titbit
Miko is enthusiastic about two things: painting and baking. As a result of combining his two hobbies, he began making amazing sculpted and painted cakes with elaborate designs and great themes. Miko's specialty includes replicas of famous sculptures and artworks in cakes, hand-painted biscuits, and exquisitely crafted sugar flowers.
Before joining the Netflix series for its second season, the cake designer starred on Disney+'s Foodtastic: Star Wars. Furthermore, he rose to prominence in January 2019 by producing a decorated cake that resembled Catriona Gray, the 2018 Miss Universe. In addition, his works have appeared in major journals such as the New York Times Magazine and T Magazine.
Miko, who is proud of his Filipino background, frequently infuses parts of it into many of his creations. Even in 'Is It Cake?' season 2, he baked a typical ube cake shaped like a mango basket as his first task to honor his ancestral country.
While Miko failed to create an impression in the first two rounds, he finally won $5,000 by impressing the judges in episode 6 with his lifelike salt lamp and diffuser-themed cake. After a successful appearance in the next episode, the pastry chef from New York City qualified for the finale and joined up with fellow competitor Danya Smith.
The pair took the challenge to the next level by creating a cake that resembled the iconic Mona Lisa artwork. Despite the fact that Miko's top-notch cake detailing blew the judges away, he narrowly lost the winner's title to Elizabeth Rowe. Nonetheless, the first runner-up of the second season of the baking program received acclaim and affection from all of his co-contestants and the judges.
Is Miko Kaw Hok Uy Transgender?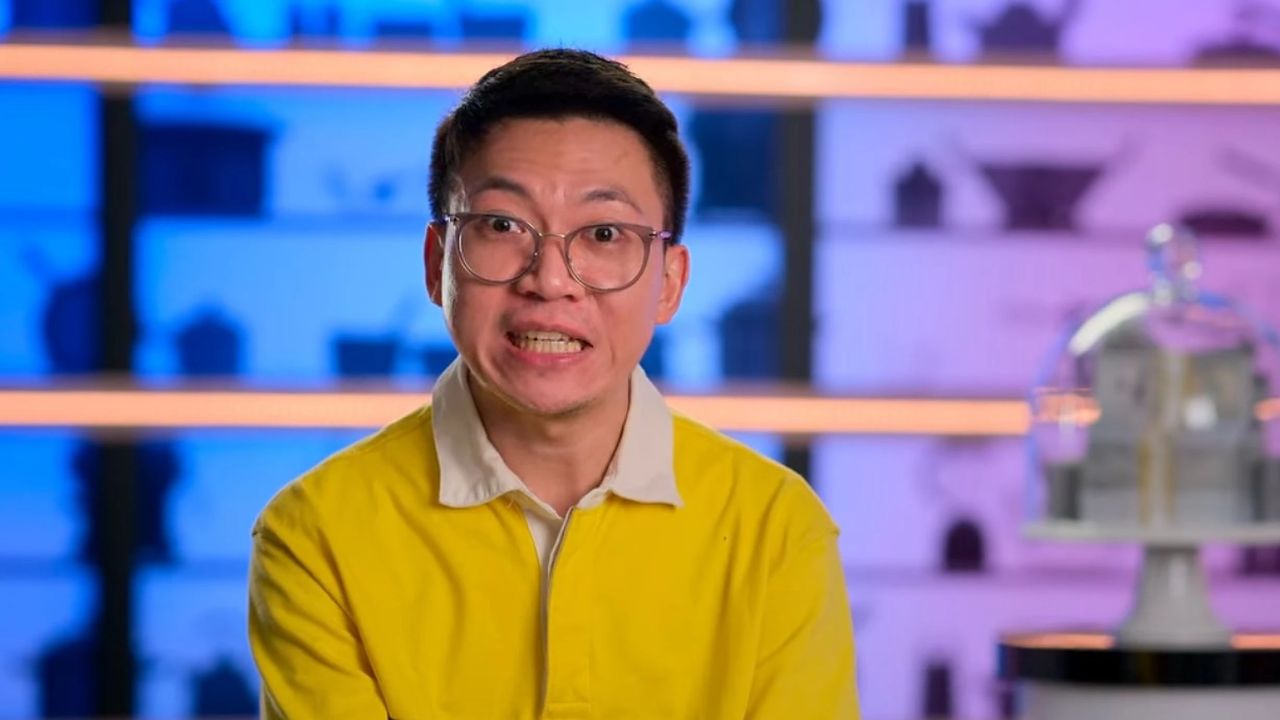 Miko Kaw Hok Uy does not appear to be transgender.
Image Source: The Cinemaholic
As of this writing, Miko Kaw Hok Uy has not given any statement about being trans or his gender. It would be safe to assume he is a boy and straight. However, we will surely get back to you as soon as we get any updates about his gender.
Find Miko Kaw Hok Uy on Instagram!
You can find Miko Kaw Hok Uy on Instagram at (@mikopaintscakes). He is very active on the platform and frequently shares his work. Now let's have a look at his personal life.
Miko said on the episode that, while his parents support his job choices, his father frequently warns him about the financial difficulties that come with being an artist. As a result, he felt that earning the prize money on the show would help him prove his father wrong. Even though Miko did not win, he feels that the program provided him with the necessary exposure to advance his profession.
Miko is still in New York City, where he works as a cake sculptor and artist. While he doesn't post much about his personal life on social media, he does frequently share snippets of his job with his Instagram followers. The excellent baker's passion for his profession is admirable, and we hope that happiness never leaves him.