David Taylor from South Carolina was overjoyed because he had just won $10,000 from a lottery ticket and was on his way to cash out the cheque before he went missing in 2021. Later, he was discovered dead in South Carolina, and a post-mortem examination revealed that he died of hypothermia. According to the investigation, he also had a very high level of methamphetamine in his bloodstream.
The Netflix series Missing: Dead or Alive? involves four case studies throughout four episodes, with each chapter frequently resolved in the following. This episodic structure, while intended to keep viewers watching, can be annoying if you expect the tale to be self-contained. However, in the age of binge-watching, it appears that this is hardly an issue for most viewers, who frequently consume content in one sitting.
The third episode of this true crime series concludes the previous episode's plot and introduces us to a fresh case of the 59-year-old missing man named David Taylor. The elements, in this case, are undoubtedly the most chilling: a lottery ticket winner from Barnwell, South Carolina, an abandoned pickup truck, and a missing guy. Well, read on to learn more.
Previously, we touched on Vicki Rains, Amirah Watson, Anthony Garcia, and Sierra Stevens.
David Taylor From South Carolina Had Just Won $10,000 From a Lottery Ticket Before He Went Missing!
David Taylor from South Carolina was a natural person who went missing in October 2021 in the United States. The fact that this man had just won $10,000 from a lottery ticket before he went missing and hadn't even cashed the check adds a weird twist to the story.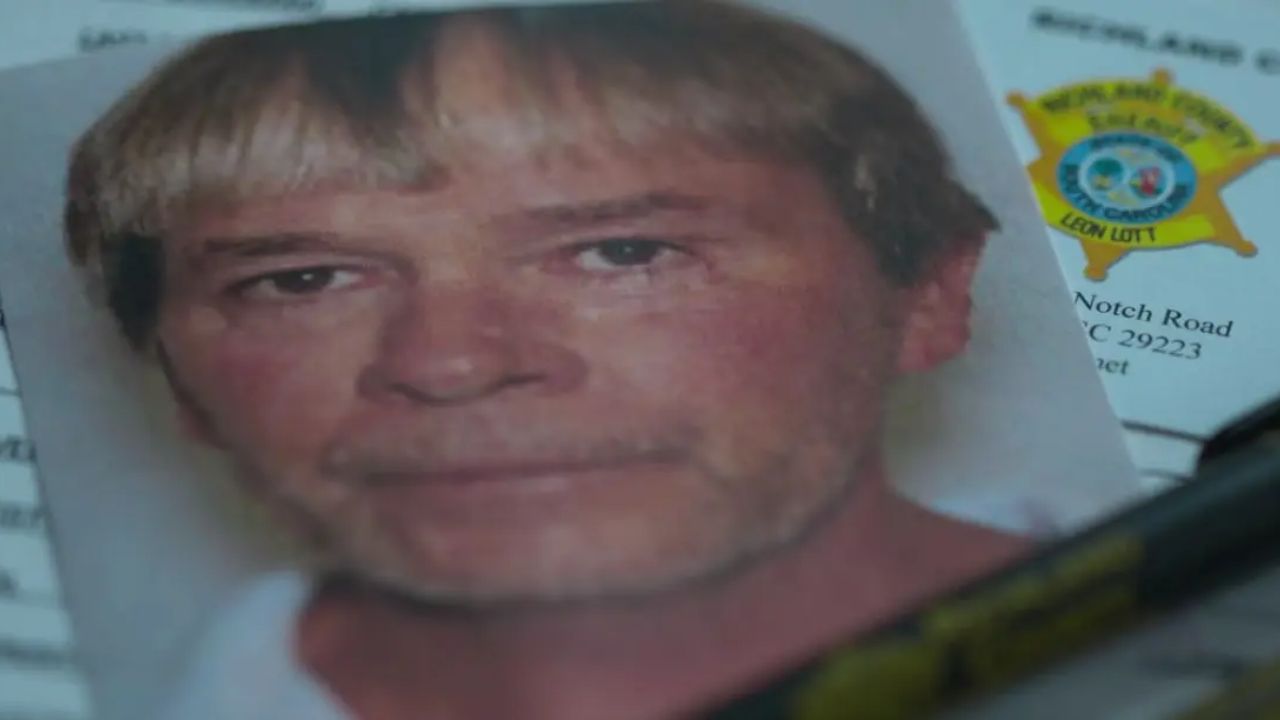 David Taylor won a $10,000 jackpot with a lottery ticket before he went missing.
Image Source: The Cinemaholic
David Taylor abruptly vanished when he went outside to cash his lottery ticket prize. His wife and family were suspicious about his absence when he left a voicemail in which he was silent but there was the sound of rustling leaves and paper.
After they filed a missing complaint, the investigation began with the finding of a pickup truck belonging to David Taylor on the side of a motorway. The man was nowhere to be seen, but his wallet and ID were inside the truck. His family was contacted, and the team learned that David was overjoyed because he had just won a $10,000 jackpot and was looking for the location where the ticket could be paid in.
The investigators followed David Taylor's movements throughout the day, and it appeared that he had been driving all over town, probably hunting for the lottery office. CCTV showed David going into a store to buy lighters and then asking a store employee about a certain spot.
David Taylor was nowhere to be located after a few days. The obvious conclusion was that David was attacked because of the winning ticket, but in an unexpected twist, the ticket was never paid in. However, someone eventually called the team and described an incident that occurred on the day David went missing. The caller told of someone dashing across six lanes of traffic during rush hour. However, the caller had forgotten what the man was wearing.
The location corresponded to where David Taylor's pickup truck was discovered. When the team explored the neighborhood, they learned that it was frequented by drug users. The team investigated with his family to see if he was a drug user. While some members of his family were, David was not.
David Taylor's daughter revealed that he was a drug addict.
Image Source: The Cinemaholic
David Taylor's body was discovered but nobody gave the cops any plausible reasons for using the substance. They haven't even mentioned the idea that he used drugs while driving or before doing something so important.
However, according to the police report, he had previously used narcotics. Only his daughter knew this, and he eventually gave her medication when she wasn't feeling well since she, too, was an addict. Following that, his death could have been caused by meth-related hallucinations, which also explains why he was speeding down the road toward the woods.
David Taylor died because he had lost his sense of direction and got paranoid. On the other hand, nothing has been stated regarding the lottery ticket or why he circled the block before receiving the money. However, after being included in the Netflix documentary, his story became well-known all over the world.
The show is intriguing and does a good job of portraying the highs and lows that persons working for the Missing Persons Unit must go through. Although there are some moments that appear to be contrived, the length of each episode is about right. The examples are interesting and diverse enough to keep people reading to the conclusion.
Before leaving, find out details about Sierra Stevens' car accident incident.