Amirah Watson from Columbia, South Carolina (SC) was taken away to Atlanta by her own mother without informing her father, who had and still has custody of Amirah. However, the missing child (person) was kept unharmed in a relative's house, according to Netflix's Missing: Dead or Alive.
A brand-new true-crime Netflix docuseries called Missing: Dead or Alive? focuses on stories of missing people rather than any extreme murder or drug cartel. The show follows four cases from the sheriff's department's missing person desk in a tiny town in South Carolina.
But the show doesn't just concentrate on the cases; it also emphasizes how the investigations affect the detectives' personal lives. There are four different stories in the four episodes of the show. The show's layout, however, leaves plots open-ended and frequently bleeds into the next episode.
Even if the case of Amirah Watson is likely the least complicated of the four, it is nevertheless concerning because the victim is a young child, only 10 years old. Well, let's discuss her case in detail.
Previously, we touched on Vicki Rains, David Taylor, Anthony Garcia, Sierra Stevens, and Lorraine Garcia.
Amirah Watson From Netflix's Missing: Dead or Alive; The Then 10-Year-Old Missing Child (Person) Was Taken Away From South Carolina to Atlanta by Her Own Mother!
Amirah Watson, a resident of South Carolina, was just ten years old when she was kidnapped. Despite their separation, the young girl had close contact with both of her parents and had a unique attachment to her father, Mansoor. In reality, the mother, Tynesha, was permitted to visit and spend time with the child on occasion, but he was given primary custody by the court.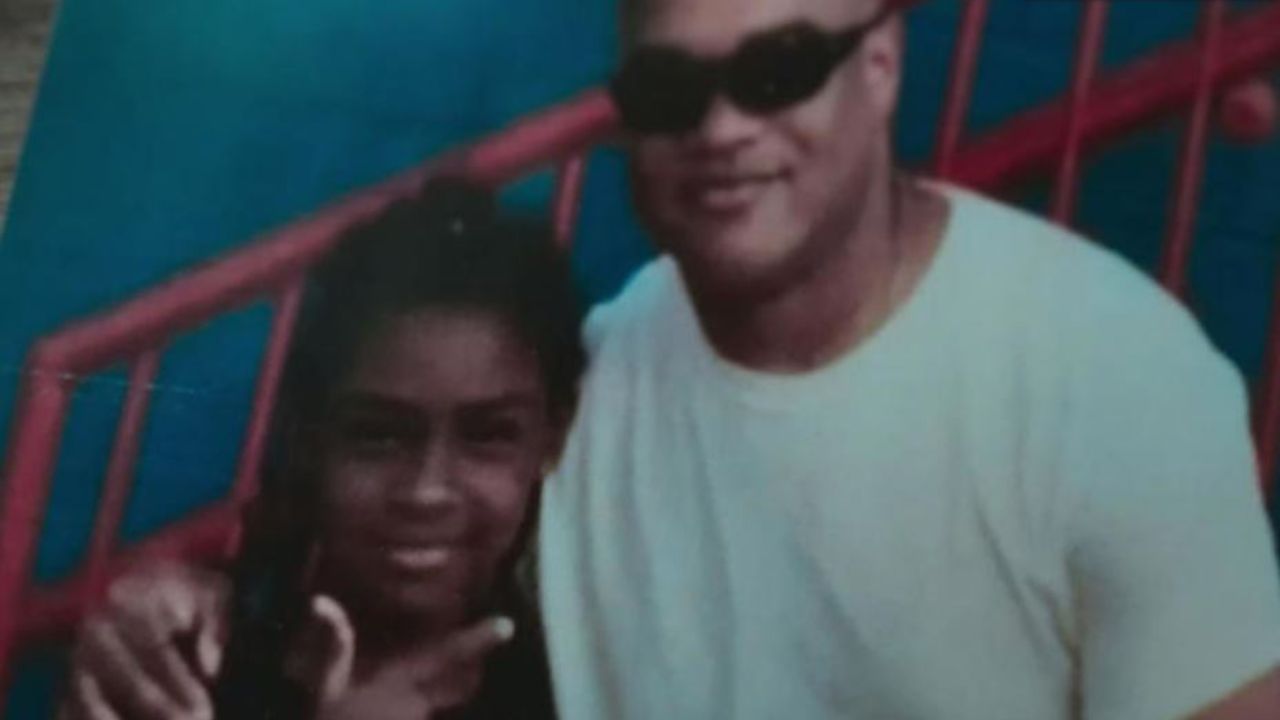 Amirah Watson and her father, Mansoor.
Image Source: MSN
Amirah was a vibrant, kind person who enjoys meeting new people and lending a helping hand, according to those who know her. According to Netflix's Missing: Dead or Alive, she was also quite well-liked at her school, and nobody knew that she would experience a devastating tragedy.
According to reports, Amirah Watson was last seen on January 31, 2020, when her father gave her to Tynesha at a gathering site in Dillon County, South Carolina. Before arriving to Mansoor on February 2, the ten-year-old was supposed to spend a few days with her mother in Richland County, South Carolina. However, the father started to worry when, on February 2, he was unable to speak with his estranged partner on the phone and there was no word of the missing child.
Even when Mansoor traveled to Tynesha's residence in Richland County, it was completely empty and appeared as though someone left hurriedly. He didn't waste any time in calling 911 and reporting the incident before requesting help. Authorities assembled to Mansoor's defense right once, and the police set up numerous sizable search parties to search the neighborhood for the missing ten-year-old.
However, all was useless because the detectives quickly ran out of leads. They carried out their own investigations in the meanwhile, and 72 hours after the kidnapping they issued an arrest warrant for Tynesha.
In addition, Jackie McKee, Tynesha's sister, was contacted by the police despite her initial denial that she knew where her sister was. However, she later stated that Tynesha might have gone to a relative's Atlanta home. On top of that, Jackie claimed that she had good grounds for the kidnapping and stated that Mansoor had physically abused Tynesha, causing her to escape with Amirah. But he quickly denied these claims and swore he never touched her with his hand.
Mansoor was so worried for Amirah Watson's safety that he even contacted her through the local media. He begged the mother to bring the child back with her. He further asserted that he had no desire to prevent Tynesha from seeing her child, saying,
I'm not thinking about pressing charges or anything. If she's listening. 'I want you to be in Amirah's life. I don't want to keep you from Amirah.'
The authorities finally learned that Amirah and Tynesha were hiding out in a relative's home in Atlanta, Georgia, after searching for a little more than a month. Law enforcement officials deployed a team right away, but they were urged to keep their presence quiet so the mother wouldn't freak out. As a result, after securing the Atlanta property, the police entered and discovered Amirah unharmed. The ten-year-old was rescued right away, and Tynesha was arrested and transferred to Dillon County to face charges for her arrest.
Amirah Watson currently lives with her father and stepmother in Columbia, South Carolina.
Image Source: The Cinemaholic
Amirah Watson, on the other hand, was securely brought back to her father Mansoor, who continued to hold primary custody. Since then, she and her family have embraced privacy and seek to maintain a low profile. But according to sources, Mansoor has remarried, and Amirah even has an extraordinary relationship with her stepmother Sheena Watson. In addition, the family is currently residing in Columbia, SC.
Before leaving, find out details about Sierra Stevens' car accident incident.