Astrid from Manifest passes out after she takes poison rather than her anti-anxiety pill. However, she survives. Later, it's revealed that Autumn replaced her pill with rat poison when Angelina ordered it.
Manifest on Netflix creates a complicated mythology to tell the narrative of the strange disappearance and reappearance of a flight that was meant to land in New York in 2013. Although it is five and a half years late, nobody on the plane seems to have noticed. They were only briefly shaken by it, but the people back home had been without them for a very long time.
The passengers uncover startling revelations as they investigate the cause of the incident. They underestimated how difficult and beyond their level of comprehension things would be. They have some understanding of it, but they are aware that they may never fully comprehend what occurred to them or why.
With the release of Season 4 Part 2, which also is the series finale, many characters returned. One of them is Astrid, who has caught the attention of many viewers. Of course, they want to know more about the character. Well, we've got you covered.
Previously, we touched on Lourdes and Chloe.
Astrid Makes It Alive at the End of Manifest Season 4 Part 2!
Astrid, played by Arianna Esquerre (@catfish_rita28), first made her appearance in Season 3 Episode 10 of Manifest. Even though she does not have much role in Season 3 of the show, she plays a significant role in the plot of the series finale.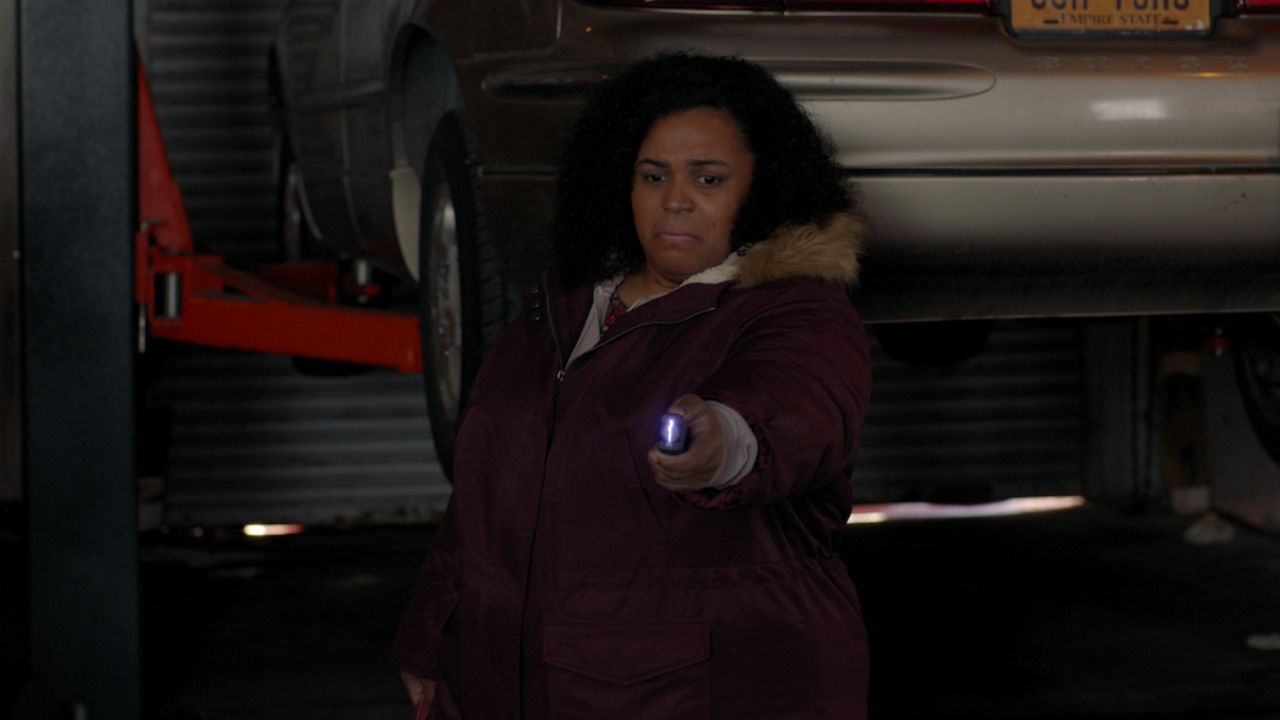 The role of Astrid is played by Arianna Esquerre in Manifest.
Image Source: Netflix
Astrid comes back in Episode 17 of Manifest but she is with the killers this time. Jared and Cal do not understand why she is with the killers. When she later leaves the group and shows up at Drea's place, she appears to be sick. Astrid then grabs the bottle of her pills and eats one of the capsules, which is supposed to cure her anxiety.
Later, Jared and Drea find out Astrid passed out and it was an OD. Despite the fact that she is not breathing, Drea doubts that anti-anxiety medication is to blame for this. Astrid gasps for air as Jared successfully performs CPR. They, then, take Astrid to the medical unit.
Autumn and Eagan had a heated discussion about genuine believers over at the new safe house. Eagan says he found one of Astrid's tablets and wonders why she would depart alone. Autumn dismisses that and advises Eagan to start praying immediately after she does.
After some research, Saanvi concludes that Astrid actually took poison rather than anti-anxiety medication. And it's later revealed that Autumn replaced her anxiety pill with rat poison following Angelina's order. Fortunately, Astrid survived the attempt and the final judgment.
Will There Be Season 5 of Manifest?
There are currently no plans for a fifth season of Manifest, and the chances of a fifth season occurring are incredibly slim—but Netflix has taught us never to say never. When Netflix decided to keep Manifest from being canceled, it did so by giving it one more season. As with Lucifer, Netflix has renewed a show for a final season only to order a second season; but, due to the nature of Manifest, this is not in the cards.
There will not be Season 5 of Manifest.
Image Source: Men's Health
Jeff Rake knew the narrative he wanted to tell when he started the series. His original idea was to spread out the plot across six seasons, but when Netflix decided to give the show a fourth and final season after NBC canceled it, his original plan was slightly changed.
Rake shortened his prepared narrative to fit the timing while maintaining the integrity of the intended narrative after learning that the finish line had been moved. As a result, it's unlikely that Manifest season 5 would air even if Netflix offered the option of a fifth season because Rake and the writers went into the season knowing season 4 would be the final.
As a result, they created and carried out the series' original ending over the course of its 20-episode fourth season. Although there will probably be discussions among fans regarding a potential continuation, the show's ending was quite conclusive, which suggests that there won't be another season.
Manifest is currently streaming on Netflix.
Before leaving, find out about Melissa Roxburgh's Boyfriend in 2023.