Lellies Santiago from Surviving Paradise is a New York-based model and actress who went to the Netflix show in order to help her dad with the hospital bills. Follow to know more about her, including her and Instagram (@lelliessantiago).
Surviving Paradise on Netflix, a collaborative effort between Raw TV and Studio Lambert of All3Media, is the newest addition to the reality program genre. In this show, the boundaries between luxury and survival are blurred. Twelve individuals are led by stand-up comedian Jessimae Peluso, who assures them of an extravagant summer in a stunning villa.
Paradise, however, swiftly disintegrates when they are banished to the harsh wilderness below and forced to make do with meager supplies. Devoid of comfort, they have to adjust quickly, forming allies and putting themselves through difficult challenges in order to have a chance at winning a life-changing financial reward.
Lellies Santiago, who was one of the finalists of the show, has grabbed the attention of many viewers. Of course, people want to know more about her, including her age and Instagram. Well, we've got you covered.
Previously, we touched on Gabe Dannenbring and Taylor & Shea.
Meet Model & Actress Lellies Santiago From Surviving Paradise: Find Her on Instagram!
Lellies Santiago (@lelliessantiago) is a New York-based model and actress. The Surviving Paradise cast celebrates her birthday on July 26, as evidenced on her Instagram. However, we're unaware of how old she is.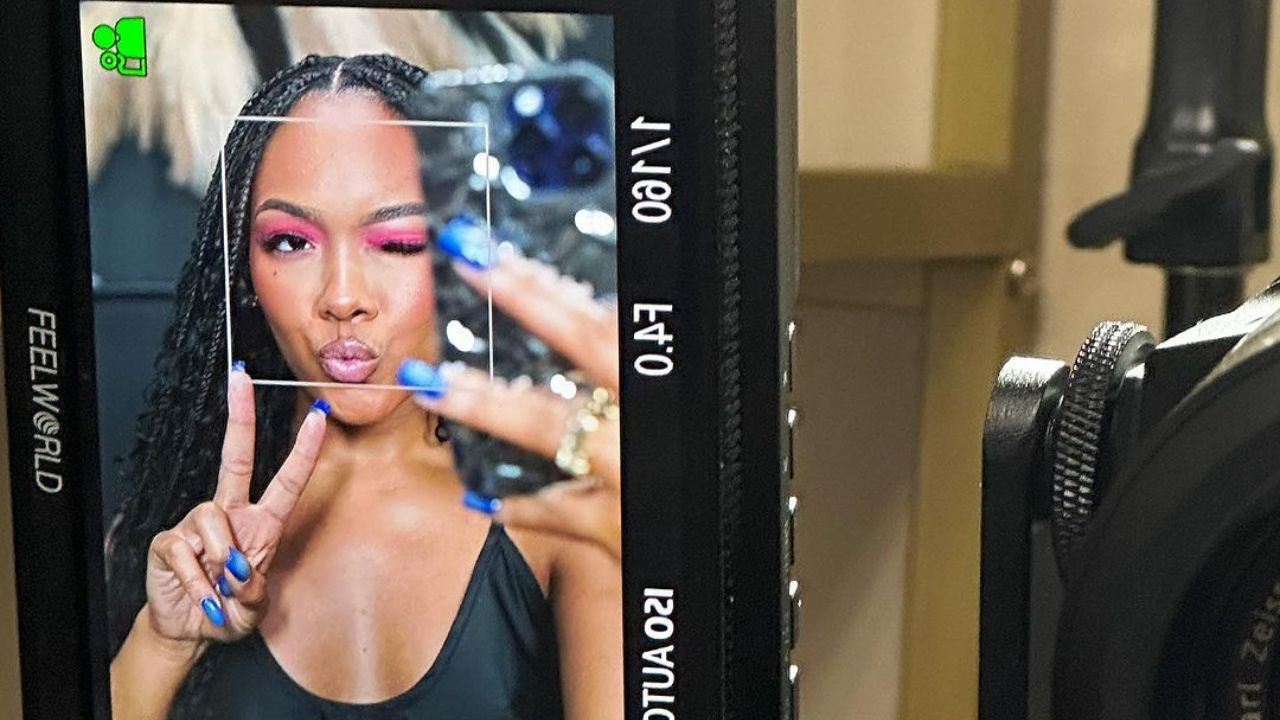 Lellies Santiago's age has not been revealed yet.
Image Source: Instagram
She began modeling when she was in the ninth grade and went on to participate in a number of catwalk-related events before landing on the cover of the Los Angeles magazine Voyage LA. She is always ready to steal the show, whether it's at fashion shows or hair competitions.
She has been really happy about her recent reality TV debut. Additionally, Lellies is also a successful businesswoman and the proud owner of the apparel brand Bad B*tches Don't Crease (BBDC). In July 2023, the company was officially launched on the occasion of her birthday.
She has a large online following, with over 107K Instagram followers. Her career as a beauty model and her engaging content are undoubtedly responsible for her notoriety. In addition, she has over a thousand subscribers on her YouTube account.
Regarding Lellies's private life, we are sad to inform you that on November 8, 2022, she lost her brother, Yonathan. She is in an open relationship with her boyfriend, Kris Kasanova.
Lellies is also very close to her dad. In the Netflix show, she said that she would use the winning money to pay the hospital bills of her dad who is going through some treatment. However, nothing much is known about her father, including his name and what kind of treatment he is receiving.
Lellies' Journey on Surviving Paradise!
Lellies Santiago left the show with $100,000 after the winner, Linda, decided to split the prize.
Image Source: Instagram
Lellies began actively forming connections to solidify her position in the competition as soon as she stepped foot on Surviving Paradise. She made an effort to form as many partnerships as she could, a little nervous about the strategies Tabitha Sloane may use. This made it possible for her to enter the villa before anyone else and to bring Linda Okoli, Alex Dourassof, and Francisco "Sisco" Williams with her. But her carefully constructed alliances quickly began to fall apart.
Linda and Alex were confused since they thought they were in a strong alliance of three with Lellies until, during the following voting, Lellies voted Linda out of the villa rather than Cisco. Lellies did everything in her power to calm down the situation, but almost nobody knew what to make of her actions.
When Tabitha entered the villa and used the first opportunity to convince others to send Lellies back to camp, claiming that Tabitha herself had no friendly connection with the Outsiders, things clearly did not appear to be going her way.
Having said that, when Tabitha returned to camp supplied with toothpaste and toothbrushes, Lellies made sure to remind everyone who felt they were aligned with the latter competitor of what she had stated. After winning a survival challenge, the Outsiders made the decision to return Lellies and the other two to the villa. A significant shake-up ensued, during which Lellies' attempt to fool Eva was met with disapproval.
Lellies did, however, eventually return to camp, this time accompanied by numerous allies, and she managed to mend a number of her relationships. She made the decision to be open about Tabitha's attempts to form an alliance with everyone else, which also helped.
Sisco was evicted shortly after, which upset Lellies quite a bit because she felt he was like a brother to her. Lellies was back in the villa when Linda invited her to return after she was voted back in, all thanks to her success with her alliance members. But when Lellies and Linda had to select one person to send back to camp from among themselves, their friendship was put to the test once more.
In the end, Linda made the decision to return to camp, particularly after learning that Lellies intended to use the winnings to support her dad. Linda joined Lellies as one of the top 4 finalists after surviving the purge-like exits in the final elimination round.
After that, the remaining competitors had to persuade the disqualified ones to cast their votes for them. Despite being declared the winner, Linda declined the potential $250,000 pot in favor of splitting her $200,000 prize money with Lellies.