It's unknown if Shone Romulus had a stroke in real life like his character, Dris, on Top Boy. However, many fans believe he left the show because of his health reasons.
Top Boy on Netflix is a crime drama series, created by Ronan Bennett, that tells the narrative of Dushane and Sully, two men who aim to rule the heroin trade in east London. The show follows their lives as they go through ups and downs and are forced to make difficult decisions.
They frequently struggle with balancing their loyalty to one another with their desire to hold the most sway in the room. In 2022, the show returned after almost three years with some new faces. However, a few much-loved characters were also missing. One of them was Dris, played by actor Shone Romulus.
Previously, Dris was struggling to provide for his family after he suffered from a stroke. As a result, he betrayed Dushane and Sully. Sully was assumed to have shot Dris to death, although fans never witnessed who was killed. On the other hand, there's a discussion going on the Internet if the Dris actor, Shone Romulus, suffered from a stroke in real life. Well, we've got you covered.
Previously, we touched on Jasmine Jobson.
Viewers Wonder if Shone Romulus Had a Stroke in Real Life!
Many viewers wonder if Shone Romulus (@shoneromulus) left Top Boy after he suffered from a stroke in real life like his character, Dris, in the show. People were not convinced about how the show killed off his character. However, neither Shone nor the show has ever revealed the exact reason behind his exit on the show.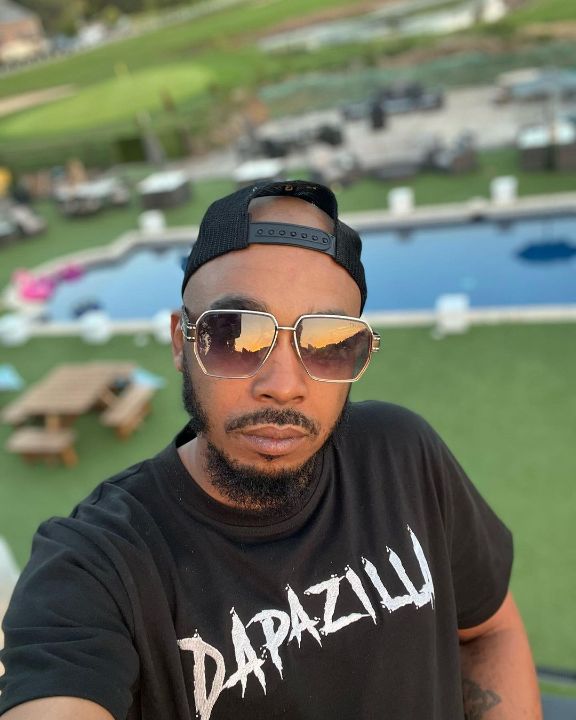 Shone Romulus has not given any statement on if he had a stroke in real life.
Image Source: Instagram
Fans even took the subject to Reddit as one person wrote,
Did Dris really have a stroke? I know it's a dumb question but just wondering if it happend to him in real life ? Would make sense they would tie something like that into the show. Any help is appreciated 
Another replied,
No, If you look at his Instagram you can see that his arm is just fine.
Similarly, another user got triggered by the question as the user replied,
Can you imagine how much of a d*ck move it'd be to ask one actor that had a stroke to act out one of his fits on TV?
Well, it appears only Shone Romulus and the production house know if he had a stroke and why he really left the show. We will surely get back to you as soon as we get any updates.
Will There Be Another Season of Top Boy?
Season 3 of Top Boy was released on Netflix on September 7, 2023. Six episodes, each lasting 45–50 minutes, were released at once. The critics gave the season-high marks, describing it as the show's strongest season to date. It is anticipated that the audience will respond similarly given its popularity. This would imply that Netflix would happily approve a new season of any other show. However, this is the end of the line for Top Boy.
There will not be another season of Top Boy.
Image Source: Netflix
The show aired on Channel 4 from 2011 to 2013 for two seasons until it was acquired by Netflix. The fans were extremely disappointed by its discontinuation. Netflix announced that it would resume the show in 2017.
The previous seasons, which served as a prequel series, were referred to as Top Boy: Summerhouse, while the current season was known as Season 1. When it made a comeback, the program was a huge hit with critics and audiences alike. Netflix declared that the third season would be the final one by that point.
The Dushane actor Ashley Walters claims that Netflix wanted the program to go indefinitely. But he didn't think that was the proper thing to do, and neither did Kane Robinson, who plays Sully.
According to Walter, the program was created as a "single drama." Although they thought it would be nice to have more seasons and continue the tale of Dushane and Sully, they thought it would be preferable for the program to end on a high rather than go on for too long and lose its credibility.
This was in keeping with the tendency of British shows, which are frequently brief and finish after a few seasons instead of producing extra seasons once the plot has been resolved.
Before leaving, find out if Jasmine Jobson is gay.