Riah from The Ultimatum can be found on Instagram at (@jeriahnyree). The 25-year-old Managing Server is very active on the platform and frequently shares her bold pictures.
Season 2 of The Ultimatum: Marry or Move On has finally arrived on Netflix and is already causing a stir on the Internet. The dating program, which debuted for the first time in 2022, has a unique twist. Five couples who were already engaged when they moved into the house are getting married.
One member of each pairing, however, is dubious about their future and is willing to consider alternative possibilities. The next step will be for couples to select a new companion from another partnership to live alone with. The couples engage in a three-week "trial marriage" in order to get a taste of married life without their romantic partner.
After the trial, participants go back to their original lovers with a fresh perspective on life. The reality show's hosts, Nick and Vanessa Lachey, give the couples the choice to become engaged or leave after their time on the program.
One name that has been getting a lot of attention ever since the release of the second season is Jeriah "Riah" Nyree. Of course, a lot of people are looking for more information about her, including her Instagram handle. Well, we've got you covered.
Previously, we touched on Brian and Lisa Horne.
The Ultimatum: Riah Has Over 6500 Followers on Her Instagram!
Riah can be found on Instagram at (@jeriahnyree). The Ultimatum cast has over 6500 followers there. She frequently shares her hot pictures, both personal and professional. Additionally, her Instagram feed also suggests that she bought a Mercedes Benz for herself in 2022 with her own money.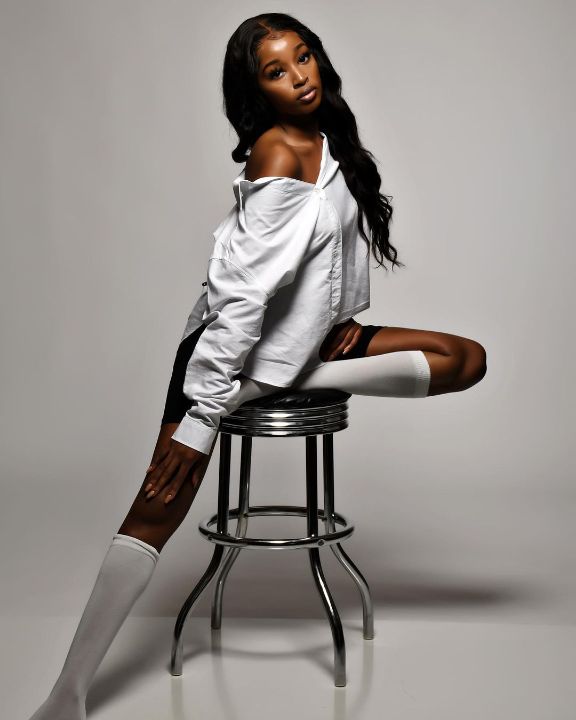 Riah doesn't hesitate to share her bold pictures on her Instagram.
Image Source: Instagram
After graduating from Goose Creek High School, Riah attended the University of South Carolina for her undergraduate studies. She finished her college in May 2019. According to her Netflix profile, she is currently 25 years old and works as a Managing Server. Her Instagram suggests that she also works as a model sometime and is possibly signed to MMG.
Riah's Journey on The Ultimatum!
Treyvon "Trey" Brunson originally met Riah on a dating app in the early 2020s, and although initially thought her profile was bogus, he quickly fell head over heels. They quickly decided that her moving in with him would be much, much better than being apart after realizing that both she and her own affection for him were very much genuine.
That's how their connection actually grew stronger, but as time passed, they both felt that the other was becoming more casual in their engagement because they just couldn't seem to agree on anything.
Riah and Trey's journey on The Ultimatum didn't start well.
Image Source: Instagram
While Riah thought Trey was lacking in overt romance, he made it apparent that he believed her expectations were unreasonably high because of social media and that she had never thought ahead to their future together. The 29-year-old then issued an ultimatum, saying that he wanted to move on because he had a partner he loved, a job that would make him financially comfortable, and a good home.
However, he was unaware that his love had grown up in a single-parent household, which was very different from his own, and that the concept of marriage was not only frightening to her but also something she had never really given much thought to previously.
They consequently found themselves in an awkward situation and on The Ultimatum's steps, where they were swiftly forced to confront many personal issues. Riah first believed she wasn't good enough for Trey, but after making a sincere effort, it became clear that she loved him just as much as he loved her, with communication being the only thing standing in their way.
Unfortunately, whilst she learned this while in her trial marriage to James Morris, Ryann McCracken's trial marriage to him went so smoothly that his self-reflection eventually led to him developing a love for Ryann.
Fortunately, James never once tried to hide his feelings or his intentions from either woman. As a result, even though Riah was upset by the news, she couldn't hold it against him because he had just thrown himself into the situation. They truly dove into their true desires for one another in this way, and their problem then shifted from whether they were in love to how they intended to handle everything going ahead.
Things were made more difficult by the fact that she was struggling to move past the pain and wanted to live in the city for a year, especially because Trey didn't want to leave the suburbs and didn't know how to win her forgiveness.