Yes, Lisa Horne and Brian Okoye from The Ultimatum did have a baby. The couple recently revealed that they gave birth to a baby boy who is currently 4 months old.
Season 2 of one of the most-watched dating series streaming on Netflix, The Ultimatum: Marry or Move On, has finally arrived and this season might just be more drama-filled than the first. If there is one thing that the series makes clear, it is that relationships are difficult work regardless of the people involved owing to the efforts required at every phase.
Nobody can argue that Lisa Horne and Brian Okoye's appearance in season two of the series is a memorable one due to the intense drama. Even though they appeared in only two and a half episodes, there were numerous tears, heated disagreements, a face-pushing/slapping incident, a painful exit, and a pregnancy announcement between them.
With the release of the show, we've found that many viewers have been curious to know if Lisa and Brian gave birth to a baby or had an abortion. Well, we've got you covered.
Previously, we touched on Riah and Ryann McCracken.
Yes, Lisa and Brian Did Have a Baby: The Ultimatum Update!
We are Lisa Horne and her partner, Brian Okoye, left the set of The Ultimatum after Lisa announced that she was pregnant with Brian's baby. Of course, many viewers are curious to know if they have birth to a baby. Well, we confirm that Lisa and Brian recently confirmed that they did have a baby.
In an exclusive interview with E!, Lisa not only confirmed that they are now parents but also revealed the gender of the baby. She told,
It's been so good. We have a baby boy! He's so cute. This journey as parents together has been a beautiful one. I know that not everyone gets that experience for many different reasons, but it's been a blessing. It's been a really nice, peaceful journey.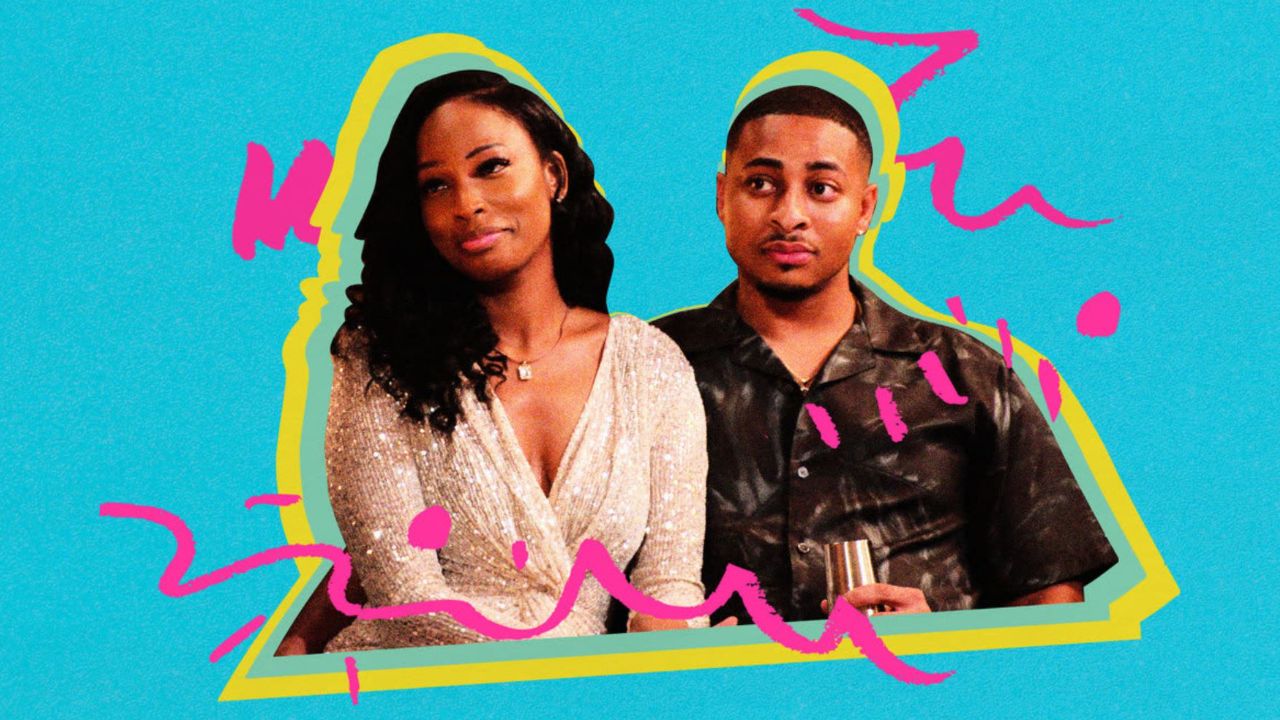 Lisa and Brian are now parents of a baby boy.
Image Source: The Daily Beast
Brian agreed with Lisa saying fatherhood has been "amazing," adding that he and Lisa "live every day wanting to be better people" for their baby, who is now four months old and "finally sleeping through the night."
In another interview with The Daily Beast's Obsessed, Lisa described a conversation in which all the ladies in the season learned they were scheduled to have their periods at the same time—and hers, which is always "spot-on," was running late. When questioned if she had any idea prior to the Netflix show that she may be pregnant, she said she remembered the conversation. She then made the decision to take the test.
Brian laughed as he said in his own interview with Obsessed that the minute Lisa broke the news to him on camera, his expression pretty much said it all. He recalled,
I was like, 'Is this a joke?' I knew she wouldn't joke like that, right? But it hit me hard.
Even Though Lisa and Brian Are Still Together, They Do Not Have Immediate Plans to Get Married!
Lisa and Brian are currently focused on co-parenting their baby.
Image Source: Netflix
Even though Lisa (lisahorne_) and Brian's time on The Ultimatum was brief, the experience was instructive and crucial for their development as a couple, especially in light of their heated argument in the first episode. In the same interview with E!, Lisa admitted,
To be honest, that was probably the hardest thing for me to watch. It was like, 'Who is that? That's not me.' I was horrified, my hand was over my mouth the whole time. But it was a little easier watching it back because we had already talked about that situation at length and for me, I'm grateful and so thankful to be with the kind of man I am because he was so graceful about it.
Addressing she was "super real," she added,
We realized, 'Look, we have things in this relationship we need to work on and we truly worked on those things and are continuing to work on those things. And we will, even after marriage, so that's what we've focused on. It really has benefitted us.
While she also acknowledged that there is "no ring yet," and they do not have any imminent plans to be married, Brian (@brianxokoye) explained that co-parenting is their top priority now.