You can find Lisa Horne from The Ultimatum on Instagram at (lisahorne_). While Lisa and Brian left the show after she revealed that she was pregnant, it's unclear if they welcomed their child or are still together.
The Ultimatum: Marry or Move On on Netflix, created by Chris Coelen, is a dating reality TV series that centers around five different couples that put their love and relationship to the test while being open to meeting other prospective mates.
The sophomore round features couples who are not in agreement about their future; one wants to be married, but the other is not quite ready. Each couple temporarily separates in order to engage in a trial marriage with a potential partner from a different pairing in order to reach an understanding.
With the arrival of Season 2 of the show, one name that has been gaining the most attention is Lisa Horne. She and her partner, Brian Okoye, left the show after finding out that she was pregnant. As a result, many viewers have been seeking more information about her including, her Instagram handle, if she really was pregnant, and if she is still together with Brian. Well, let's find it out.
Previously, we touched on Riah and Ryann McCracken.
Lisa Horne From The Ultimatum on Instagram!
You can find Lisa Horne from The Ultimatum: Marry or Move On Season 2 on Instagram at (lisahorne_). She has over 18k followers on the platform. No doubt, the number of her followers will blow up sooner.
She mostly posts selfies on Instagram, as well as her career updates like participating in Miami Swim Week or obtaining a role in The Ultimatum. Lisa also has a TikTok account, but she doesn't use it very often.
Was Lisa Really Pregnant?
In Episode 2 of The Ultimatum: Marry or Move On Season 2, co-host Nick Lachey reveals that Lisa and Brian have decided to remove themselves from the experiment after Lisa discovered she was pregnant with Brian's baby.
Lisa and Brian left the show after Lisa discovered that she was pregnant.
Image Source: Instagram
Lisa revealed to Brian in the following episode that she had just discovered she was pregnant saying,
A baby doesn't fix the problem that we had, obviously. I do still want to get married one day and all those things, [but] I'm not saying we're having a baby, so let's get married.
Though Brian and Lisa have yet to officially confirm whether or not they had a baby, the couple stated in an interview with Bustle why they made the "tough decision" to decline an invitation to share their pregnancy news with the rest of the group. In a separate interview, Lisa said,
Once Brian found out, he was like, 'Nothing else matters. I want to make sure your mental health is good, I want to make sure you're good, I want to make sure our baby is good, let's go. I want to go to the doctor like tomorrow to make sure everything is alright. And I agreed with him. So, that was his decision. He went into immediate protective mode.
Given that Season 2 of The Ultimaum was filmed in October and November of 2022, it is very possible that Lisa was due in July and gave birth to a healthy baby while Brian was by her side. However, as of this writing, neither the Business Executive/Philanthropist nor the founder of the marketing firm Spiral World have acknowledged or disputed anything, so we are unsure of their positions.
Are Lisa and Brian From The Ultimatum Still Together?
Despite the fact that Lisa and Brian (@brianxokoye) don't appear to have shared any posts together as of this writing, we assume they are still happily together based on the fact that they follow one another on social media.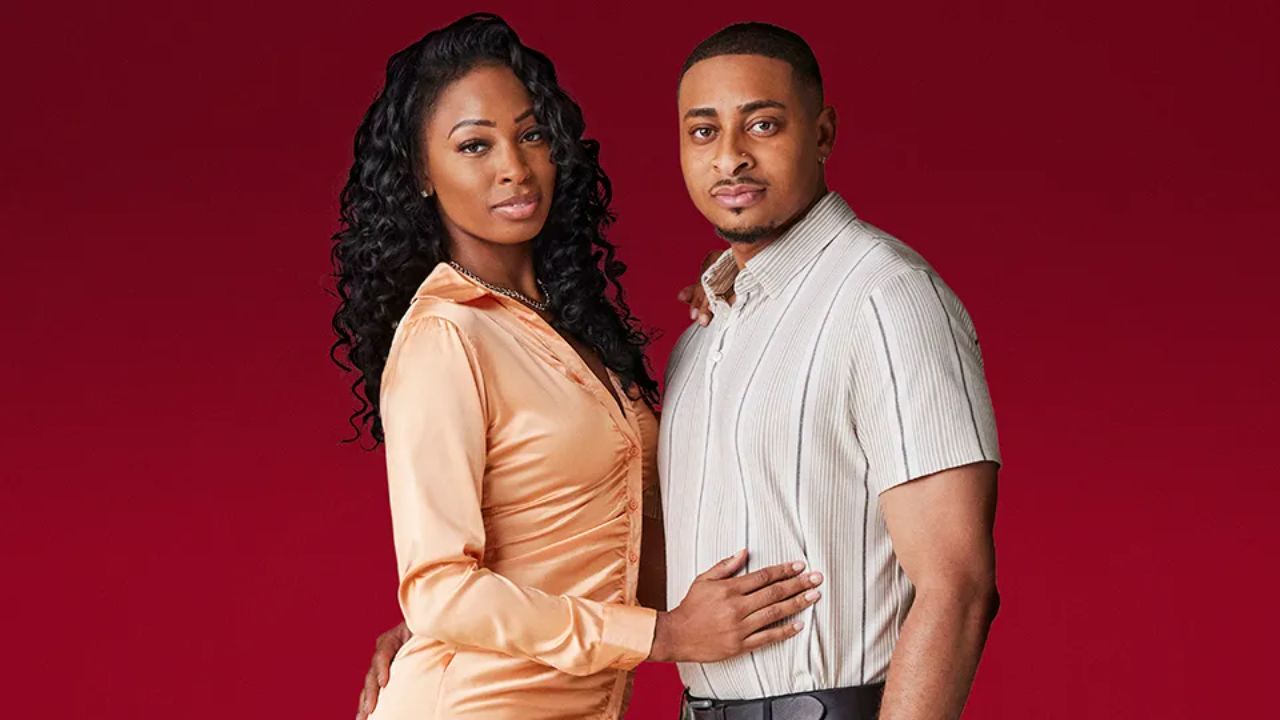 We believe Lisa and Brian are still together.
Image Source: Netflix
Actually, given that neither of them has any images or videos in their tagged posts, it's conceivable that they recently cleaned everything up to avoid spoilers until the release of all episodes of The Ultimatum on August 30, 2023.
Furthermore, the former hasn't been as active online as she once was on Instagram or any other site, and she's even found ways to cover up her potentially pregnant belly in the images she uploads.
We, therefore, stay positive for them and wish them the best for the foreseeable future, despite the fact that neither the Business Executive/Philanthropist nor the creator of the marketing agency Spiral World has verified or denied anything as of the time of writing.