Kit Connor's hair color has been a subject of debate for many Heartstopper viewers. While some believe he is a ginger person, others believe his natural hair color is strawberry blonde. 
Heartstopper on Netflix chronicles the narrative of two teenage boys, Charlie Spring & Nick Nelson, who are engulfed in the effervescence of love and affection. Sparks ignite and sentiments erupt when seating arrangements bring two opposites together. Charlie's greatest friends, especially Elle, Tao, and Isaac, counteract his tendency for overthinking.
Created by Alice Oseman, the Netflix show illustrates Charlie and Nick's classmates and friends' complicated connections. The show examines a number of timely issues, including bullying, homophobia, and transphobia as Charlie, Nick, and the others attempt to stop this type of behavior.
On the other hand, we have found that the Nick Nelson actor, Kit Connor, has recently been a subject of concern because of many factors, especially his hair color. People have been interested to know if he is a ginger. Well, we've got you covered.
Previously, we touched on Yasmin Finney.
Kit Connor's Actual Hair Color Remains a Mystery for Now: While Some People Believe He Is Ginger, Others Believe He Originally Has Strawberry-Blonde Hair!
The subject of whether Kit Connor (@kit.connor) is a ginger person has prompted heated debate among followers and admirers. A ginger person, also known as a redhead, is someone whose hair color is red. Although it seems orange at times, the term "orangehead" does not exist. Only roughly 1% of the whole population is a true redhead. In England, a redhead is referred to as having "ginger" hair.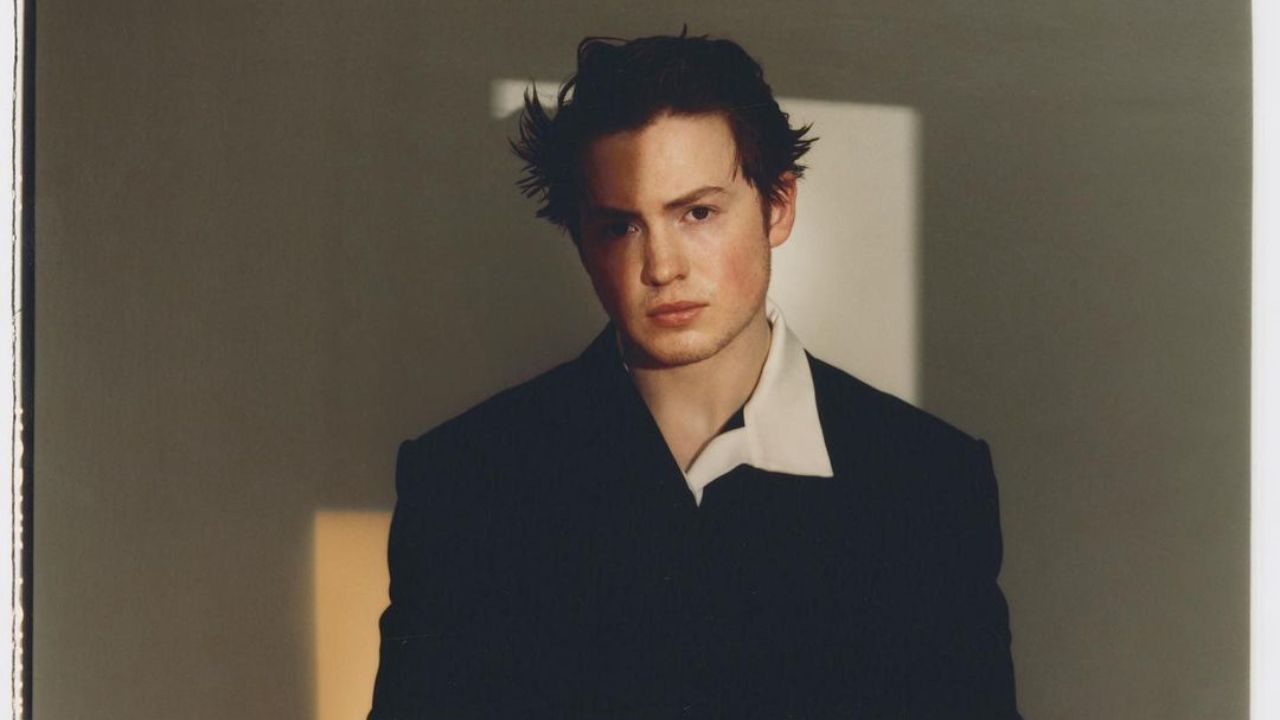 Kit Connor's natural hair color has been debatable among fans.
Image Source: Instagram
The dispute about Connor's hair color originates from his appearance in several roles in which his hair looks to have a reddish tint. Some admirers feel this proves he is ginger, while others say it is a result of lighting or hair color.
However, reports suggest that Kit Connor's natural hair color is actually strawberry blonde. While this should put an end to the suspicions regarding his gingerness, there's not enough evidence to support the claim. Meanwhile, Reddit users have their own thoughts on his hair color. One person wrote,
I see his hair as too dark to be considered "strawberry blonde." He's DEFINITELY a ginger in my eyes!
Similarly, another wrote,
I'm very confused by people (including himself) describing his hair as strawberry blond. I've never seen a photo where it looks strawberry blond, it's a fair bit darker. I'm starting to feel like my eyes are broken lmao
Therefore, it appears Kit Connor's natural hair color and whether or not he is a ginger person remains a mystery for now. Please do note that actors change their appearance, including their hair style and color, accordingly. Regardless, we will surely get back to you as soon as we get any updates.
Will There Be Season 3 of Heartstopper?
Yes, there will be Season 3 of Heartstopper as it has already been announced. On August 3, the joyful LGBTQ+ program returned for an eight-episode run, depicting Nick's (Kit Connor) and Charlie's (Joe Locke) emerging romance, as well as the rest of the Truman and Higgs crew.
When Netflix announced the second season of Heartstopper, it also revealed that the show, based on Alice Oseman's graphic novel series, will receive a third season. The official Netflix Twitter account shared a brief video of Oseman drawing artwork of Charlie and Nick, with the caption "2 more seasons."
We have a little less information on when the third season will be released. According to What's on Netflix, shooting for the third season might begin as soon as October 2023, but this has not been officially announced. Because Heartstopper is a UK production, it is unlikely to be affected by the present Hollywood strike. So, if production begins, we may see Nick and Charlie as early as late 2024, based on the second season's release timetable.