Yes, Netflix's Longest Third Date is real. Matt Robertson captured all the clips from his smartphone since he was a video creator at the time he met Khani Le.
Longest Third Date on Netflix tells the highly unlikely love story of Khani Le and Matt Robertson after they were forced to stay in Costa Rica together during the COVID-19 pandemic. Following their Hinge match, the couple went on two largely successful dates before choosing to YOLO their way into a last-minute weekend getaway.
The outbreak of Covid was only getting underway in March 2020. Khani and Matt decided on a whim they wanted to take advantage of the lower flight fare, unaware of how severe the situation was. Their flight home was canceled and their resort hotel asked them to leave during what was intended to be a (brief) romantic trip. Covid travel restrictions resulted in the cancellation of every flight. They were postponed for 79 days.
No doubt, most viewers enjoyed the documentary. However, we've found that some people have doubts that the Longest Third Date is real and are curious to know what the truth is. Well, we've got you covered.
Previously, we touched on Khani Le's ethnicity.
Longest Third Date: Yes, the Netflix Documentary About Khani Le and Matt Robertson's Love Story Is Real!
Without a doubt, Longest Third Date on Netflix is based on a real story. Khani Le (@khani_le) and Matt Robertson (@moviematt305) really did get stuck in 2020 while they were on their third day. We understand some of you might not be convinced how they were able to film their long stay in Costa Rica.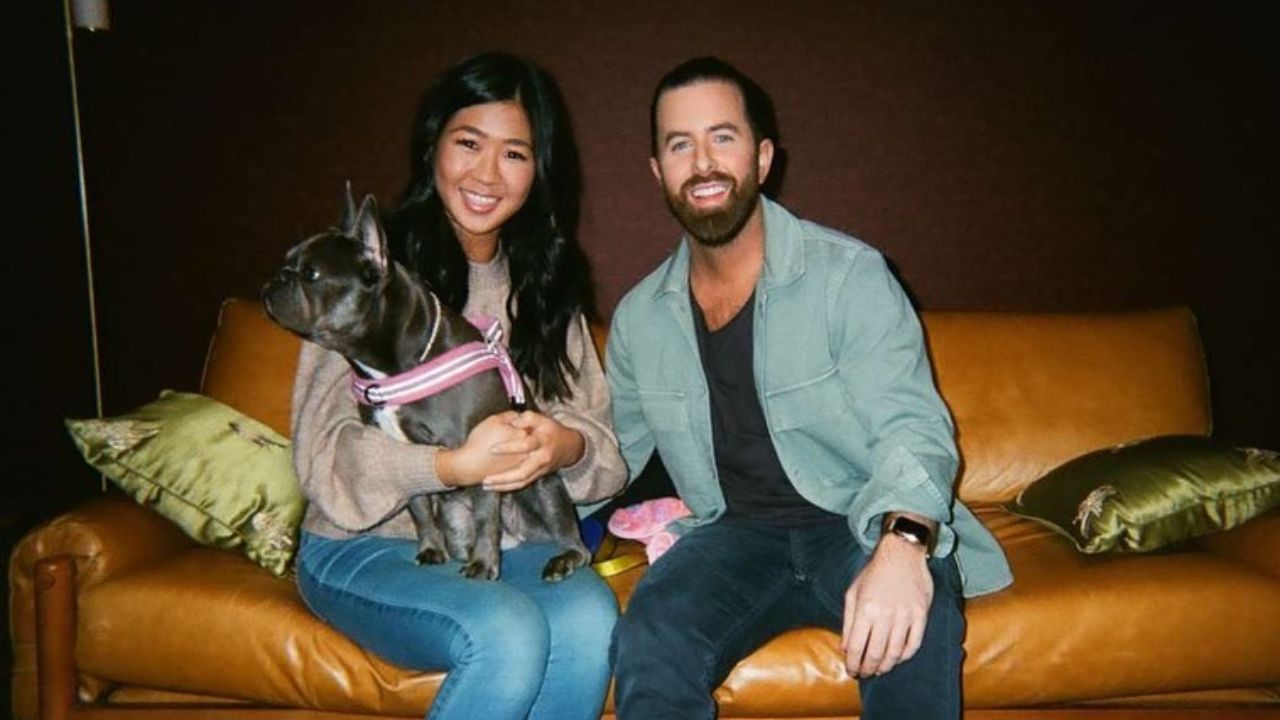 Longest Third Date is real.
Image Source: Instagram
Well, Matt captured the majority of the documentary from his smartphone and posted online updates on his and Khani's unusual Covid experience. The documentary combines studio interviews with the couple with the old videos he captured in Costa Rica.
Matt was a video creator who tended to record every element of his life when he first met Khani. He took use of the chance to record and publicly publish his experience on YouTube and Instagram when he became caught in Costa Rica during the outbreak. This earned him quite a following and media interviews even before Longest Third Date.
The first of many return flights were canceled just four days into what was meant to be a romantic retreat for an unforgettable third date, and the uncertainty of their stay in Costa Rica started. In an interview with PEOPLE, Matt said,
At first it was kind of surreal, and over time I felt like I was just in disbelief. How could this keep happening?
Being stuck in a foreign country may be terrifying, especially when infections are spreading over the world and the hotel you reserved for a few days closes, forcing you to leave. It would probably be even more upsetting to go through it with someone you hardly know. The uncomfortable situation forced Robertson and Le to rapidly open out to one another.
The courageous couple needed to come up with activities that"could keep things fresh and fun when they were forced to stay overseas with a relative stranger for an unforeseen period of time while the world was in a state of turmoil. Matt said,
I didn't want things to stale. You're stuck kind of living with somebody and you don't really know. And I'm trying to come up with basically date ideas. We would do Airbnb experiences or things online, like a Tango lesson. Just anything fun and unique.
Even while there was difficulty along the road, the two quickly became a team. Khani added,
We were good at giving each other space when we needed it and then coming together to do all these fun things.
Khani and Matt finally boarded a flight back to the United States after spending 70 days traveling throughout Costa Rica, during which they engaged in some day drinking, got matching "Pura Vida" tattoos to honor their temporary home, stood on tables to get cell reception so they could work, and nearly submerged their rental car.
Matt and Khani are still together.
Image Source: Instagram
After traveling across Central America for over three years, Matt and Khani are still together, residing in the same apartment in New York, and have even adopted a pet dog together. They've met one other's families, and their relationship looks to have been well-established by Longest Third Date.