Yes, Matt Robertson and Khani Le from Netflix's Longest Third Date are still together in 2023. In fact, they moved in together after dating for a year.
Netflix's documentary, Longest Third Date, which premiered on April 18, 2023, may have you swooning over the power of true love, or it may have you swearing off dating apps for the rest of your life.
Directed by Brent Hodge, the Netflix documentary is a first-hand account of a couple, Matt Robertson and Khani Le, who met on Hinge, and decided on the spur of the moment to fly to Costa Rica for their third date. The only issue? Their flight from New York, which was scheduled to depart on March 17, 2020, was interrupted due to the COVID-19 pandemic.
Matt and Khani didn't know each other well and ended up living together in Costa Rica for nearly three months due to the COVID-19 lockdown. During their time together, the couple had to overcome many obstacles and learn a lot about each other as they tried to stay positive and look forward to returning home. People are now interested to know if they are still together because the Netflix documentary provides a detailed account of their movie-like relationship. Well, we've got you covered.
Previously, we touched on Khani Le's ethnicity.
Yes, Matt Robertson and Khani Le From Netflix's Longest Third Date Are Still Together in 2023!
Yes, Matt Robertson (@moviematt305) and Khani Le from Longest Third Date are still together in 2023. The two announced their relationship in June 2020, and they began living together about a month after returning to the United States, with the latter moving into his apartment in Hoboken, New Jersey. They drove across the country soon after they arrived to meet each other's families.
Likely, Khani met Matt's family in Maine and had a good time there. They also traveled to Seattle, Washington, to meet her family, with her boyfriend enjoying the company of her father. In addition, for their first anniversary, the couple purchased a French Bulldog named Banks as evidenced by their Instagram post.
Matt and Khani are still together in 2023.
Image Source: Instagram
Given Khani's obvious love for dogs, as seen in the Netflix film, we're sure the adorable canine receives a lot of love and affection. Despite Matt and Khani's reluctance to be in a relationship after becoming trapped in an unexpected situation, the two appeared to have learned from the experience and are quite content to be with each other. They now share a home in New York City's Lower East Side, but they don't appear to be in any hurry to marry. Later,  Matt told The New York Post, "We've enjoyed slowing things down a bit. It's been fun to just hang out and do normal dating things that we missed out on in the early stages."
Matt and Khani met for the first time on Hinge in February 2020. After some chit-chat, the two agreed to go on a date and enjoy drinks and Indian food. Khani was perplexed as to why her partner ended the meeting with a simple cheek kiss. The conversation led to a second date where they threw axes and were joined by Matt's friend Mike. After spending the previous two dates having a great time in each other's company, the two were eager to do something even more exciting for their third date.
During this time, the world experienced an increase in coronavirus cases, and flights were extremely inexpensive. This sparked Matt's desire to visit Costa Rica for a few days, and he invited Khani along. Despite her initial reservations, she decided to accompany him on a vacation beginning March 17, 2020. The two had a few awkward moments on the first day of their stay in the Central American country because they didn't know each other well and now had to share a bed. Nonetheless, with more time together and some alcohol, things began to improve.
The real surprise on this third date was the cancellation of Matt and Khani's flight to the United States due to the coronavirus. They immediately booked another flight, but they were quickly out of options. The couple had to leave the resort they were staying at after 11 days because it was being closed down. This prompted them to book an Airbnb while they tried to maintain their spirits and understand their newly formed dynamic.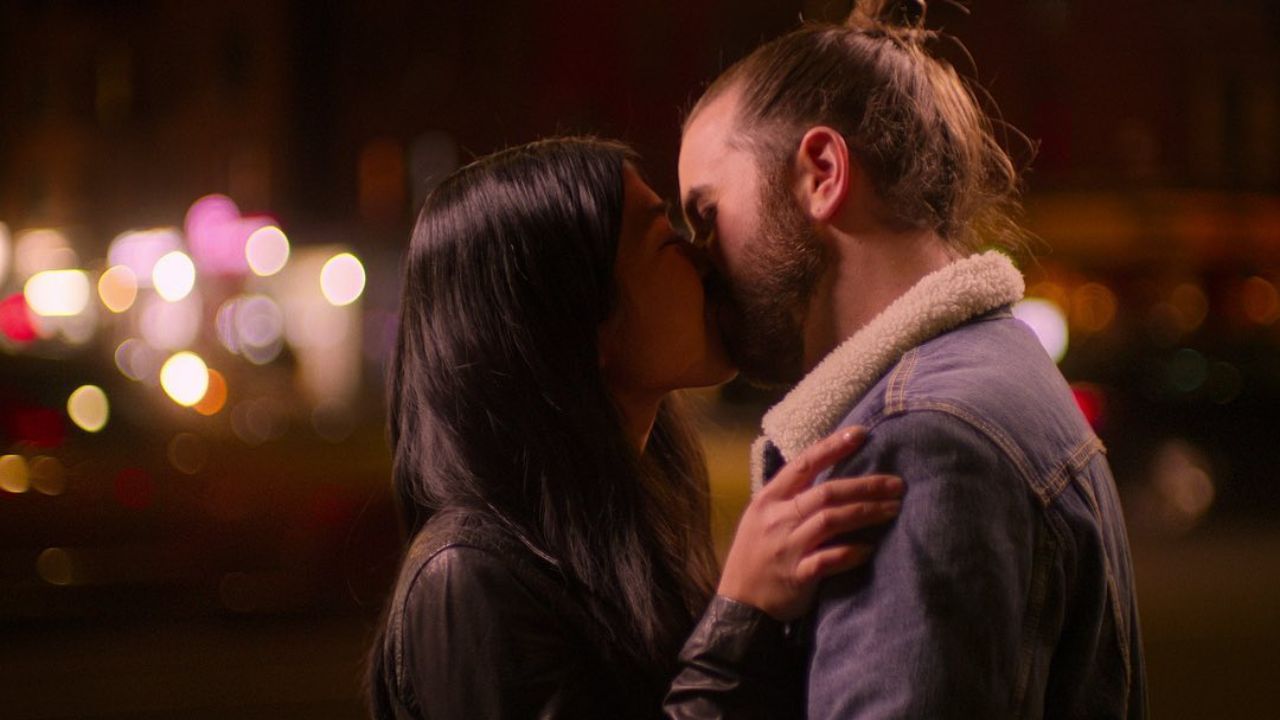 Matt and Khani moved in together after a year of dating.
Image Source: Instagram
Khani's interest in vlogging was one of the main reasons Matt and Khani's story spread throughout the world. As Movie Matt, he documented nearly every significant development of their unexpected adventure and shared it on the internet. However, they didn't catch the attention of the majority of internet users and news outlets until he formally introduced Khani to his viewers and explained exactly what was going on.
Matt had stated in an interview that he and Khani were boyfriend and girlfriend, which the documentary shows was not true at the time and caused some tension between them, with the vlogger admitting that the move was stupid. Khani was concerned not only about keeping her job but also about her family's reaction. In fact, for the first part of her trip, she told her father she was in Costa Rica with work friends and only revealed the truth after the two went viral on the internet.
Matt and Khani were able to take a government flight back to the US after 79 days of residing in Costa Rica. On June 2, 2020, they left the country and arrived in Houston, Texas. After that, they finally talked about their future plans. Matt finally and appropriately asked Khani to be his girlfriend, and she agreed.