As soon as Fake Profile arrived on Netflix, people have been looking for its complete Wikipedia. Well, here's the cast, review, and plot summary of the TV series.
The Netflix Spanish-language Colombian series "Fake Profile" or "Perfil Falso" centers on exotic dancer Camila Román (Carolina Miranda), who works in Las Vegas. She meets Fernando Castell (Rodolfo Salas), who claims to be a plastic surgeon from Cartagena, Colombia, on a dating app. When Camila visits Fernando a few months after they begin dating, she is shocked to learn that he has catfished her.
Fernando is actually an engineer by the name of Miguel Estévez, and he works for his father-in-law's business. Camila moved into the home next to Miguel in the gated community with the stated goal of preventing him from targeting other women.
Since the series is similar to 365 Days, many viewers have been wanting to know more about the tv series before watching it, including cast, plot, and cast. Well, here is the complete Wikipedia.
Wikipedia: What Is Fake Profile on Netflix About?
After meeting her Prince Charming through a dating app, Fake Profile on Netflix follows the story of Camila. She intends to surprise him after a dreamy relationship, but instead finds herself stranded in a fake paradise.
Fake Profile on Netflix follows the story of Camila and Fernando.
Image Source: DMT
The official synopsis says: "Camila opens her sexy profile on the dating app looking for the man of her dreams. She finds a really handsome named Fernando. However, he is not single nor named Fernando. Camila falls into a trap and everything becomes a nightmare."
"Willing to do anything to find out who the man she met really is, the young woman desperately seeks the cheater's real identity and makes him pay one by one for each lie he told her and each promise he made. Little does Camila know that she is entering an intricate labyrinth of appearances that deceive, dragged into forbidden sex and powers that kill."
Fake Profile Cast: Who Stars in the TV Series?
Carolina Miranda as Camila Román
Rodolfo Salas as Fernando/Miguel Esteves
Lincoln Palomeque as Juan David
Manuela González as Ángela
Víctor Mallarino as Pedro Ferrer
Mauricio Hénao as Adrian
Julián Cerati as Inti
Juliana Galvis as Tina
Jacques Toukhmanian as Luigi Toledo
Felipe Londoño as Cristobal
Iván Amozurrutia as Vicente
Plot Summary & Review of Fake Profile!
Camila Ramón, a cabaret dancer at the Golden Lips Club in Las Vegas, is featured in the opening scene of Fake Profile. On a dating app, she connects with Fernando Castell, a gorgeous guy who claims to be a plastic surgeon.
The sexual connection between the two is off the charts and through the roof before they have even met. Four months into their relationship, they are still having a good time, and Fernando has come to terms with the reality that Camila is a dancer instead of a nurse, as she eventually told him. But just before he's supposed to meet Camila's best friends, he disappears, only to later call and say he's out because her sister is in the hospital.
Camila is driven to discover the truth because something doesn't seem right, so she travels to Cartagena, Colombia. She learns that Miguel Estévez, Fernando's real name, who had a wife and two children, had created a fake profile. She stays and hires David, the driver who transported her from the airport to Miguel's house, to pose as her husband in an effort to find out the truth.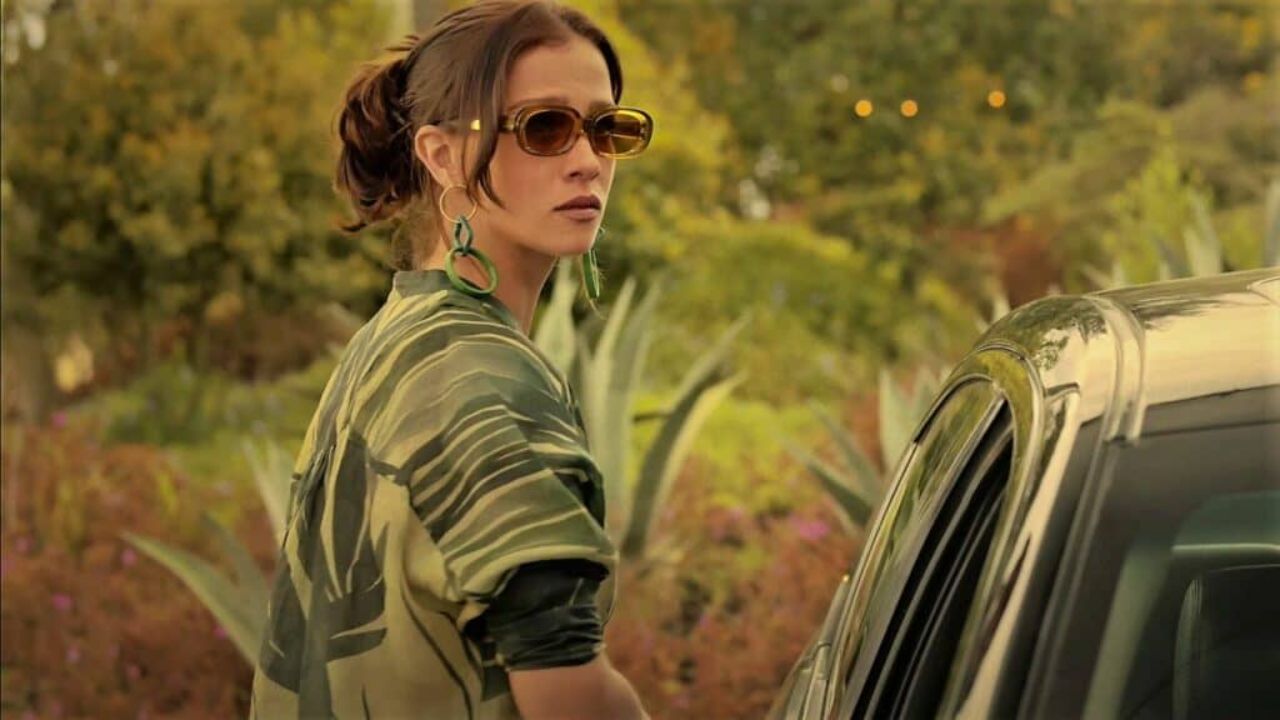 Fake Profile is a better version of 365 Days.
Image Source: The Envoy Web
She moves in next door to Miguel and continues to stealthily delve into his family and past. In the meantime, she makes a mistake and hooks up with him once more, which his son witnesses, thanks to the security cameras he has installed inside her home. Miguel's wife Angela learns about it as well, and the son, Lucas, who had self-harmed, is sent to the hospital.
Camila's life is in danger, while Miguel's marriage and family are in ruins. The marriage of his daughter and the engagement of his son Adrián to Cristóbal are all part of Pedro Ferrer's deeper plan, which is being carried out covertly.
The plot is eventually made clear, but Angela struggles to accept her father's truth. She loses patience with Camila and Miguel at the same time, which causes Camila and Miguel to both experience near-death events. However, when they return to tell Pedro's truth and deliver justice, Angela shoots fire, leaving Camila seriously hurt and Pedro dead.
Adrián learns the startling truth about Cristóbal when their relationship is ended as a result of Pedro's deceptions. At that point, the first season of Fake Profile comes to an end.
And talking about the review, Martin Cid Magazine writes,
In the end, a fairly commercial but entertaining product that, given the reception of 365, promises to be a success in the same line. But with the plus that Fake Profile has a way better plot than those three movies.
Fake Profile is currently streaming on Netflix.