Cindy Seni from Jewish Matchmaking on Netflix is seeking love after heartbreak, but her past is still affecting her search. Discover Cindy on Instagram.
Jewish Matchmaking on Netflix is a modern spin on the age-old practice of arranged marriages. It follows a group of Jewish individuals as they search for their soulmates utilizing conventional dating methods combined with a contemporary twist.
Aleeza Ben Shalom, a relationship and dating counselor, serves as the matchmaker, assisting participants in finding their ideal match. In today's section, we'll be looking at Cinday Seni's journey in the Netflix dating show.
Previously, we discussed Harmonie, Ori, Adi, Dani, and Karin.
Jewish Matchmaking: Cindy Seni's Quest for Love
Cindy Seni is one of the cast members in Jewish Matchmaking. She went to Israel in the hopes of meeting someone who shared her appreciation for tradition. Seni mentioned in an episode that she spent her childhood in a traditional home before becoming a contemporary Orthodox later in life. She was looking for someone who was committed to both Judaism and Israel.
Seni's previous heartache seems to have influenced her desire for love. She said that she had been in a three-year romance that did not result in marriage, which had left her with questions about the relationship as a whole. Despite this, she decided to take part in the program in the hopes of meeting the ideal companion.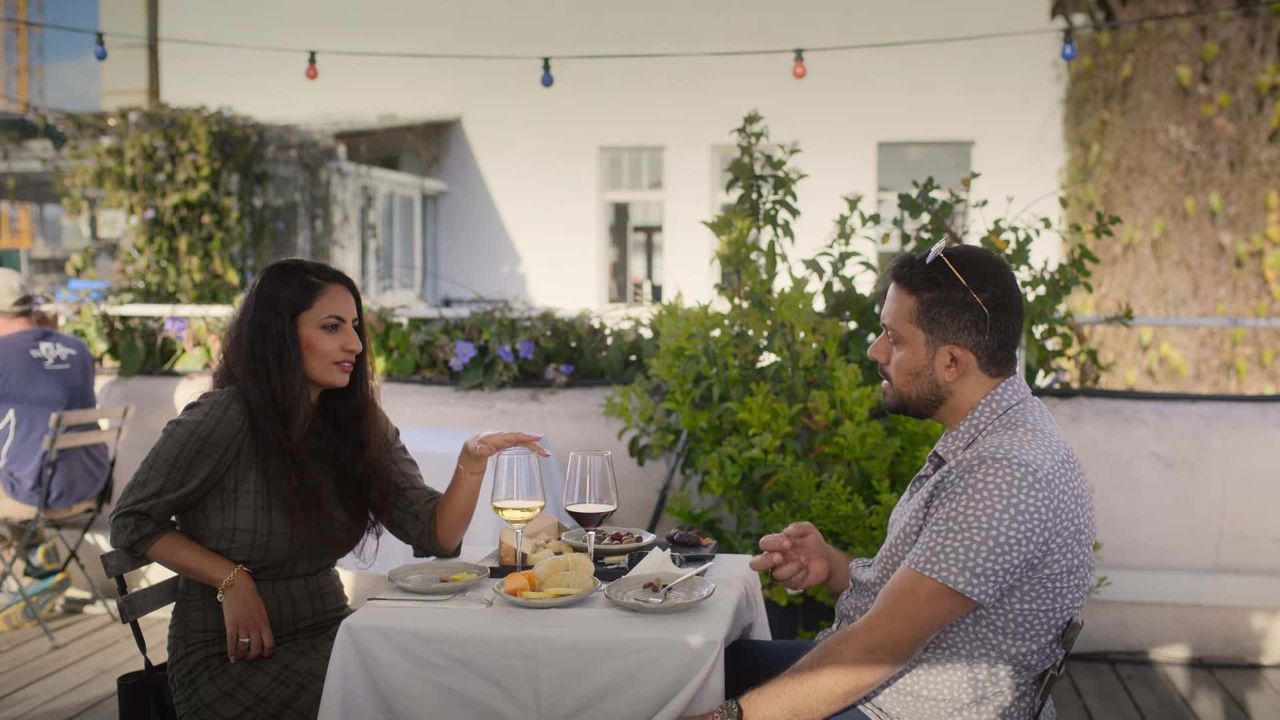 Cindy and Daniel on Jewish Matchmaking.
Image Source: Netflix
Cindy went on romantic dates with Daniel throughout the show, and they hit it off. Daniel's unusual actions on their second date, though, drove reservations. She made the decision not to try to establish a relationship with him. Although Seni failed to stumble across love on the show, Aleeza felt that she was still in love with her former boyfriend and implied that she look into her feelings for him.
Where is Cindy Seni Now?
Cindy Seni appears to be relishing her single life since the conclusion of Jewish Matchmaking Season 1. Her social media posts indicate that she has been visiting several locations in recent months.
Though she did not find love on the Netflix dating program, her experience on Jewish Matchmaking provided her with an entirely fresh viewpoint on finding a partner, and she is optimistic about her future.