Cindy Hayter from BBQ Showdown Season 2 is a 58-year-old pit master who often competes in grilling competitions. The Universal City resident currently works at Bola Pizza.
Since its debut in 2020, Barbecue Showdown, originally known as The American Barbecue Showdown, has amassed a large fan base. The show follows eight candidates as they compete to become the ultimate American Barbecue Champion. On a weekly basis, the candidates face a variety of challenges in an attempt to win. The Netflix show is only one of several reality television shows highlighting the talent of pitmasters across the country, with smokey flavors and exquisite abilities.
Likely, season 2 of the show has recently got premiered on May 26, 2023. According to the show's synopsis, this time each episode features a task that puts the contestant's barbeque skills to the test in ways they couldn't possibly imagine. From rare meats to old-school ways, they must demonstrate their ability to smoke another day.
The recently released second season of the show also saw several appreciable cooks, including Cindy Hayter. And, like the rest of the contenders, her pit mastery was also put to the test in the program as she takes on tasks alongside her fellow rivals who were also competing for the title this season. As a result, many people are curious to learn more about her personal life and wonder about her background. Well, we are here to help.
Previously, we touched on Eduardo Gonzalez, Rasheed Philips, Michelle Lundstorm, and Logan Sandoval.
Cindy Hayter, 58, Has Years of Experience as a Pit Master and Often Competes in Grilling Competitions: BBQ Showdown Season 2 update!
Cindy Hayter (@hayter.cindy) from BBQ Showdown Season 2 is a 58-year-old resident of Universal City, Texas, who has years of experience as a pit master and often competes in grilling competitions. Likely, she has also won numerous cooking competitions and isn't afraid to show off her grilling skills.
Cindy Hayter has years of experience as a pit master and often competes in grilling competitions.
Source: Instagram
The BBQ Showdown cast was born in October 1964 in Fort Bragg, North Carolina, and was raised in Germany in Rodalben in the Rhineland, Pfalz. However, she likes to keep her life private as a result her exact date of birth is still unknown. But we do know that she went to Roosevelt High School for her studies. Later, she served in the Air Force Reserve for eight years. Furthermore, she has done barbecuing at Da Fraulein Swine BBQ and was a Pacific Northwest transplant to Austin.
As said before, there is not much information about Cindy Hayter's personal life, and does not post much on social media. The only known family in her life is her mother, Anita Hayter, a German native of Rodalben who was born on born October 1940. She is now 82 years old. And her other half-siblings are Daniel and his wife Mercedes Hayter who lives in Schertz, Texas. Additionally, the couple has a 27-years-ago-son named Kyle Hayter.
According to Cindy Hayter's LinkedIn profile, Cindy Hayter has been self-employed as a product advocate in the grocery industry since 2015. She has collaborated with Janie Bowers, the proprietor of Bola Pizza. Furthermore, she has also worked as a sales representative for Fredericksburg Farms (FFarms). A video of her barbecuing for her followers has been put on Fredericksburg Farms' YouTube channel.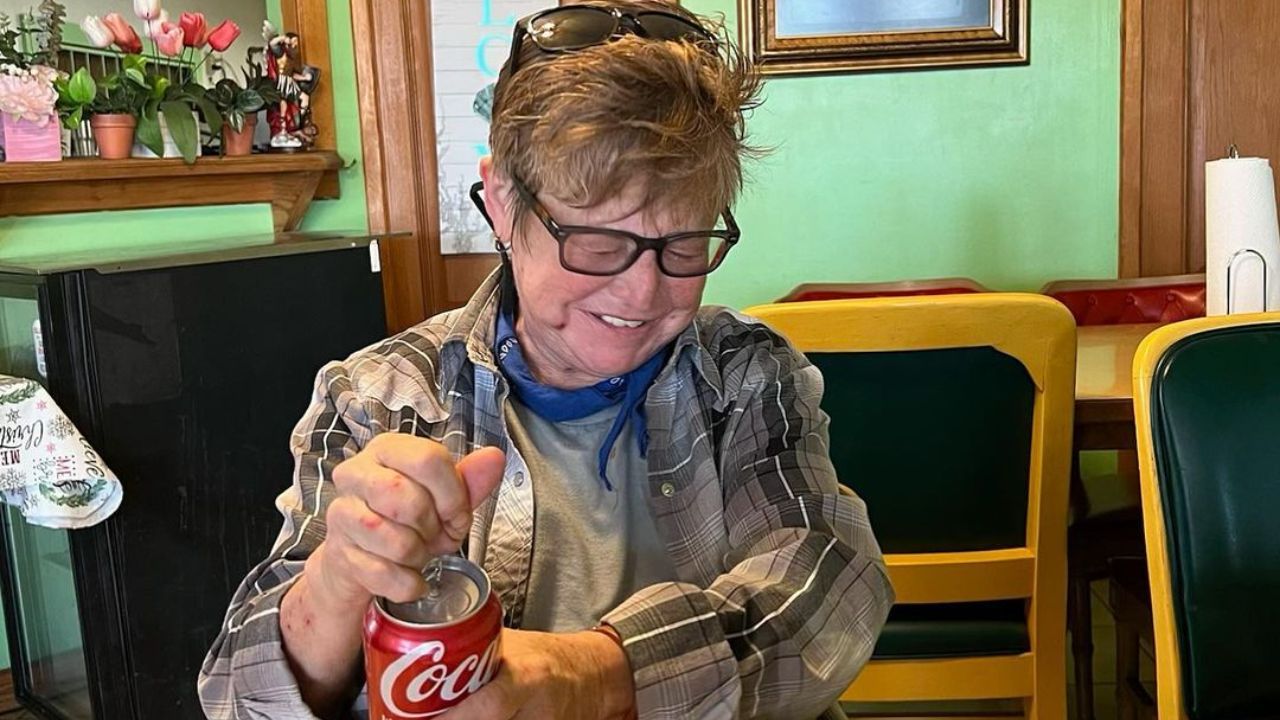 Cindy Haytern is reportedly 58 years old.
Source: Instagram
Talking about her relationship status, Cindy Hayter is said to be single as per her Facebook profile. But we can see that the reality television personality enjoys spending time with her family, particularly her children, and grandchildren. We regret to inform her admirers that she appears to be unmarried, despite fans' questions about her husband or lover. But she seems to be quite private about her romantic life and does not post much on social media. Furthermore, she does not appear to have any children of her own.
As of writing, Cindy Hayter is currently working at Bola Pizza as a self-employed Product Advocate and has worked alongside the restaurant's owner, Janie Bowers, since January 2015. She seems to be happy with her work and busy and focused on her career, looking at her Instagram pictures, which are all about her work. Well, we will get to you back soon if we gain more information about her love and personal life.
Before leaving, find out about the judges & host of the show.