Eduardo Gonzalez from Netflix's BBQ Showdown is a caterer with the 187.BBQ, the company he and Eric Mendez founded to promote TexMex barbecue. You can find him on Instagram at (@blvk_smokesbbq187).
Barbecue Showdown, originally known as The American Barbecue Showdown, has gained a sizable fan base since its debut in 2020. Eight competitors face off in the competition to crown the ultimate American Barbecue Champion. Each week, the candidates face a variety of difficulties in an effort to win. The Netflix reality television series is only one of several showcasing the talent of pitmasters across the nation with its smoky flavors and mouthwatering talents.
Two well-known chefs, Melissa Cookston and Kevin Bludso, are the judges for the competition. And the numerous contestants on the show are constantly ready to demonstrate their culinary prowess and create some of the most mouthwatering delicacies you've ever seen.
Talking about the participants, Eduardo Gonzalez has caught the attention of many viewers because of his skills on the grill and the introduction of the flavors the judges had never tasted. As a result, many people want to know more about him. Well, we've got you covered.
Previously, we touched on Rasheed Philips and Cindy Hayter.
Eduardo Gonzalez Runs a Caterer Company Along With His Partner: BBQ Showdown Update!
Eduardo Gonzalez (@blvk_smokesbbq187) from BBQ Showdown is a caterer associated with the 187.BBQ company. Born and raised in Rancho, Cucamonga, Eduardo often posts videos of him preparing barbeque food on his social media.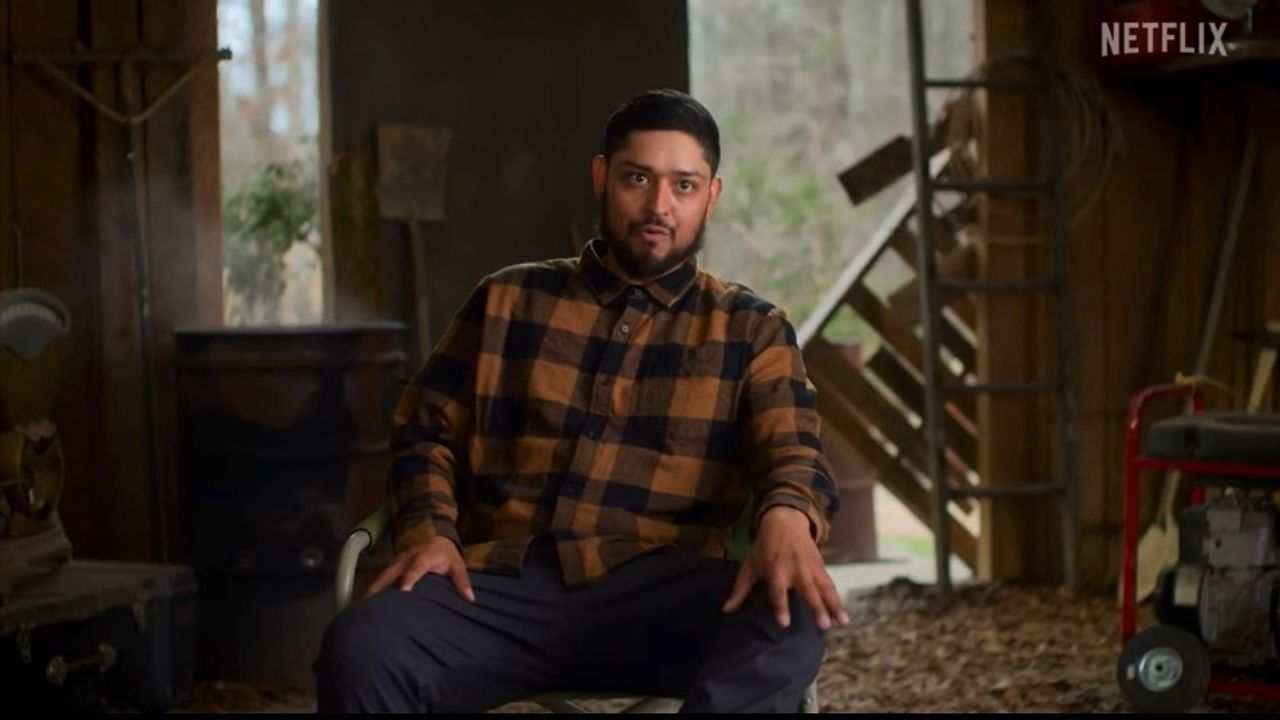 Eduardo Gonzalez from BBQ Showdown runs his own catering company.
Image Source: Instagram
Based in Rancho Cucamonga, California, Eduardo Gonzalez is undoubtedly proud of his skills on the grill, which was often praised in the Netflix show. He currently works at 187BBQ, a partnership he and Eric Mendez founded to promote TexMex barbecue through pop-ups and catering. Customers always like the variety of delectable dishes prepared by this specific team, and Eduardo enjoys cooking for them and introducing them to cuisines they may not have previously experienced.
In addition to BBQ'queing, in May 2023, 187BBQ also introduced its own beer with the announcement, "A dream come true. WE HAVE OUR OWN BEER Y'ALL! A crazy idea me and @jimmyjayceo had turned into reality. Huge shoutout to the team @kingsbrewingco @kingsbrewmaster @kingsbrewmaster_wifey for making this all possible and having faith in our vision!" Eduardo also founded the group of grillers previously known as SoCal BBQ.
Who Is Eduardo Married To?
Since 2019, Eduardo Gonzalez has been married to his wife Alexandra. His social media is pretty much overrun with posts about his love of grilling. Perhaps he doesn't like to provide too much personal information on his public page. He also has a daughter in his family named Ariah. Early in June 2022, Ariah turned six.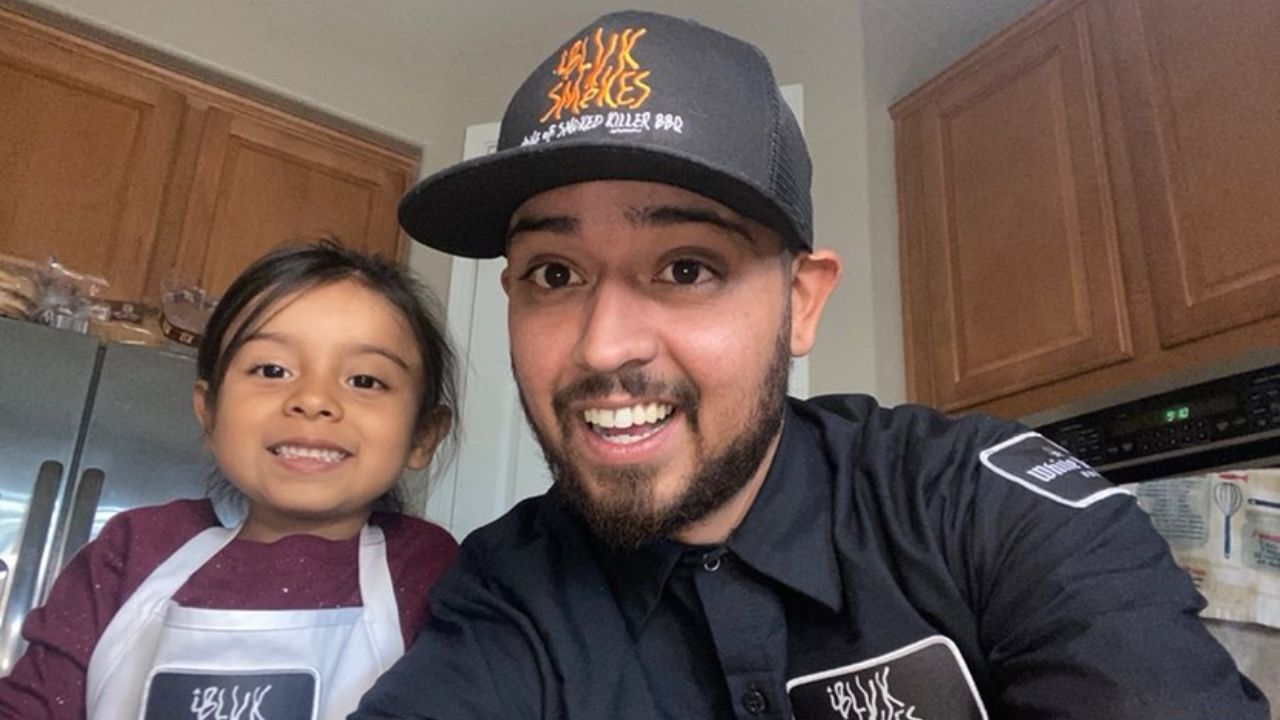 Eduardo Gonzalez and his daughter, Ariah.
Image Source: Instagram
Eduardo reflected back on a conversation he and his daughter had a few years ago on May 13, 2023. While she was asking him barbequing, she asked, "Daddy, you love to bbq.. why don't you do a show like this?" He replied: "Baby, you'll see Daddy on TV one day."
He wrote,
The odds were stacked against me and I knew that I might be making a false promise to the one little girl who means the MOST to me in this world. It broke my heart feeling like I was lying to my little girl who looks up to me as her superhero....WE MANIFESTED THIS BABY GIRL. We worked hard, we put in the work, we put in the hours...WE DID THIS... On May 26 my daughter will be able to walk around with her head up high telling the world, "My daddy is on Netflix." I fulfilled that promise. We did this baby girl. I did this for you.